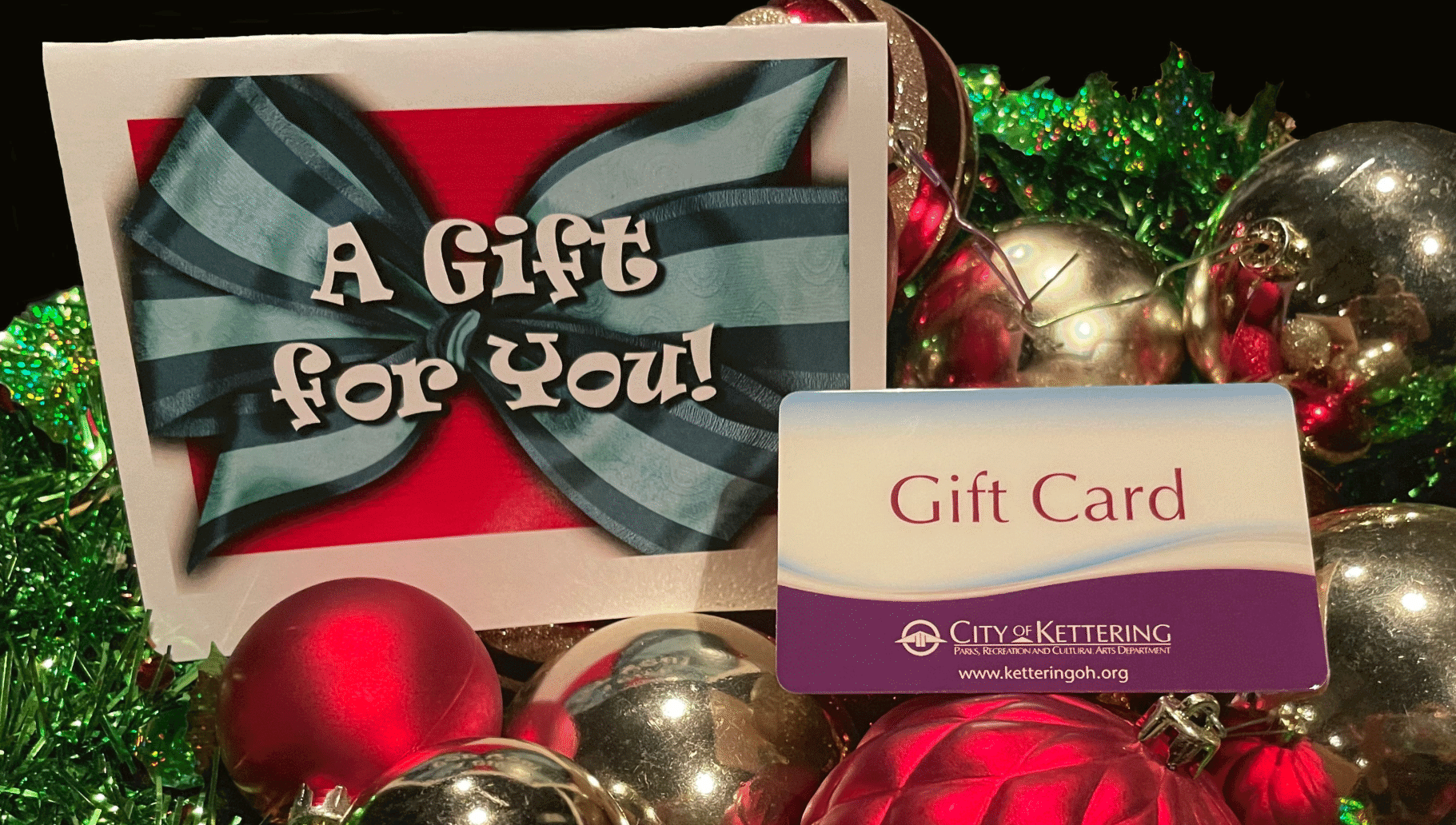 Here's a crazy idea – holiday shopping doesn't have to be stressful. It's easy to get caught up in finding a hot new toy or piling boxes under the tree. The number of gift guides floating around on Instagram are as overwhelming as the number of gifts out there. And let's not forget the fun of tracking fifteen delayed packages at once.
How many times have you bought an item just to buy something? Or had that 'hot new toy' get shoved aside because your kid only  wanted to play with the box? Step away from the 5 a.m. chaos – sleep in and give a gift that will last a lifetime! Studies have shown that experiences rather than objects are the gifts that lead to lasting happiness. Making memories, focusing on wellness or learning a skill are more valuable than another holiday-themed tea towel.
No matter who you're shopping for this year, our PlayKettering gift cards can help enrich your loved ones' lives. Cards can be used for all of our classes and programs. Swimming lessons are a vital part of staying safe in the water, plus it's fun to hit the indoor pool for some post-season swim time. Learning to ice skate builds balance and coordination, and it's a great way for the whole family to stay healthy. Our Youth and Adult Recreation teams have busy winter schedules full of cooking classes, music, wellness presentations and much more. Explore our winter wonderland and discover how to be a good steward of nature at the Habitat Environmental Center. At Rosewood Arts Center, youth and adults can enjoy creative learning through dancing, painting, studying a new language and a whole host of additional opportunities.
Gift cards can also be used for any of our passes! Passes are available for our fitness centers, group exercise, ice arena, Rosewood studios, youth open gym, indoor pool, and a combination pass for the best of everything. Gift cards can be customized with any amount, no matter how big or small, and they never expire.