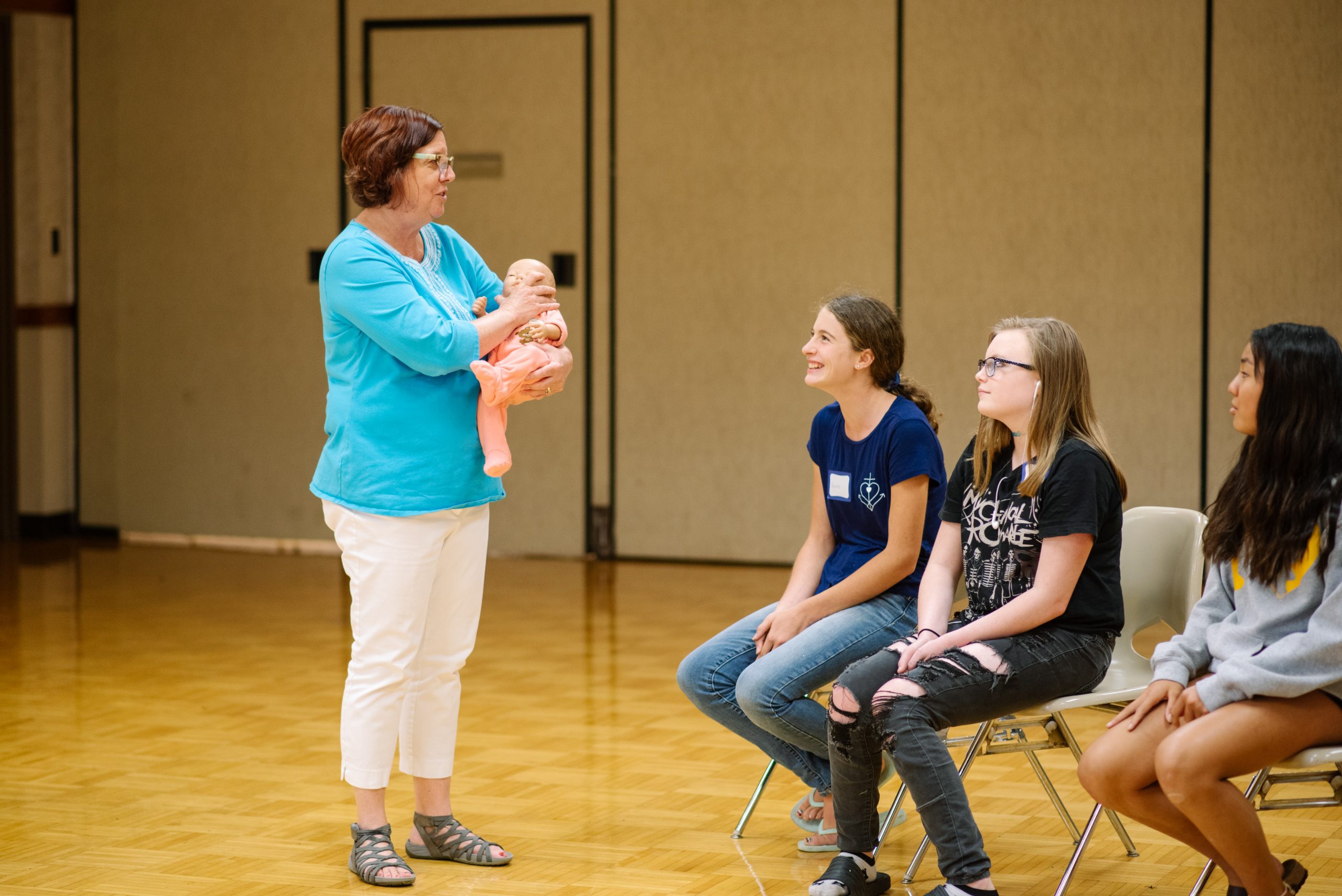 Got a teen or tween at home? Chances are they're starting to get interested in venturing into the work world. Babysitting is a top choice for first work experience and is a great way for kids to develop a greater sense of responsibility. Better Babysitters educates future sitters ages 10 – 16 about the qualities that make a babysitter great.
The class is offered at the Kettering Recreation Complex with the help of Enriching Kidz, LLC. The program's instructor, Amy, owns the company and has taught kids to handle situations safely for 27 years. "I love kids, and I love to teach," she said. "I enjoy the creative part of teaching, adapting the program to the kids. They don't come in thinking about all the safety issues. There's much more to being a responsible babysitter than a few narrow tasks."
Each student gets a manual to take home and carry with them on the job. The lessons emphasize safety, communication with the child's parents and getting to know the family hiring you to babysit. Caution and common sense are the biggest takeaways – the future babysitters learn first aid, CPR, how ask for house rules and how to feel more comfortable interacting with a child's parents. Class participation was excellent when we dropped by – students were full of questions and suggestions for activities to do with children, as well as real-life examples of items from the babysitting manual. The students also role-played to emphasize the lessons.
Most of the nine students, who ranged in age from 11 – 14, had babysat a few times before taking the class, and they all said they would be more comfortable after completing the coursework. Alexis, 13, has babysat before, but said she has had to turn down certain jobs because she didn't feel her knowledge was strong enough. Sarah, 14, said that she hopes to become "more responsible and more effective when I babysit."
"I need training," said Isabelle, 13. "So the parents and I are all more comfortable when I babysit." Babysitting is a great way to join the workforce, but it's not an easy job to care for small children – preparation and responsibility are key!