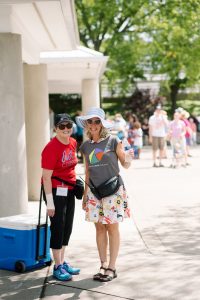 Meet Kettering Arts Council member, Tracy McElfresh! Tracy is the former co-owner of Sew Dayton, and is now the owner and founder of Tracy's Sewing Studio. She has 10 years experience in alterations and custom sewing in the industry and her goal is to inspire the public by designing time period pieces, costumes and creating friendly learning experiences. She strives to have great communication, reasonable turn around, and do quality work.
In addition to her sewing services, Tracy enjoys teaching group lessons and holding mini sewing retreats. Tracy has worked with many different customers and groups, including the Mayor of Dayton, Dayton History, Deweys Pizza, Esther Price, Club Evolution, Mudlick Tavern, Communitea, Rosewood Arts Centre, and Proto BuildBar.
Interested in joining Tracy on the Kettering Arts Council? Learn how.