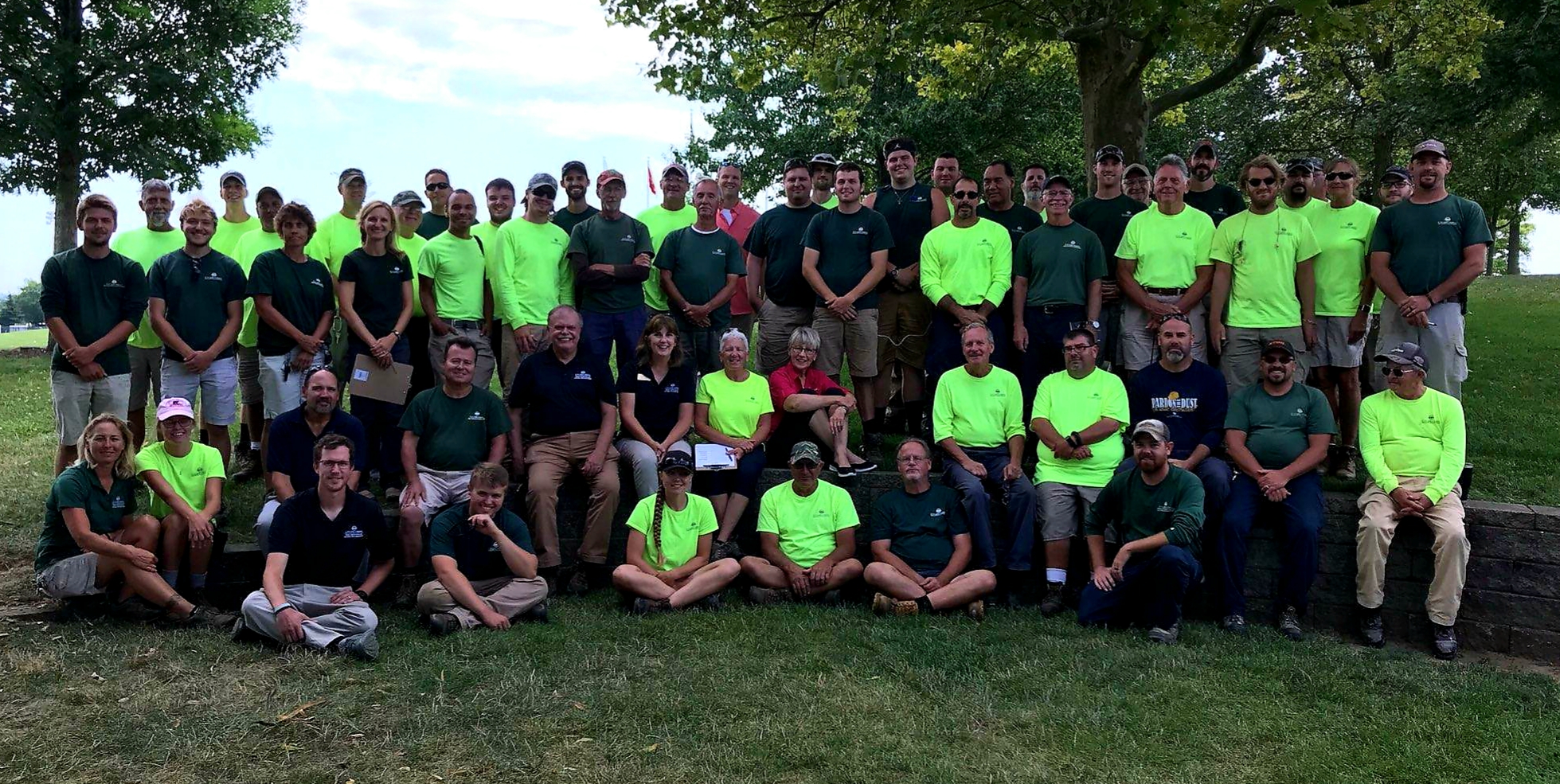 With 21 parks and numerous facilities, medians and other green spaces, keeping Kettering beautiful is a big job. Parks leadership has developed a parks maintenance management plan to bring a more nuanced approach to upkeep.
"We wanted to provide parks staff with an idea of the expectations of the management team and to bring consistency to maintenance," explained Parks Superintendent, Gary Schussler. "We didn't want to have disparities in the way we maintain facilities in the community."
In a nutshell, creating the detailed plan involved classifying all of the different spaces maintained by Parks into different areas – medians, neighborhood parks, community parks, etc. The plan covers much more than just the 21 park spaces. Parks also maintains the landscaping at Kettering facilities, the medians in the roadways and many other areas. As Schussler said, "If it's green, we maintain it."
So, what goes into keeping Kettering beautiful? Everyone knows that the Parks team mows grass, takes care of watering and plants new trees, annuals and perennials each year. But that's just a small portion of the tasks that fall to Parks Maintenance. The division also takes care of weed/pest control, ball field maintenance, snow and ice removal, maintains the Beavertown Cemetery on Valleywood Drive, inspects playgrounds for safety and much more. With a task list that size and such a large number of areas, having a plan is essential to keeping staff on task and the budget under control.
Classifying Kettering's green spaces helped leadership outline the expectations for each area. They were able to identify the unique maintenance needs of each space based on frequency of use and the park's visibility. Parks staff input also played a role in the shaping of new standards. "We aligned all the maintenance standards to how the staff identified what they do," Schussler said.
Twelve crews currently maintain the parks, and the division overall is made up of close to 60 full- and part-time and seasonal staff. With so many staff, communication is key. A primary goal of the management plan is to give crews a better understanding of when to perform tasks, the frequency with which to perform them and to what degree they should be done. "The plan helps everyone work together," Schussler explained, adding that the internal culture has improved as a result of the management plan.
Overall, parks leadership hopes the outline of standards helps to better communicate what they and the community expect to see in Kettering's parks. This tool has been developed to maintain and improve the high quality that Kettering residents have come to expect from our parks.