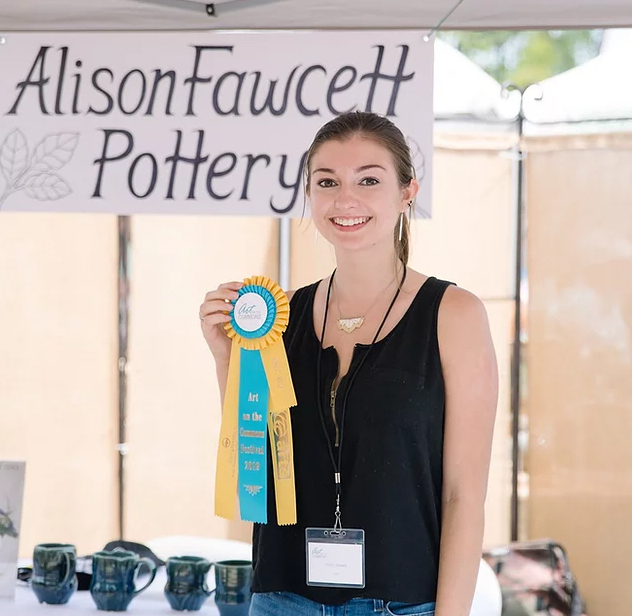 Alison Fawcett (Dayton, Ohio)
Ceramics and Jewelry
October 18 – 23
www.afawcettpottery.com
Alison Fawcett draws, carves and forms porcelain into fine art, including functional ceramic work and jewelry.  Using hand painted techniques and intricate patterns, Fawcett's details reflect the delicacy of her chosen material.
Fawcett's subject matter investigates our relationship with food culture. She wrote: "In a society of mass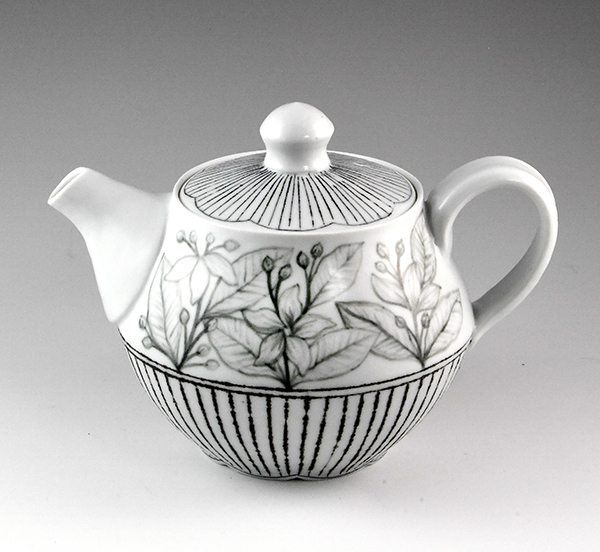 production, I encourage the users of my pots to slow down in their day to day lives to consider how their meal was produced, and in turn, how it will be served. I'm focused on the evident relationship between food and pottery, and the disconnection that can occur between their origins and final products. My work revolves around the ritual of a meal, including the preparation, serving, and display of food, as well as table adornment. My patterns are derived from plant and food growth specific to the object's function. The process of making each form with its own unique pattern is essential in my search for individuality, while maintaining unity as a set."
Originally from Medina, Ohio, Fawcett received her BFA from Ohio University. She was a resident artist at the PSZ Clay Center in Zanesville, Ohio, and currently teaches and exhibits her work throughout the region.