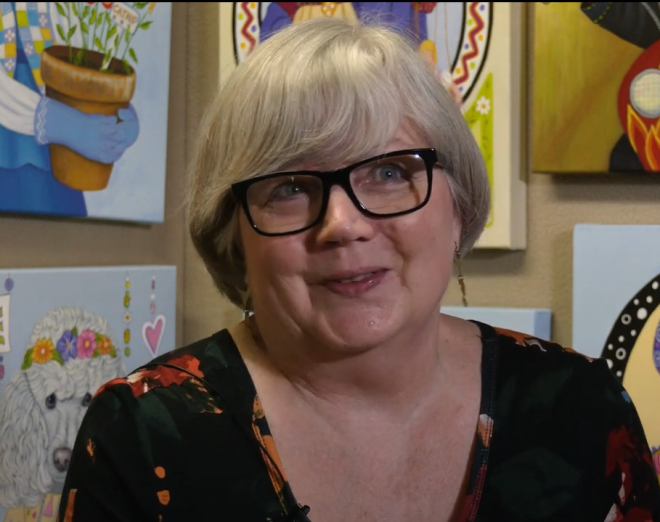 Dawna Boehmer (Hamilton, Ohio)
Painting
November 15 – 20
www.dawnaboehmer.com
Vivid, bold colors bring vibrancy to each painting that Dawna Boehmer creates, sharing narratives of humorous social interaction.  Using oil paints and canvas, Dawna has been described as a "sarcastic Norman Rockwell" with her personality and humor shining through.
About Art Festivals Dawna says, "I'm enjoying the hard work because I'm painting what I actually want to paint…I'm really having a lot of fun."
Dawna began painting as a child, and re-discovered her love for oil painting fifteen years ago, being immediately drawn to figure painting, being inspired by old movie posters from the 30s and 40s.  Her paintings have become more and more fantastical and illustrative over time.