We continue our series introducing the members of the Kettering Parks, Recreation and Cultural Arts Advisory Board with member Shane Sullivan!
 How long have you been a member of the Parks board, and what inspired you to become involved?
I have been on the PRCA board for two years. I live and work in Kettering, and I wanted to be more involved in my community. I enjoy getting outside and taking my daughters to the Kettering Parks, so the PRCA board seemed like a natural fit.
Why do you feel parks, recreation and cultural arts are vital to our community?
Our department is vital to the community because it offers something for everyone. There are events for families, seniors and children.
What has been the most rewarding part of serving on the board?
I have had the chance to meet and work with a lot of great people. It is also rewarding to see the Program Advisory Committe (PAC) and staff come together to discuss community feedback and improve the serivces Kettering provides.
Any favorite Parks board memories?
Do you have a favorite City of Kettering park or facility?
That is a tough one, but I would have to go with Pondview. I really enjoy the focus on nature, the walking paths, and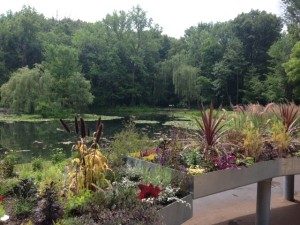 the educational features for kids. If you have not been there, you should definitely check it out!
What Kettering events are you looking forward to in 2018?
I love the big ones that bring the entire community together: Go Fourth, Honeyfest, Holiday at Home, the Christmas tree lighting, and other events at the Fraze throughout the summer.