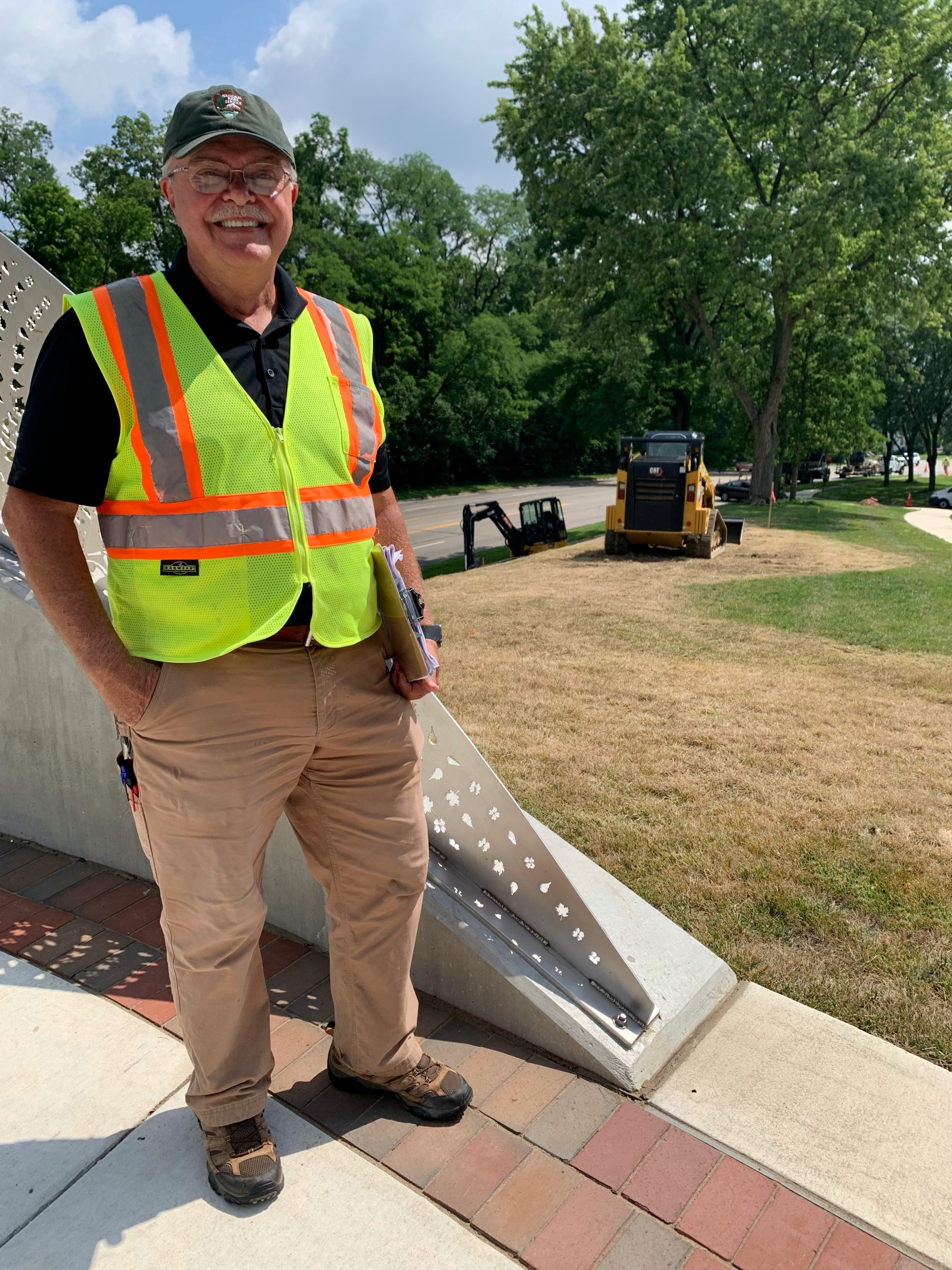 Rounding out our week (and month!) of National Park & Recreation Month spotlights, today's featured staff members are Tom Dues (pictured above) and Sandy Turner, both from our Parks Division.
Tom Dues: Jack of All Trades
When you need a well informed leader to take charge and carry out the management duties of a project big or small, call Tom Dues. In his tenure, Tom has been given an array of various responsibilities, and he has always delivered with quality and professionalism. Tom has served as our Inspector for about four years in the Parks Division, tasked with ensuring our parks projects are completed with integrity and efficiency. More recently and for the past two years, Tom has been working on developing an upgrade for our irrigation systems that run throughout the city. Our irrigation systems are over 25 years old, and Tom has worked hard to retrofit the systems to be centrally controlled from a simple push of a button on your cell phone! This new irrigation system is not only a time saver for our Parks staff, but is making an enormous impact on our city water conservation efforts as well. Because of Tom and his dedication, our parks are brighter, greener and taken care of with conservation in mind!
Sandy Turner: Paving the Way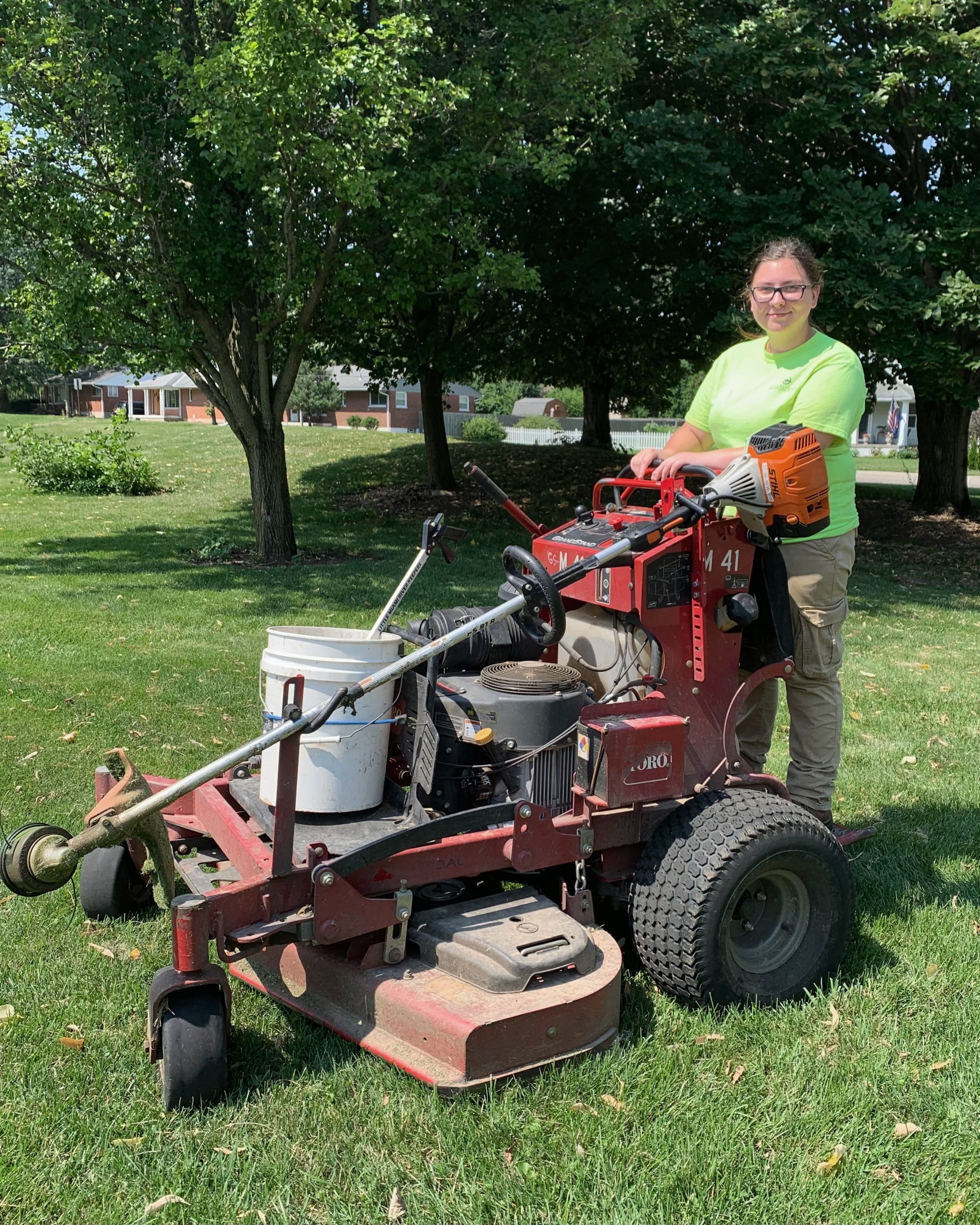 It is always in our best interest to hire young people with an interest and passion for natural resources and parks maintenance. It is our goal every summer to partner with local high schools and colleges to attend career fairs and other events to ensure that teens are informed of the current career opportunities available to them. We typically partner with the Miami Valley Career Technology Center (MVCTC) and their Natural Resources program to offer seasonal summer positions within the parks department. This gives students a unique chance to gain field experience during school, all while getting paid! This year, we welcomed Sandy Turner, a natural resources student at MVCTC. Sandy is working alongside Rachel, one of our experienced crew leaders, doing mowing, maintenance and caring for various vegetation. Sandy is not only gaining hands-on experience in her field, but she is making important career connections along the way as well. These connections and acquired skills will certainly give her a professional edge that will ensure she is hired quickly after she graduates.