Program Advisory Committee
Vision. Advocacy. Collaboration. Focus groups and community boards are a valuable source of these characteristics and can help develop them in any organization. The Kettering Parks, Recreation & Cultural Arts Department (PRCA) created the Program Advisory Committee (PAC) to foster these traits through frequent, focused communication with a group of residents.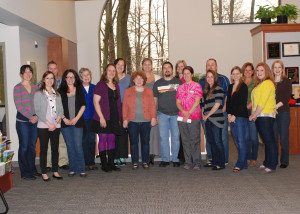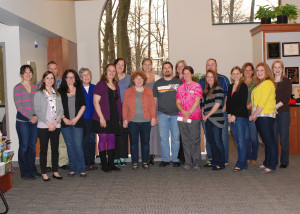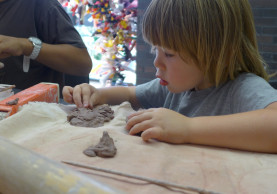 PAC is a focus group that engages members in a strategic and systematic review of our facilities, patrons services and programs. As an extension of the Kettering Park Board, PAC consists of 25 Kettering residents of all demographics. Those who serve on PAC commit to one year of service and are eligible for one additional year. Each PAC member receives a household credit that is to be used for the programs and facilities they are asked to audit.
PAC members are asked to complete a web-based survey for each experience they have in one of our parks, facilities or programs during their tenure. Additionally, they receive quarterly assignments that focus on specific elements of the department such as marketing, parks, customer service, special events and the water park. Once PAC members provide their feedback, The Innovation Team, consisting of PRCA employees from all divisions review the surveys/feedback and look at ways to implement the suggestions. Several of the PAC suggestions the Innovation Team has successfully implemented include website improvements, adjustments to facility hours and improvements to the water park entrance.
A detailed description of the responsibilities and guidelines for PAC members can be found here.
The application can be found here.
Current PAC members - view the PAC Feedback Portal and complete surveys
Initial challenges with the PAC program included establishing the scope and expectations of the program and creating relevant surveys. Surveys from other organizations were used as a template when creating facility and event specific questionnaires. Since PAC members demonstrated an interest in all three areas of evaluation – parks, recreation and arts – the framework for the quarterly meetings is a roundtable discussion where everyone can contribute. The lasting challenge of this process is finding a funding source to implement the suggested improvements.
The City is not the only beneficiary of this program. Many times, past and current PAC members have stated how much the experience has taught them about Kettering and what is available to residents. The quarterly assignments can sometimes require participants to step outside their comfort zones and participate in an event or program that they normally wouldn't choose on their own. Through their service to the City, PAC members have learned new skills, created new friendships and explored a wide variety of the cultural and recreational opportunities Kettering has to offer.
For more information about the Program Advisory Committee, contact the Kettering Parks, Recreation and Cultural Arts Department at 296-2454.