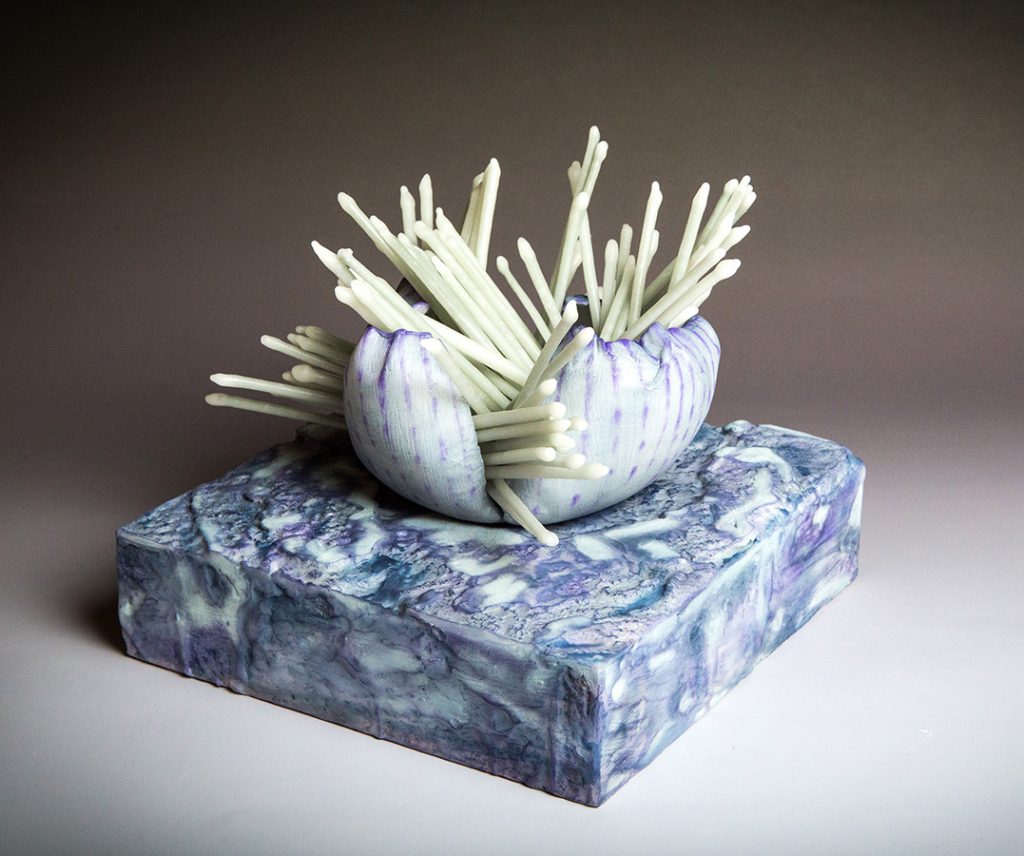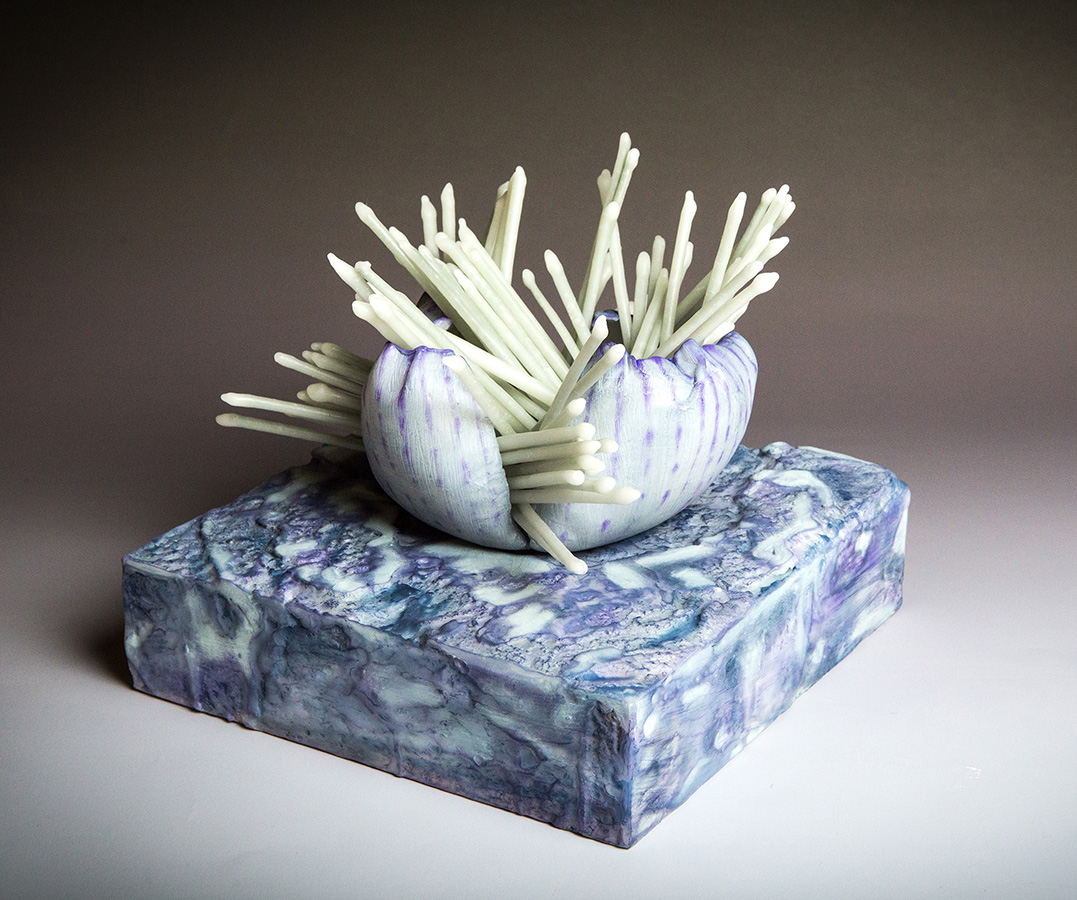 Rosewood Gallery presents the 12th annual HWD Juried Sculpture Exhibition
On view: August 27 – October 5, 2018
Opening reception: Thursday, August 30, 6 – 8pm
Free and open to the public
Rosewood Gallery in Kettering, Ohio is pleased to announce the opening of the 12th annual HWD, a juried exhibition for sculpture artists in Ohio and surrounding states. HWD (Height x Width x Depth) is the area's only gallery exhibition devoted exclusively to sculpture. The exhibition runs from August 27 through October 5, 2018. There will be an opening reception on Thursday, August 30 from 6 – 8pm with an awards presentation at 7pm. Both the reception and exhibition are free and open to the public.
This year, 33 artists submitted 162 pieces, from which the juror, Patrick Mauk, chose 29 artworks representing 24 artists. Closer to opening, Mauk will select the winners of six awards, totaling $1,100. In addition, this year is the inaugural Virginia Krause Hess Award for Excellence in Sculptural Art, an award of $500, and the People's Choice Award of $150, awarded by the Joan W. McCoy Memorial Art Fund through the Kettering Parks Foundation.
Participating artists include: Robert Porreca, Christin Kern, Jennifer Whitten, Richard Light, Elizabeth Runyon, Doug Harlow, Molly Pope, Lydia Walton, Elizabeth Hubler-Torrey, Patricia Boone, Danielle Callahan, Kathy Guest, Jonathan Jager, Dakotah Konicek, Jennifer Muse, Jim Champion, Amy Dallis, Sydney Joslin-Knapp, Mathew Burgy, Rob Millard Mendez, David Kenworthy and Jenny Reed.
Mauk, a native of Wapakoneta, is a graduate of Wright State University and holds a master's degree of fine arts from the University of Cincinnati. He has taught drawing and printmaking at the University of Dayton, Wright State University, Dayton Art Institute, Northern Kentucky University and the University of Cincinnati. He has been the Gallery Manager at Dayton Visual Arts Center (DVAC) since 2004. As an exhibition specialist and curator with 12 years' experience in university/museum/contemporary art exhibitions, Mauk has been involved with art handling, matting and framing, exhibit design, marketing and promotional design, grant writing and administration and facility management. He is an exhibiting artist in printmaking, painting and drawing and emphasizes mark making and simplification of form through expressive treatment of the media.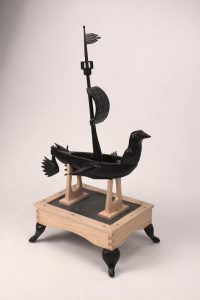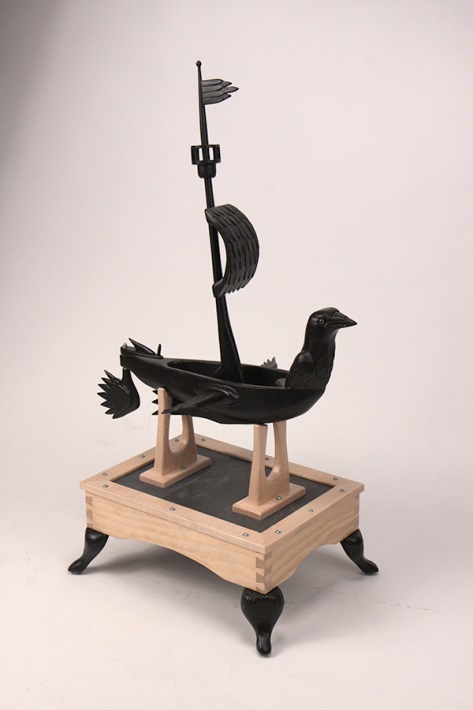 Juror, Patrick Mauk, selected eight pieces of art to receive award recognition; the following is a list of awards: The Virginia Krause Hess Award for Excellence in Sculptural Art was awarded to Rob Millard-Mendez from Evansville Indianna for his piece "Crow Boat"; Best in Show to Jason Jager from South Bloomingville, OH for his piece "To Soar: The Vaulter; 2nd Place to Jim Champion from Mason, OH for "Soulshine"; 3rd Place to Jennifer Whitten from Cleveland, OH for "Decision"; Merit Award to Kathy Guest from South Bloomingville, OH for "Watching with Blinders"and a Merit Award to Christine Kern from Canal Winchester, OH for "Stationarey Shelf"; Honorable Mention to Doug Harlow from Centerville, OH for "Go Fish"; and an Honorable Mention to Dakotah Konicek from Bloomington, IN for "My devices, my robots, my friends".
The People's Choice Award will be announced after the show closes on October 5, 2018.  Please feel free to cast your vote in the gallery during gallery hours.