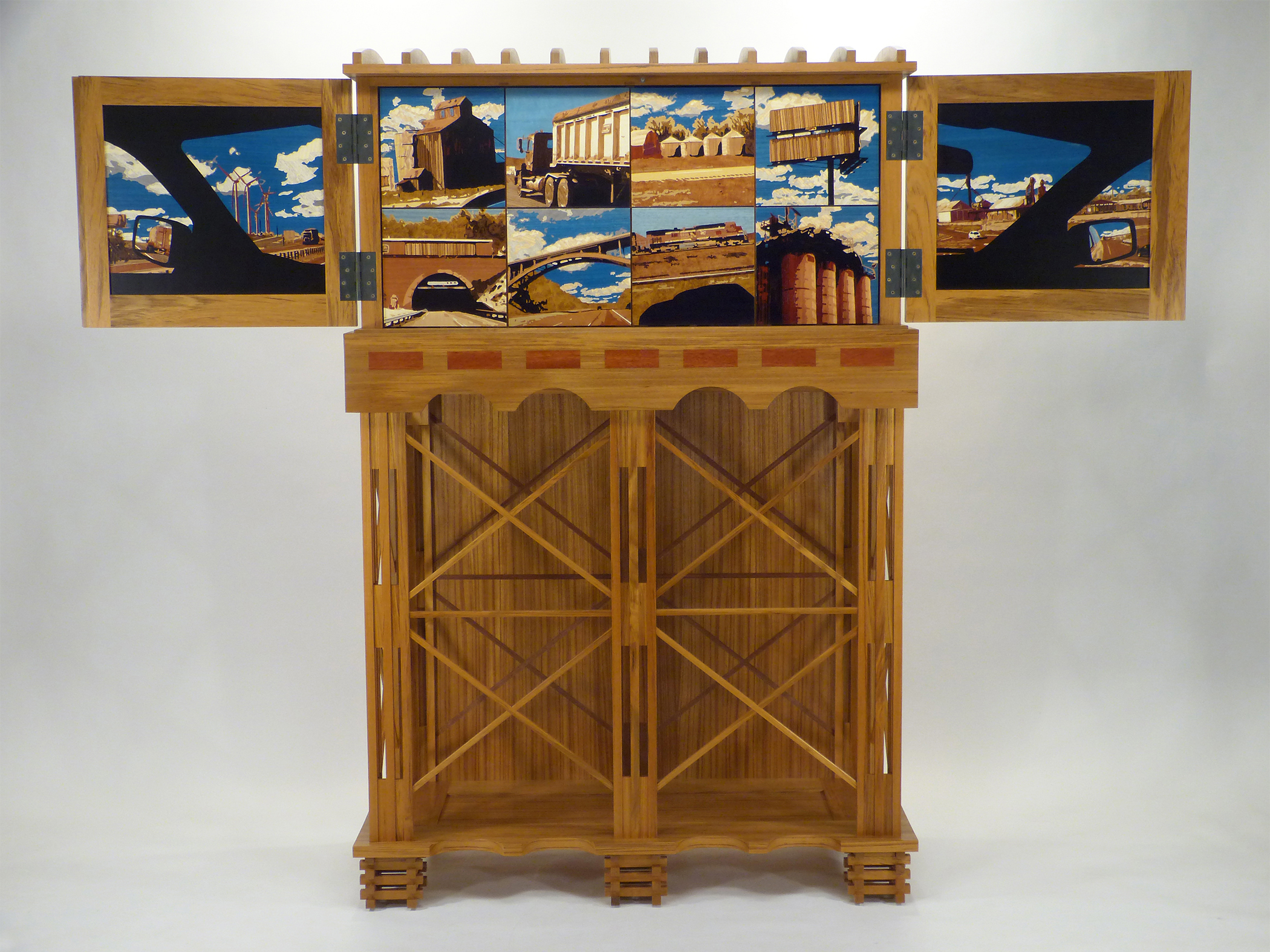 16th annual HWD Juried Sculpture Exhibition
On view August 15 – September 16, 2022
Reception Saturday, September 17 from 1 – 3 p.m.
For the inaugural exhibition in Rosewood's new exhibition space, Rosewood Gallery in Kettering, Ohio is pleased to announce the 16th annual HWD, a juried exhibition for sculpture artists in Ohio and surrounding states. HWD (Height x Width x Depth) is the area's only gallery exhibition devoted exclusively to sculpture. The exhibition runs from August 15 through September 16, 2022. There will be a closing reception on Saturday, September 17, 1 – 3 p.m. with an awards presentation at 2 p.m. Both the reception and exhibition are free and open to the public.
This year, 48 artists submitted 120 pieces, from which the juror, Michael Casselli, chose 29 artworks representing 19 artists. Casselli will also select the winners of six awards, totaling $1,600.
Participating artists include Janet Bogart, Cynthia Bornhorst-Winslow, Lori Brubaker, Noah DiRuzza, Charles Emlen, Kathy Guest, Kenn Hetzel, Nicholas Hill, John Kinnee, Mariella Leon-Witt, Violet Maimbourg, David Marquez, William Moore, John Nativio, Alisha Potter, Abbi Ruppert, Charles Sharbaugh, Billy Simms and Michael Stevens.
Michael Casselli received his BA in Visual Arts and Performance from Antioch College and his MFA in Sculpture from the Rhode Island School of Design. Casselli spent over 20 years in New York City working creatively as a designer in experimental Performance and Dance, earning him a Bessie Award for Scenic Design in 1997. Casselis' work has been exhibited both nationally and internationally. Casselli is currently Chair of Antioch College's Arts Division and is a recipient of the Ohio Arts Council award for excellence in 2013.