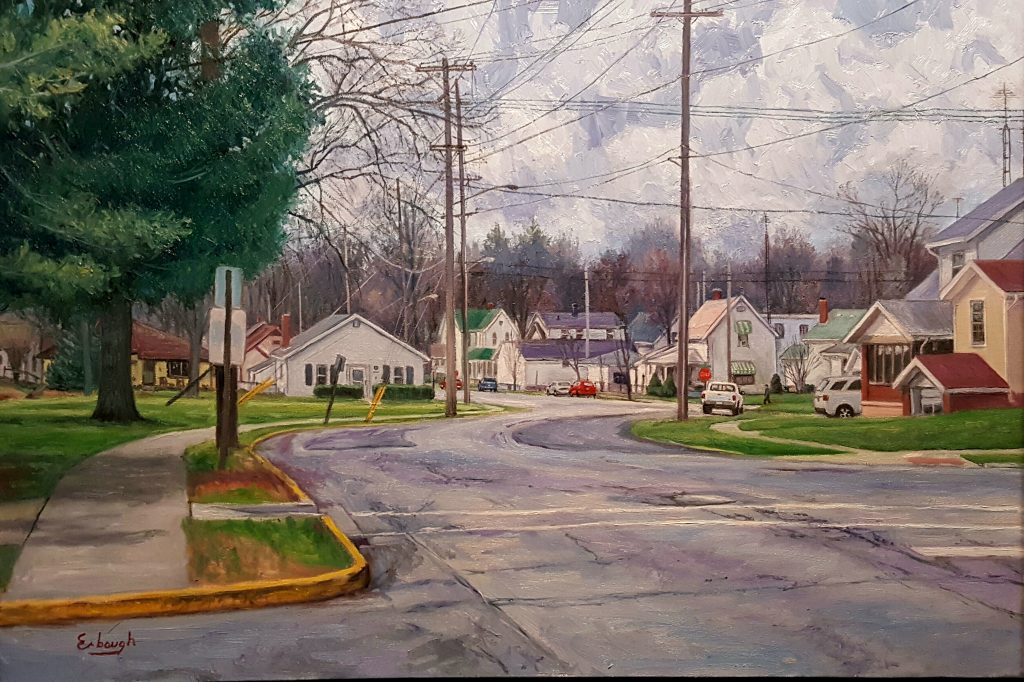 Rosewood Gallery presents the 24th Annual The View Juried Landscape Exhibition
On view: May 29 – July 6, 2018
Opening reception: Thursday, May 31, 6-8pm
Free and open to the public
Rosewood Gallery in Kettering, Ohio is pleased to announce the opening of the 24th annual The View juried landscape exhibition, an exhibition for Ohio artists presenting landscape or land imagery, environmental themes and world issues. The exhibition runs from May 29 through July 6, 2018. There will be an opening reception on Thursday, May 31, 6-8pm with an awards presentation at 7pm.  Both the reception and exhibition are free and open to the public.
The View is a juried exhibition for artists living in Ohio and working in all media. This year, 103 artists submitted 312 pieces, from which the juror, Kim Vito, chose 30 artworks representing 29 artists. Vito also selected the winners of awards totaling $1,100.
Participating artists include William Campbell, Kathy Moore, Emily Bartolonee, Jan Boone, Douglas Fiely, Stuart Pearl, Penny Park, Phillip Erbaugh, Lee Monnin, Jim Champion, Brendan Higgins, David Stichweh, Kelly Joslin, Doug Harlow, Andy Snow, Paul Corbitt, Kevin McNeeley, Debbie Hicks, Jeff Smith, Micah Zavacky, Barb Stork, Sherraid Scott, Aaron Pickens, Ellen Price, Craig Lloyd, Mary Beth Whitley, Virgnia Marchetti, Jan Bell and Lisa Vottero.