25th ANNUAL THE VIEW JURIED LANDSCAPE EXHIBITION
May 28 – July 5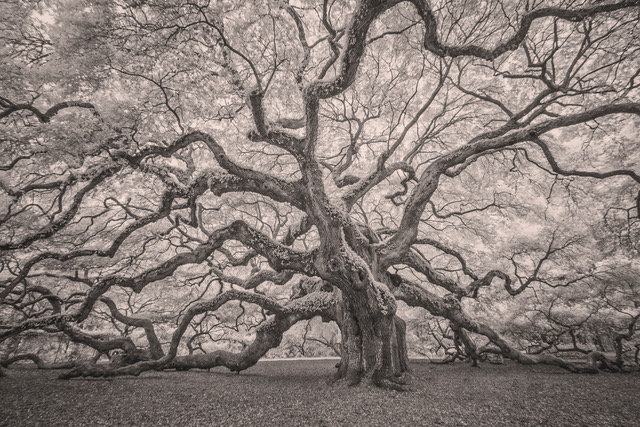 Rosewood Gallery in Kettering, Ohio is pleased to announce the opening of the 25th annual The View juried landscape exhibition. The exhibition runs from May 28 through July 5, 2019. There will be an opening reception on Sunday, June 2, 2-4 p.m. with an awards presentation at 3 p.m. Both the reception and exhibition are free and open to the public.
The View is a juried exhibition for artists living in Ohio, working in all media and showcasing both contemporary and traditional approaches to landscape art. The work shown in this exhibition deals with landscape or land imagery, environmental themes and world issues. This year, there were 207 pieces from 82 artists, from which the juror, Jack Mann, chose 41 artworks representing 37 artists. Mann also selected the winners of awards totaling $950. The People's Choice award presented by the Joan W. McCoy Memorial Fund will be announced at the close of the show.
Participating artists include Tim Borgert, Shirlee Bauer, Ginny Baughman, Matthew Burgy, Virginia Burroughs, William Campbell, Jim Champion, Edward Charney, Paul Corbitt, Akira Marie Cornett, Carol Edsall,Megan Evans, Douglas Fiely, Ronald Geibert, Erica Goulart, Natali Green, Lloyd Greene, Ann Headly, Patricia Higgins, Nicholas Hill, Laura James, Anthony Kappler, Grace Langford, Sean Leavell, Kevin McNeeley, Kristin Mitchel, Kathy Moore, Robert Mullenix, Jaime Pacheco, Stuart Pearl, Linda Phillips, Elle Pollard, Jeff Smith, Jay Snively, David Stichweh, PJ Sturdevant and Clinton Wood.
Hours for the exhibition are Monday-Thursday 9 a.m.-9 p.m.; Friday 9 a.m.-6 p.m.; and Saturday 9 a.m.-3 p.m. Rosewood Gallery is sponsored by the City of Kettering Parks, Recreation and Cultural Arts Department, with support from the Kettering Arts Council and the Ohio Arts Council. The Gallery is located in the Rosewood Arts Centre, 2655 Olson Drive in Kettering. For more information, call (937) 296-0294.