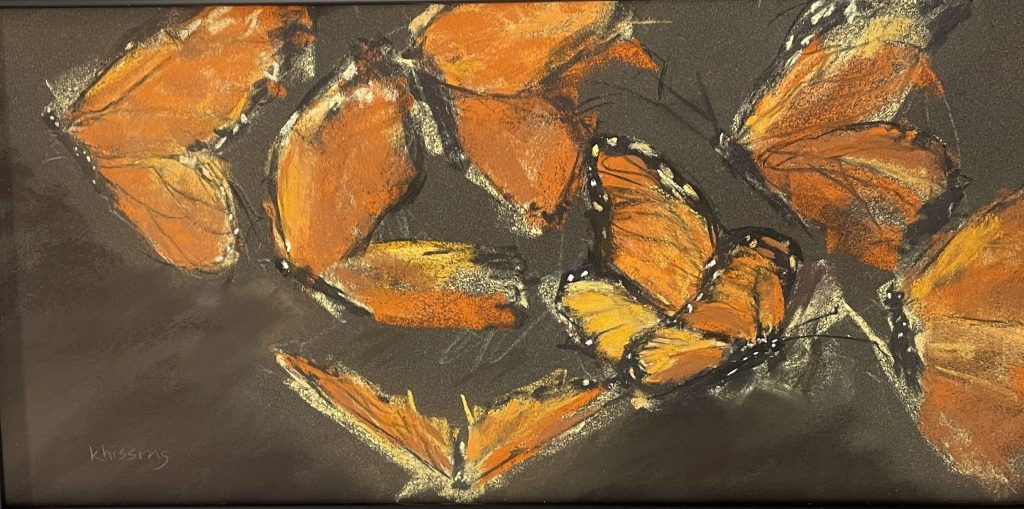 33rd Annual Dayton-Area Works on Paper
On view January 16 – February 25, 2023
Reception: Thursday, January 26, 2023 from 6 – 8 p.m. (awards presentation at 7 p.m.)
Rosewood Gallery in Kettering, Ohio is pleased to announce the opening of the 33rd annual Works on Paper exhibition. The exhibition runs from January 16 through February 25, 2023. There will be an artists' reception on Thursday, January 26 from 6-8 p.m. with an awards presentation at 7 p.m. Both the reception and exhibition are free and open to the public.
Works on Paper is a juried exhibition for artists living within a 40-mile radius of Dayton, Ohio. This year, 72 individual artists submitted a total of 202 pieces. From these, the juror, Michael Roediger, selected 52 pieces representing 38 artists for the exhibition and for awards totaling $1,100. The People's Choice award presented by the Joan W. McCoy Memorial Fund will be announced at the close of the show.
Participating artists include Lisa Becker, Charmaine Boggs, Rachel Botting, Arlene Branick, Bruce Campbell, Andrew Dailey, Nancy Dankof, Amy Deal, Billie Dickson, Jamaal Durr, Elisha Frontz, Connie Gifford, Terry Glass, Shannon Grecula Parsons, Michael Gummer, Yuki Hall, John Hankiewicz, Pat Higgins, Brendan Higgins, Kay Hissong, Jean Koeller, Timothy Kusnierek, Dan Landis, Barbara Mandell, James McCullough, Kevin McNeeley, Melanie Morrett, Teresa Olavarria, Jaime Pacheco, Linda Phillips, Sarah Rocha, Francis Schanberger, Hal Shunk, Jeffrey Smith, Kim Vito, Kristen Wagers, Barb Weinert-McBee, Sean Wilkinson, Bill Woody and David Yeamans.