Earth Transformed: Ceramic Artists Invitational
Nicki Strouss: New Work
March 1 – April 2, 2021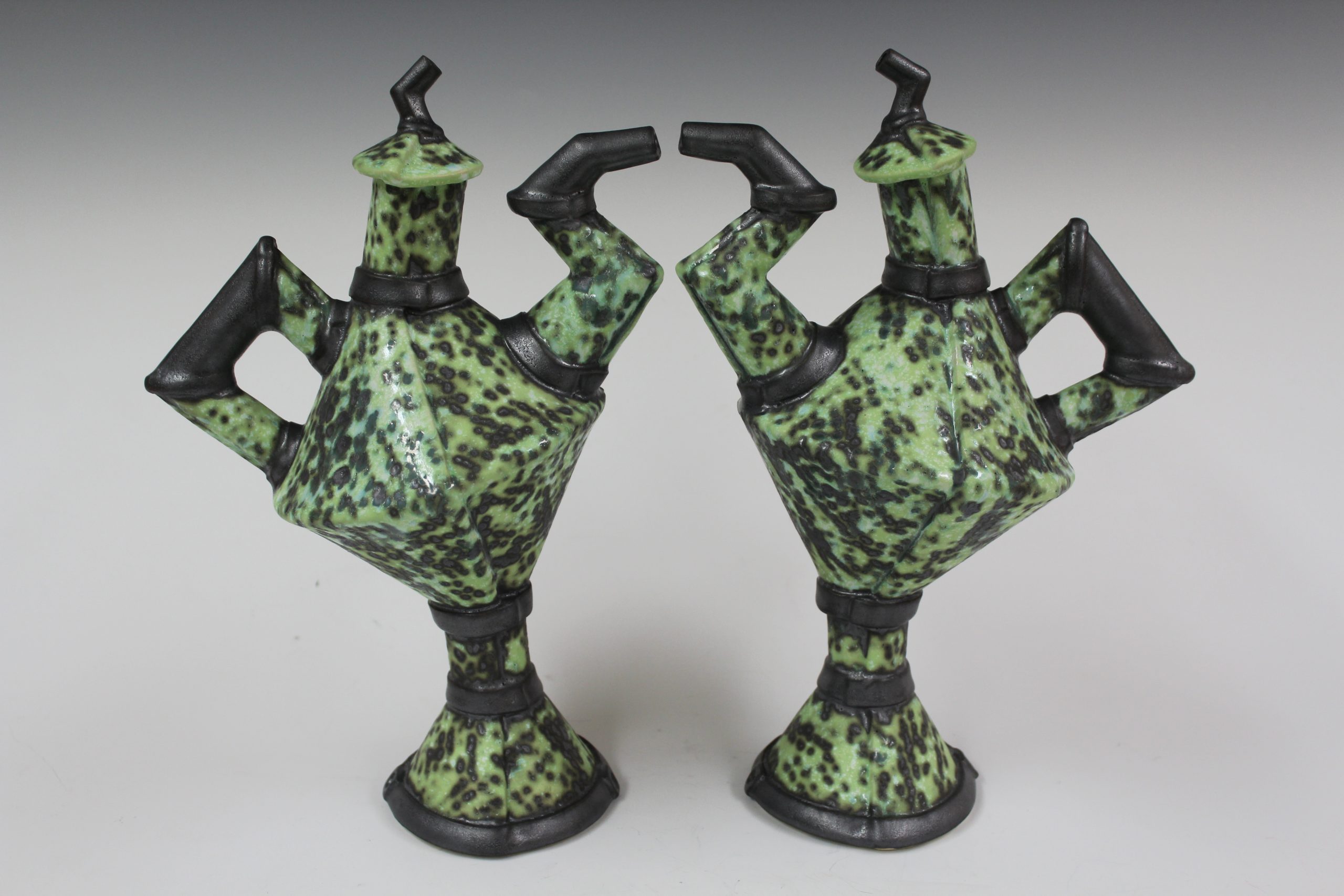 Rosewood Gallery in Kettering, Ohio is pleased to announce two new exhibitions, Earth Transformed: Ceramic Artists Invitational and Nicki Strouss: New Work, on view from March 1 through April 2, 2021. Both exhibitions are presented in conjunction with the National Council on Education for the Ceramic Arts (NCECA) 2021 Conference. A virtual tour and comments from the gallery coordinator and artists will take place on Saturday, March 20 at 7 p.m.
Earth Transformed features fourteen of the most innovative and skilled ceramic artists from Ohio and its surrounding states. Creating both functional objects and sculptures, these renowned artists transform clay through a diverse range of techniques, ideas and intentions. From imagined insect-like specimens to representations of the human condition, they push the boundaries of what is obtainable with clay while maintaining the highest levels of craft and precision.
The artists in Earth Transformed reflect their shared landscape – connected by the Ohio River – in their creative practice and in concept. Participating artists include Tom Bartel, Juliellen Byrne, Scott Dooley, Peter Christian Johnson, Carrie Longley, Brandon Lowery, Geno Luketic, Kyle and Kelly Phelps, Joan Quinones, Shoji Satake, Brad Schwieger, Justin Teilhet, Steven Thurston and Matt Wedel.
An exhibition of new work by emerging artist Nicki Strouss will accompany Earth Transformed. Created during her tenure as 2020 Artist in Residence at Rosewood Arts Centre, Strouss' large-scale, mixed-media installations and ceramic sculptures are playful abstractions of the human body.
Rosewood Arts Centre is home to a thriving ceramics program with a large community of practitioners, youth and adult classes, artist studio spaces, and a ceramics-focused artist in residence program. In addition, Rosewood Gallery features regional and national contemporary artists in solo and juried group exhibitions throughout the year.