Hanna Vogel, After and Before the Fall
March 2 – April 6, 2019
Closing Reception: Saturday, April 6, 2019, 2 – 4 p.m. (Artist talks at 3 p.m.)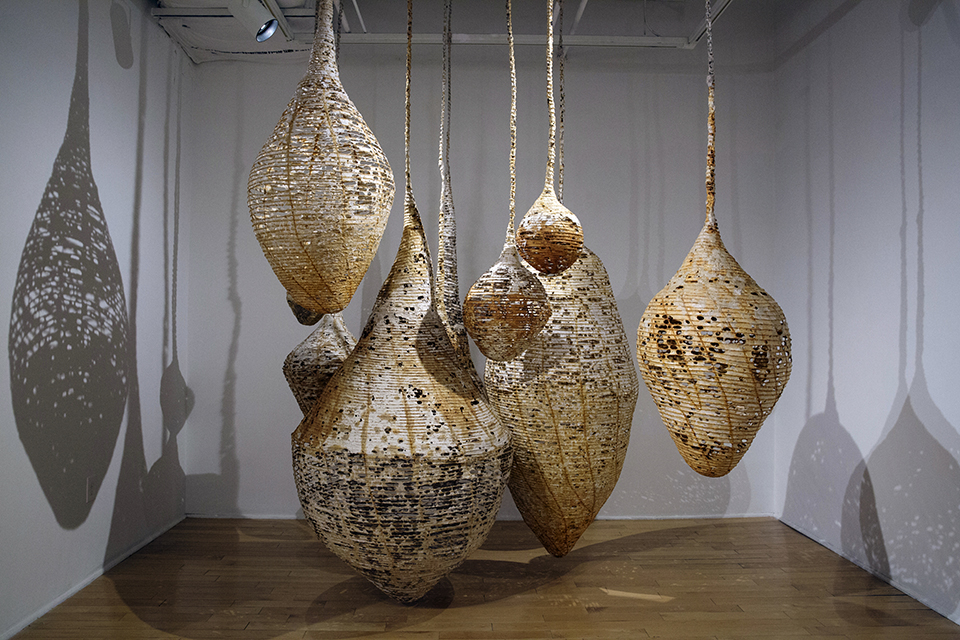 The City of Kettering and Rosewood Gallery are pleased to present exhibitions by artists Tracy Longley-Cook and Hanna Vogel. The exhibitions will run from March 2 through April 6 with a closing reception on Saturday, April 6 from 2-4pm.  Artist talks are scheduled at 3 pm. Both the reception and exhibition are free and open to the public.
These exhibitions pair two artists exploring distinctly different media with surprising outcomes that result in an echoing of each other's natural themes and explorations. Viewers can look forward to being surrounded by objects of art that question their interface with their bodies and the environment around them.
Philadelphia based artist, Hanna Vogel's exhibition After and Before the Fall, references craft traditions to turn "commonplace materials of paper and steel wire into unfamiliar forms and textures that evoke growth, decay, and the tenuousness of our surroundings." The forms address "aspects of physical existence on the edge of potential destruction."
Hanna Vogel received her BFA from the California College of Arts and her MFA from the University of Massachusetts, Dartmouth. She now lives and works in Philadelphia.
Hours for the exhibition are Monday-Thursday 9am-9pm; Friday 9am-6pm; Saturday 9am-5pm; and Sunday 12-5pm. Rosewood Gallery is sponsored by the City of Kettering Parks, Recreation and Cultural Arts Department, with support from the Kettering Arts Council and the Ohio Arts Council. The Gallery is located in the Rosewood Arts Centre, 2655 Olson Drive in Kettering. For more information, call (937) 296-0294.