Here's a fun art activity you can do at home, provided by our Cultural Arts Division Manager, Shayna V. McConville!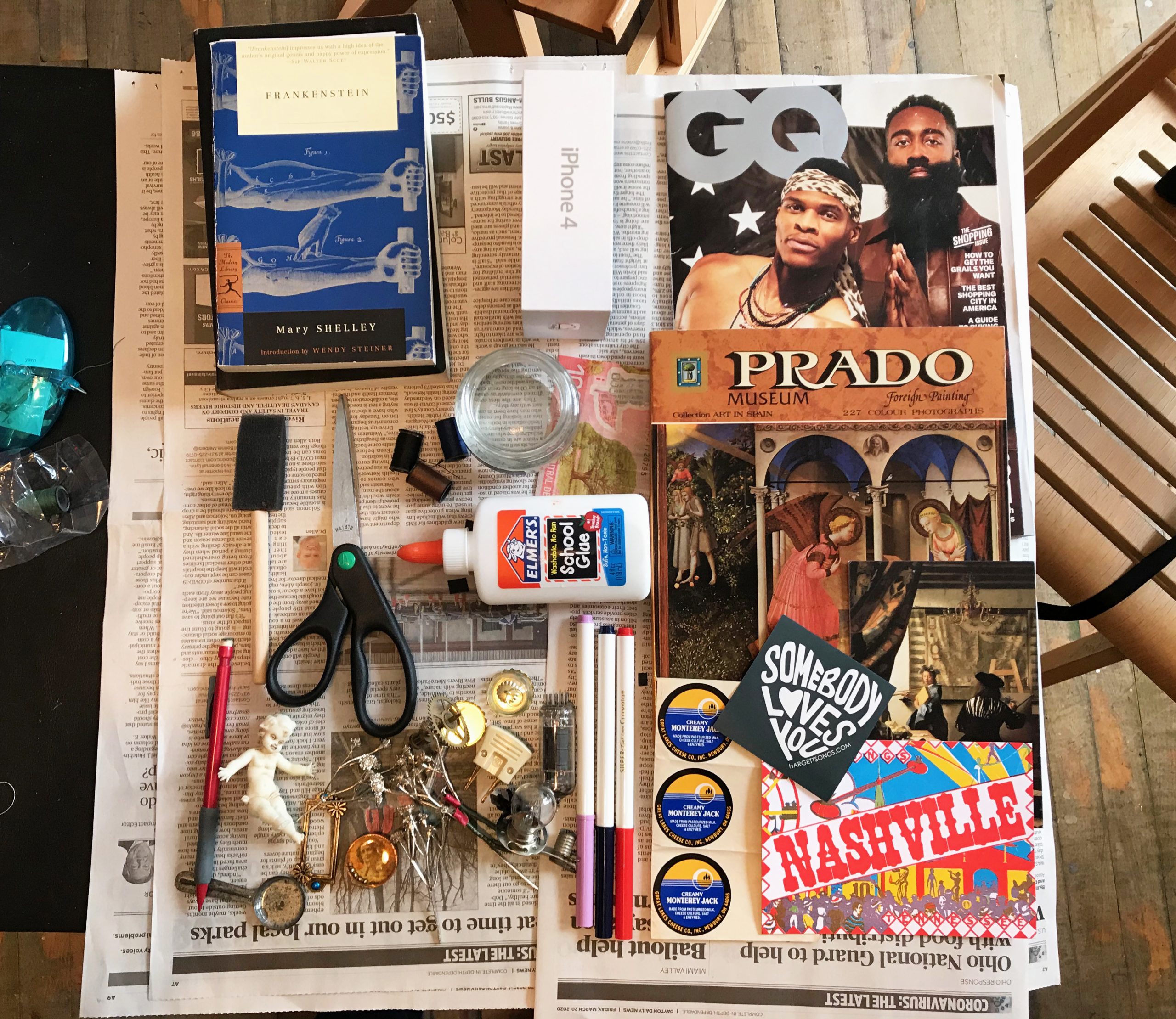 Needing a break from screens and desiring a hands-on activity, I created a fun and easy artwork using materials found around the house. I picked up one of my favorite books, Mary Shelley's Frankenstein, and artist Joseph Cornell's "boxed assemblages" for guidance.
My materials:
iPhone box
Scissors
Glue
Foam brush
Markers
Magazines, postcards, photos
Small trinkets/toys
I began by cutting out patterns and images from magazines, postcards and photos that loosely related to Frankenstein's themes of science and nature. I found a photograph of a mad-looking man (my Victor Frankenstein!), 19th century science illustrations, textile patterns from a fashion advertisement, a Vermeer postcard for its depiction of a room interior, and old photographs. When I had enough material to cover both box interiors, I loaded glue onto a foam brush and coated the reverse side of each image. I then pressed each firmly into place, leaving no empty surface. To complete each interior, I glued old gears, bulbs and artificial flowers to give each box more dimension.  Now these collages are a visual treat that I can admire on my bookshelf, next to the book that inspired them!