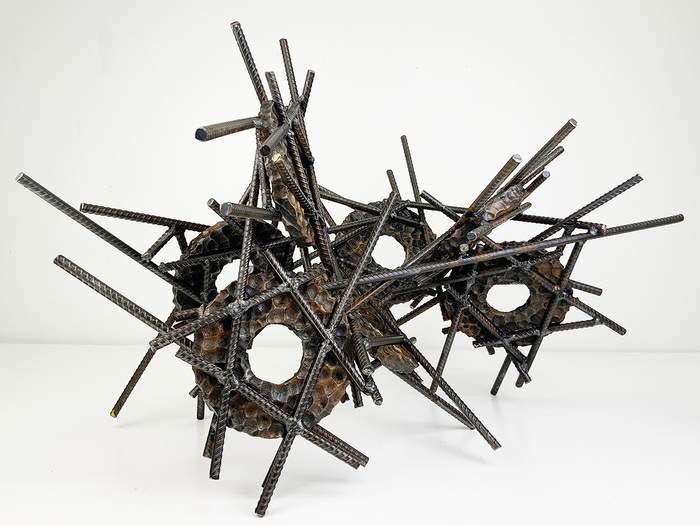 September 11– November 18, 2023
Rosewood Arts Center in Kettering, Ohio announces a call to artists living in Ohio and surrounding states to participate in the 17th annual HWD. HWD (Height x Width x Depth) is the area's only gallery exhibition devoted exclusively to sculpture.
Jurying will take place from digital images. Completed entries will be accepted via CallForEntry.org through July 20, 2023. The exhibition runs from September 11 through November 18, 2023. A closing reception will be held on November 18, 1- 3 p.m. at the gallery. Both the exhibition and reception are free and open to the public. Information and a link to the online entry can be found on our website.
Artist awards totaling over $1,900 will include the Virginia Krause Hess Award for Excellence in Sculptural Art and the Joan W. McCoy Memorial Art Fund Peoples' Choice Award.
Juror: Geno Luketic
Juror, Geno Luketic, is a potter living in Waynesville, Ohio. His studio practice embraces installation, performance and relational experiences. Geno is a member of the National Council on Education in the Ceramic Arts Green Task Force and is a faculty member in the Department of Art + Design at the University of Dayton.