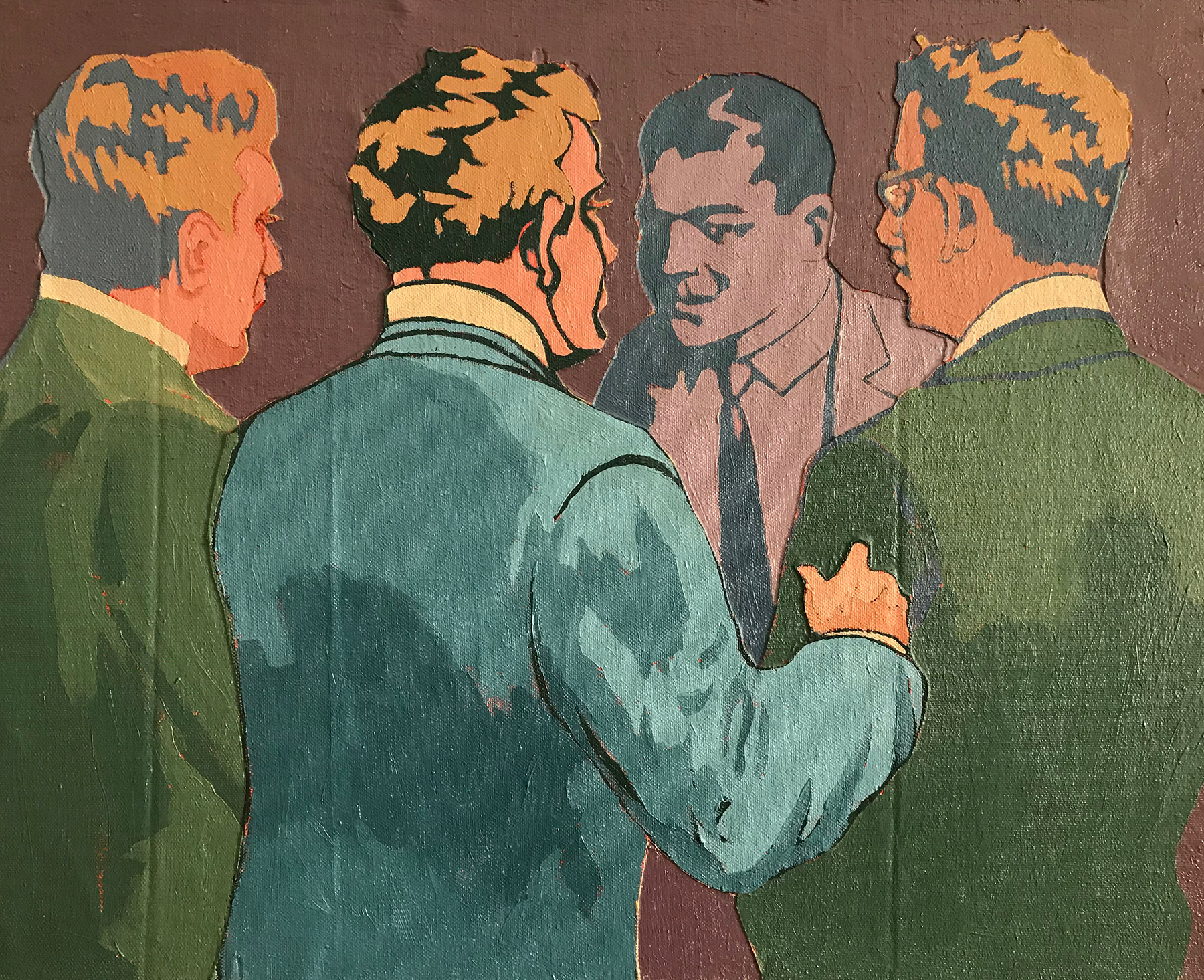 The City of Kettering and Rosewood Gallery are pleased to present exhibitions by installation artist Ashley Jude Jonas of Dayton, Ohio, and painter Robert Mullenix, of Oxford, Ohio. The exhibitions will run from October 14 through November 15 with an artist reception and gallery talk on Sunday, October 20 from 2-4 p.m. Artist talks are scheduled at 3 p.m. Both the reception and exhibition are free and open to the public.
Robert Mullenix, Ad Hoc
In Ad Hoc, artist and Miami University professor Robert Mullenix veers from his usual vernacular of landscape paintings to create a body of work using appropriated advertising half-tone art and collaged/repurposed paintings. "There was an immediacy to this process of combining stolen imagery and constructing objects from studio refuse," he wrote. The result is a new way of looking at old advertising imagery made new with the inclusion of lush paint.