Rosewood Art Centre's 3rd Annual Portfolio Exchange is open for submissions!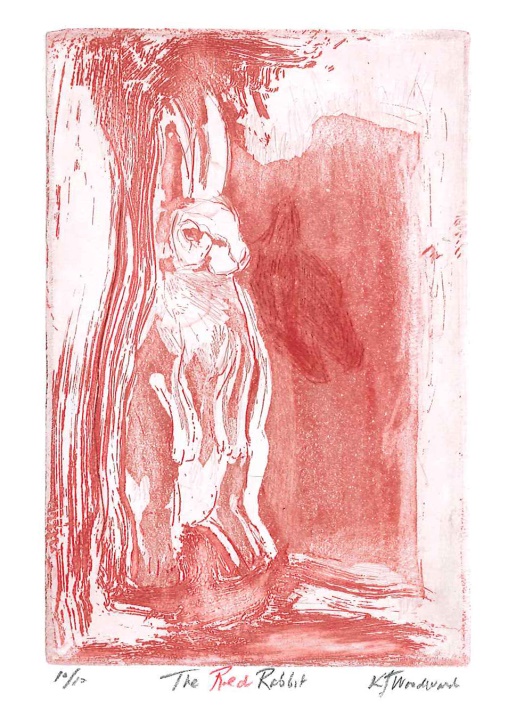 This is an excellent opportunity to acquire exhibition quality print work from talented artists in the region. Artists of all levels are invited to submit an edition of ten original prints in exchange for an assortment of eight different original prints by other participants plus one commemorative print made by artists at Rosewood Arts Centre. Of the two remaining prints one will become part of Rosewood's permanent collection and one will be used in an exhibition and fundraising sale to benefit Rosewood programs. Participants are invited to attend.
ELIGIBILITY: Open to all artists working in print medium in the region (Ohio, Michigan, Pennsylvania, Kentucky, and Indiana).
DUE DATE: 10/29/2021. Entries post-marked by the due date will be accepted.
PRINT DIMENSIONS: Outside paper dimension of 5 x 7 inches. Print up to the 5 x 7 inch dimension is permissible.
PRINT MEDIA: Any archival print process is acceptable.
EDITION SIZE: Ten identical prints, each one signed, dated, and numbered 1/10 – 10/10. Titles are optional. Please feel free to include networking information on the reverse side of your prints e.g. contact information, websites. Interleave all prints with recycled paper, tissue paper, or glassine prior to shipping. Be careful when adding information on the back of the print that it does not bleed through to the front image.
ENTRY FEE: $15 for non-students and $10 for students. We currently accept payment by check made out to the city of Kettering via mail or credit card by phone (937) 296-0294. A hardcopy receipt of payments made by phone must be submitted when you mail your edition.
SUBMISSION INFORMATION: Mail your print edition of ten (with interleaving), with the entry fee (or receipt at time of shipment) to: Portfolio Exchange, Rosewood Arts Centre, 2655 Olson Drive, Kettering, OH 45420.
On a separate paper: your name, medium, (if a student your school), email address, website/social media handles (optional), and mailing address so we can ship your assortment of prints from other exchange participants.
Please ensure the safe packing of your work (no packing "peanuts" please). An easy and affordable solution to packaging: secure your print between 2 pieces of foamcore (or thick cardboard) that is at least 2″ larger than the mat on all sides, then tape along all edges of the foamcore/cardboard. Dayton area artists may deliver work by hand, but safely packed. Although Rosewood will handle all work with the utmost care, Rosewood cannot be held responsible for damage incurred during shipping.
Rosewood will act as the exchange point between contributed work and the exchange. Prints will be randomly assembled, placed in a portfolio, and shipped to its new owner by December 15, 2021. Submit and wait for your surprise package to arrive as a gift to yourself for this holiday season!