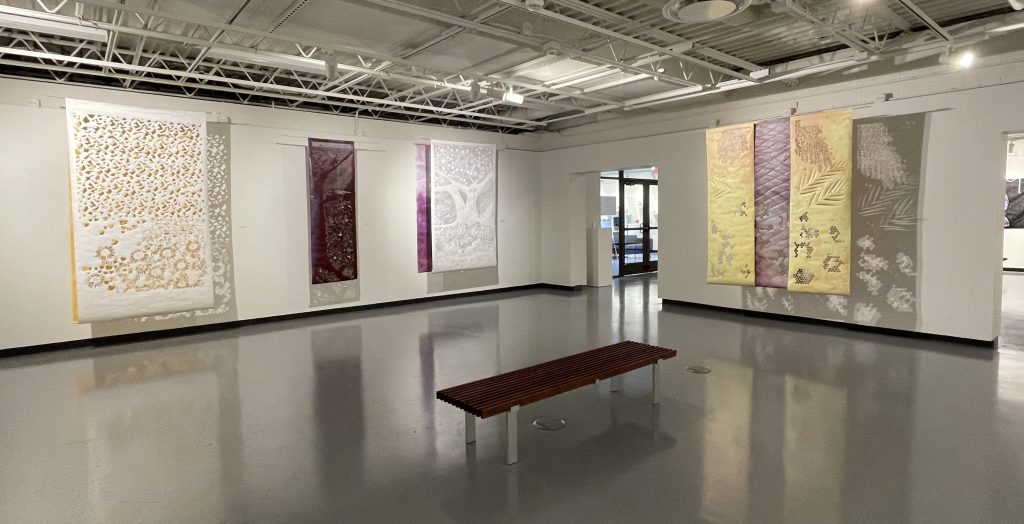 SARAH NGUYEN (Columbia, MO)
Something Precious to the Earth
Exhibitions on view: April 24 – May 27
Rosewood Arts Center in Kettering, Ohio is pleased to announce two new exhibitions Seeking Freedom: Portraits of Mass Incarceration, Quilts by Carolyn Harper and Something Precious to the Earth, cut paper by Sarah Nguyen, on view from April 24 to May 27, 2023. The exhibition is free and open to the public.
Sarah Nguyen (Columbia, MO) creates mixed media artwork, utilizing hand-cut paper as her main material. Her inspiration comes from sources including nature, animals, iconography and historical symbolism. Starting with "a story, a traditional folktale or fable, or a contemporary poem or memorable phrase," Nguyen's work evolves to create a narrative and sense of place through her intricate compositions.