Marketplace Open – Shopping begins today!
11 a.m. – Kaleidoscope Art Projects with Brooke – Painted Cactus Planters
Ever wanted a plant that didn't die? Ever wanted a pet rock? This is the perfect activity for you. Join Brooke to combine the two with these adorable Painted Cactus Planters.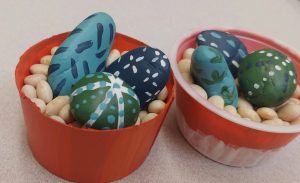 12 p.m. Excursions with WYSO's Niki Dakota
Featuring the music of Hello Emerson
3 p.m. demo – Andrew Dailey, Drawing
Watch a time lapse video of Andrew Dailey create a large scale botanical drawing! The realism of his drawings are incredible as they come to life on the wall of Miami Valley Communications Council.