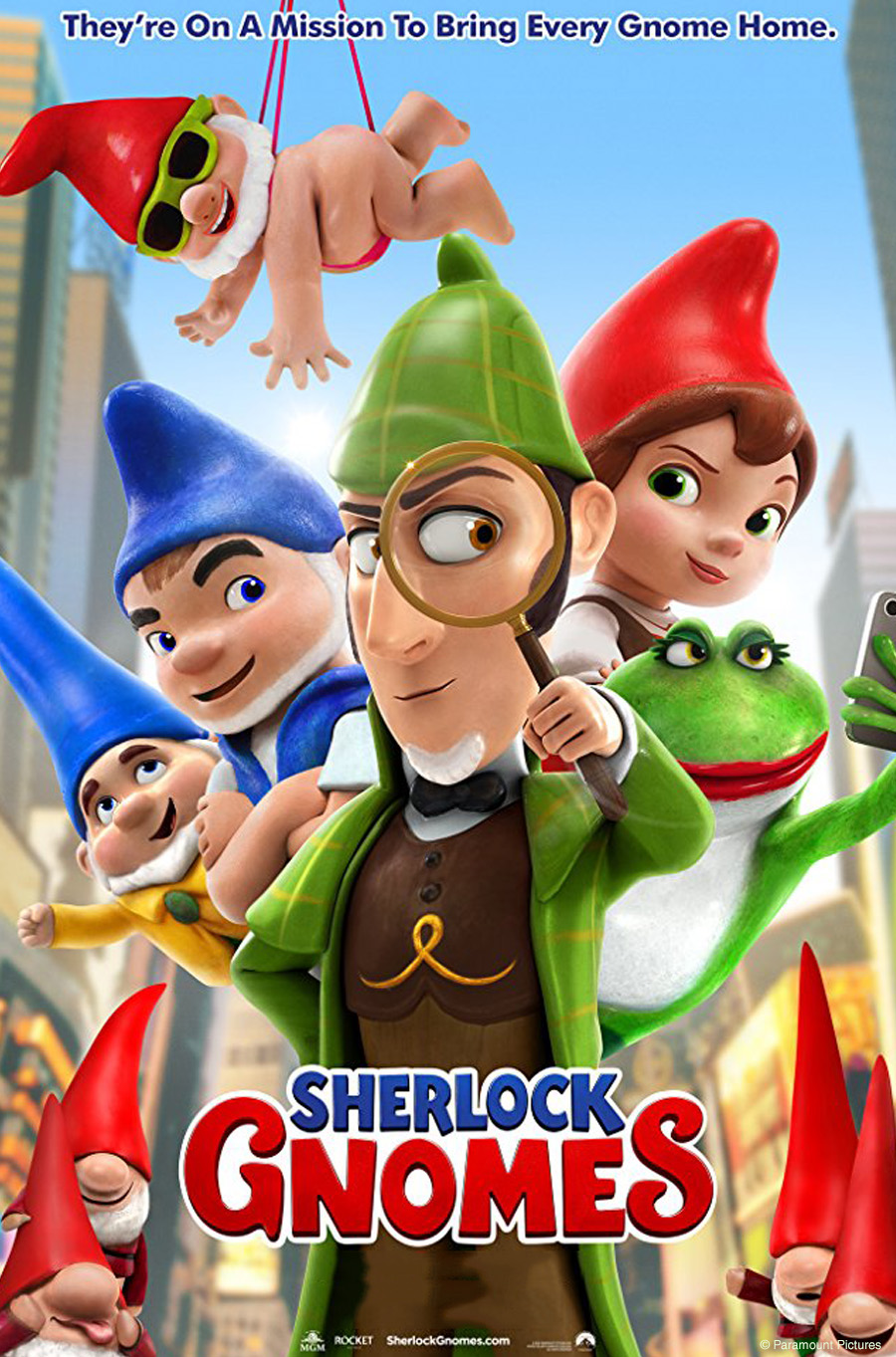 We're counting down to June's Movie Under the Stars – everyone's looking forward to games, an evening in beautiful Delco Park, and of course, Sherlock Gnomes on the big screen. We caught up with Sherlock on the set of his latest gnomantic comedy to chat about his career and his little-known connection to Kettering.
PlayKettering:  So, Sherlock Gnomes is a detective film. What got you interested in the genre?
Sherlock Gnomes:  Well, my agent sent me a couple of scripts, and this one really stood out. I was living kind of a gnomadic life – doing a lot of commercials, bit parts – and wanted something that really spoke to me. My dad was a detective back home in the Garden State, and I grew up watching him solve cases.
PlayK: What was it like working with Gnomeo and Juliet on this project?
SG: A lot of fun. We've come a long way since Yale Drama School. They're both great, really professional. I remember Gnomeo back at Yale, reciting the Friends, gnomans, countrymen speech during summer Shakespeare. Phenomenal actor.
PlayK: What's your favorite part of the movie?
SG: Well, I hate to give spoilers, but the move to London was really fun. Shooting on location in England was a dream come true. My costar, Gnome Watson, was fun to work with, too. Our scene in the natural history museum was amazing. We did all our own stunts.
PlayK: All right, before we let you go, we saw on gMDB that you're a pretty big fan of Kettering, Ohio?
SG: Absolutely. The lawn decoration community in the Midwest is really strong – the ducks in seasonal outfits, you know. Gnomes are a big part of that community, too, and we're really committed to garden quality. Tree Cities like Kettering are some of our favorite places to decorate. Delco Park is one of my all-time favorites, so I'm really excited to have the film shown there.
Thanks for the interview, Sherlock! Catch his film Sherlock Gnomes in Delco Park on June 14. Bring a blanket and chair and enjoy games from 8 – 9 p.m. and the movie starting at approximately 9 p.m.