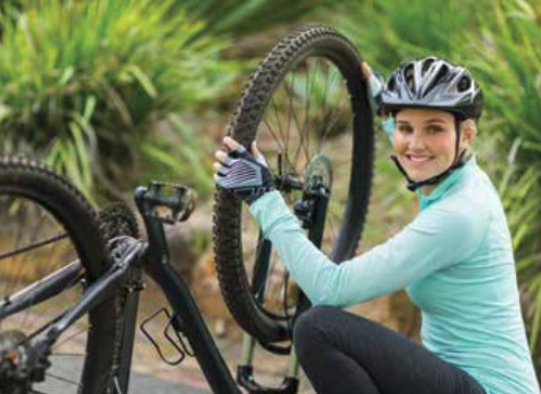 On Tuesday, May 10, Mayor Lehner proclaimed May as Bike Month in Kettering! Cycling offers a wide range of benefits including greater physical health, improved mental/emotional wellbeing and a positive impact on the environment.
PRCA is partnering with Cycle Kettering, a chapter of Bike Miami Valley, to offer a series of Community Bike Rides this spring and summer. Community Rides will ramble along at a "no sweat" pace for 10-15 miles and help riders explore parks, neighborhoods and shopping areas while learning safe cycling tips and socializing with other cyclists.
You'll find a complete list of our 2022 Community Rides on our special events page. It's free to participate, but advance registration is required.
Want to explore even more? Learn all about Bike Kettering and find a map of Kettering's bike routes.