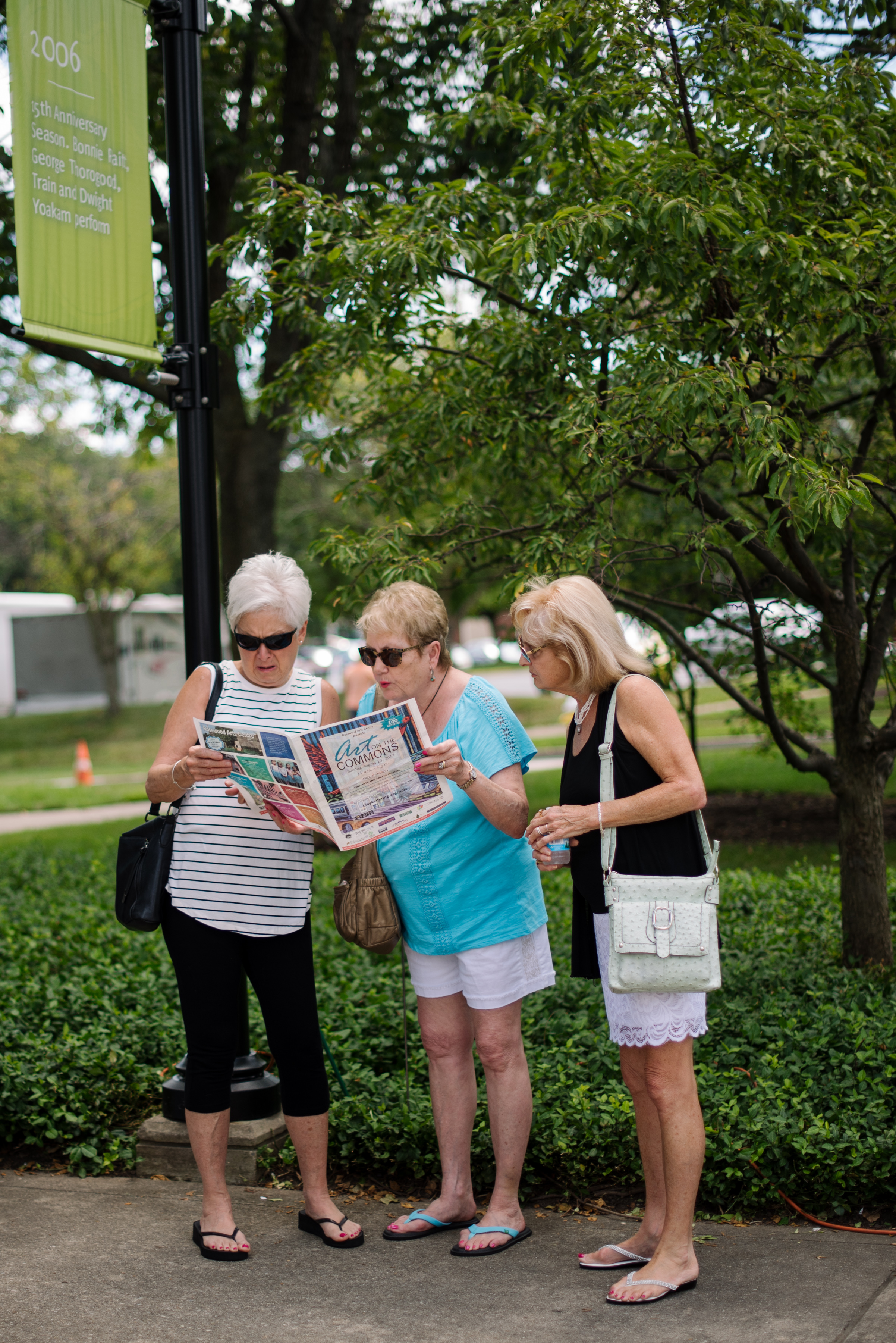 You're alone in your living room in front of a computer. You see something online about an arts festival at Lincoln Park Civic Commons on Sunday, August 11 from 11 a.m. to 5 p.m. It's time to make a decision.
A: Of course I want to go! That sounds amazing!
B: Art is totally not my thing, and my kids will be so bored. Hard pass.
If you chose A:  We like your style. Proceed to the festival!
If you chose B: Ouch. But we get it. Before you click away, did you know that we've got kids' activities, food trucks, live music and our Kaleidoscope STEAM van lined up for the big day? Talk it over with the fam. We'll wait.
Welcome to Lincoln Park Civic Commons. We've been waiting for you. Booths are everywhere. Ceramics, digital art, fiber & leather, glass, jewelry, mixed media, painting, photography, sculpture, wood and works on paper are all ripe for the buying. Where do you begin?
A. I DON'T KNOW THERE IS SO MUCH HELP ME!
B. I just told you I don't like art. I'm so hungry, and my kids are whining already.
If you chose A: Look toward the 500/580 Lincoln Park buildings and the bike parking area to find our Welcome/Info Table.  Stop by for a chat and meet us!
If you chose B: Keep going past the info table (sniff, but we love you), and you'll find the public dining area with food trucks from Harvest Mobile, Bella Sorella Pizza, El Meson and Claybourne Grille. Not into these? Walk onward to find Tibbs Italian Ice, Sweet P's Handcrafted Ice Pops and Ernie's Refreshments.
You've found the art and food you wanted. Now it's time to mix things up. You take a look at your map and decide to switch gears.
A: I don't have kids, and I just maxxed out my credit card at Melisa Zimmerman's booth (worth it though). I need something free adults can enjoy.
B: My kids are full, but they need something to do or they'll dive into the fountains. Please help!
If you chose A or B: Never fear – you can enjoy live music courtesy of the WYSO Excursions Stage with Niki Dakota, check out Rosewood artist demos, contribute to our beautiful Cyanotope quilt, watch the talented Tiffany Kelly from Chalk N' Awe create a chalk drawing, visit our Kaleidoscope STEAM van and of course, enjoy art activities for youth.
It's almost 5 p.m. and you are very tired. You decide to head home, happy and well-fed, to hang up your amazing new artwork. Until next year, traveler! We thank you kindly.