Art on the Commons
We are so excited to announce that our 2021 Art on the Commons Festival will feature local artists! As we move into a brighter time and new beginnings, Rosewood is taking time to highlight all the incredible accomplishments and work of artists right here in our community.
The event will feature ten local artists this fall with both in-person and virtual displays as well as extensive virtual programming.
Each artist will be featured for one week at Rosewood Arts Centre so you can see their incredible work in-person as well as on the AOTC website.
Stay tuned and follow us on social media for the big reveal of our line-up in May of 2021.
Our 32nd Annual Art on the Commons was a success! Exclusively online, the festival was live from August 6 - 9, 2020, and brought in over 16,000 visitors to this unique virtual event featuring over 80 artists from around the country, and tons of exclusive online artist demonstrations, interviews and the 91.3 WYSO Excursions Stage with Niki Dakota! Organized through Rosewood Arts Centre and the City of Kettering's Parks, Recreation and Cultural Arts Department, this special event was made possible with support from the Dayton Daily News, 91.3 WYSO, the Miami Valley Communications Council, the Ohio Arts Council, the Kettering Parks Foundation, The Joan W. McCoy Memorial Art Fund, and the Kettering Arts Council.
Want to stay on top of all the Art on the Commons news? Sign up to receive our updates!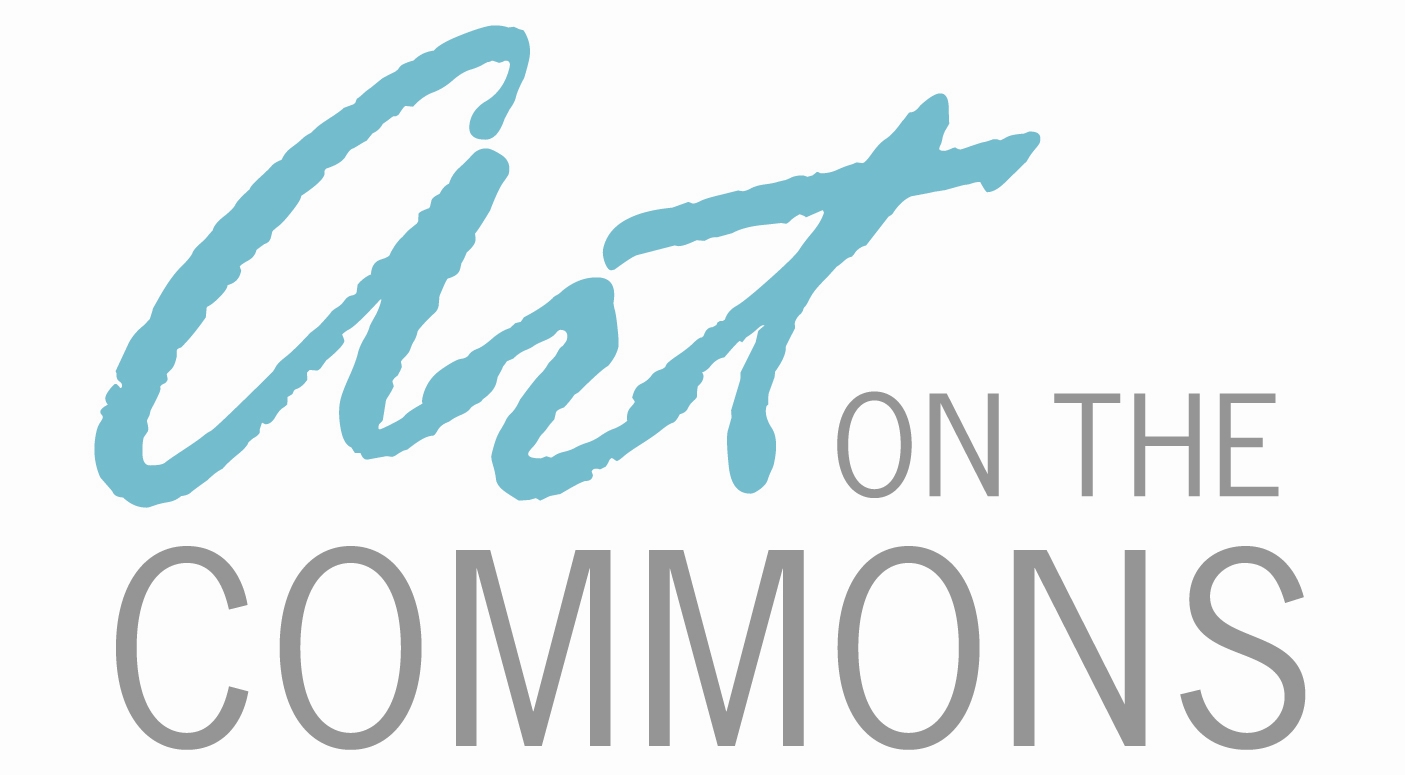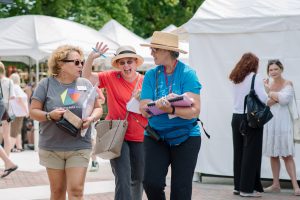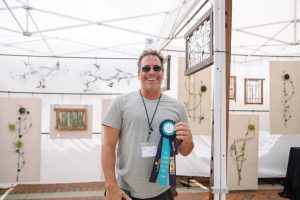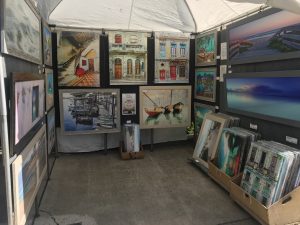 Congratulations to our 2020 People's Choice Award Winners!
Matt Breunig - Jewelry
Kathy Oda - Glass
Jamie Prell Morath - Mixed Media

Our 2020 event featured several videos daily, including Kaleidoscope Art Projects with Brooke, artist demos, music courtesy of Excursions with WYSO's Niki Dakota, live artist interviews and a live raku firing.
2020 Participating Artists
Victoria Alvarez, Jewelry
Chad Anderson, Sculpture
Stephanie Beiser, Ceramics
Doug Benedict, Sculpture
Ed Bladen, Wood
Dawna Boehmer, Painting
Amy Boulle, Ceramics
John Boyett, Glass
Melissa Bracken, Fibers and Leather
Susie Brand, Jewelry
David Brand and Sandra Picciano-Brand, Jewelry
Matt Breunig, Jewelry
Dan Cleary, Digital Art
Robert Coomer, Photography
Julie Cowan, Jewelry
Jessica Daman, Jewelry
Derek Dammann, Photography
Christine Davis, Ceramics
Karen Eberhardt, Ceramics
Terri Eilermann, Mixed Media
Jeni Engel-Conley, Jewelry
Alison Fawcett, Ceramics
Todd Feazell, Ceramics
Karl Feng, Painting
Wendy Franklin, Painting
Carol Gerlach, Mixed Media
John Gulyas, Jewelry
Ron Headings, Sculpture
Gae Helton, Painting
Janeth Hemmerling, Jewelry
Mark Hilligoss, Wood
Valerie Jones, Fibers and Leather
Margaret Kastner, Jewelry
Benjamin Keffer, Works on Paper
Jeremy Keller, Ceramics
Jonathan Kesler, Ceramics
Corie Kline, Mixed Media
Steve Knowis, Wood
James Kramer, Photography
Kate Lally, Ceramics
Robert Mahaffey, Wood
Diana Malas, Glass
John Malas, Wood
Diane Marksz, Jewelry
Mike and Debbie McGinnis, Wood
Amy McGraw, Ceramics
Jennifer Meeker, Ceramics
Gabrielle Nappo, Ceramics
Greg Neal, Ceramics
Kathy Oda, Glass
Amy Overman, Photography
Richard Overman, Ceramics
Andrew Paavola, Mixed Media
John Paglialunga, Mixed Media
Anne Parks, Painting
Jason Parsley, Ceramics
Don Poff, Sculpture
Daniel Powers, Photography
Bob Pozarski, Glass
Jamie Prell Morath, Mixed Media
Priya Rama, Painting
Yetunde Rodriguez, Fibers and Leather
Peggy Schuning, Mixed Media
Jess Sheldon, Photography
Sonja Sheriff, Jewelry
Jeffrey Smith, Photography
Jay Snively, Photography
Jill Staggs, Fibers and Leather
Tom Meehan Stahl, Wood
Sharon Stolzenberger, Painting
Amy Thompson, Mixed Media
Deborah Vivas, Jewelry
Chris Wakefield, Wood
John Weller, Photography
Nick Wenning, Ceramics
Michael West, Wood
Loretta Wikstrom, Mixed Media
Carrie Wild, Painting
Clinton Wood, Painting
David Wright, Wood
Thomas Yano, Sculpture
Melisa Zimmerman, Ceramics
Robyn Zindren, Fibers and Leather