11:00am - 3:00pm
Lincoln Park Civic Commons
675 Lincoln Park Blvd., Kettering, OH 45429
---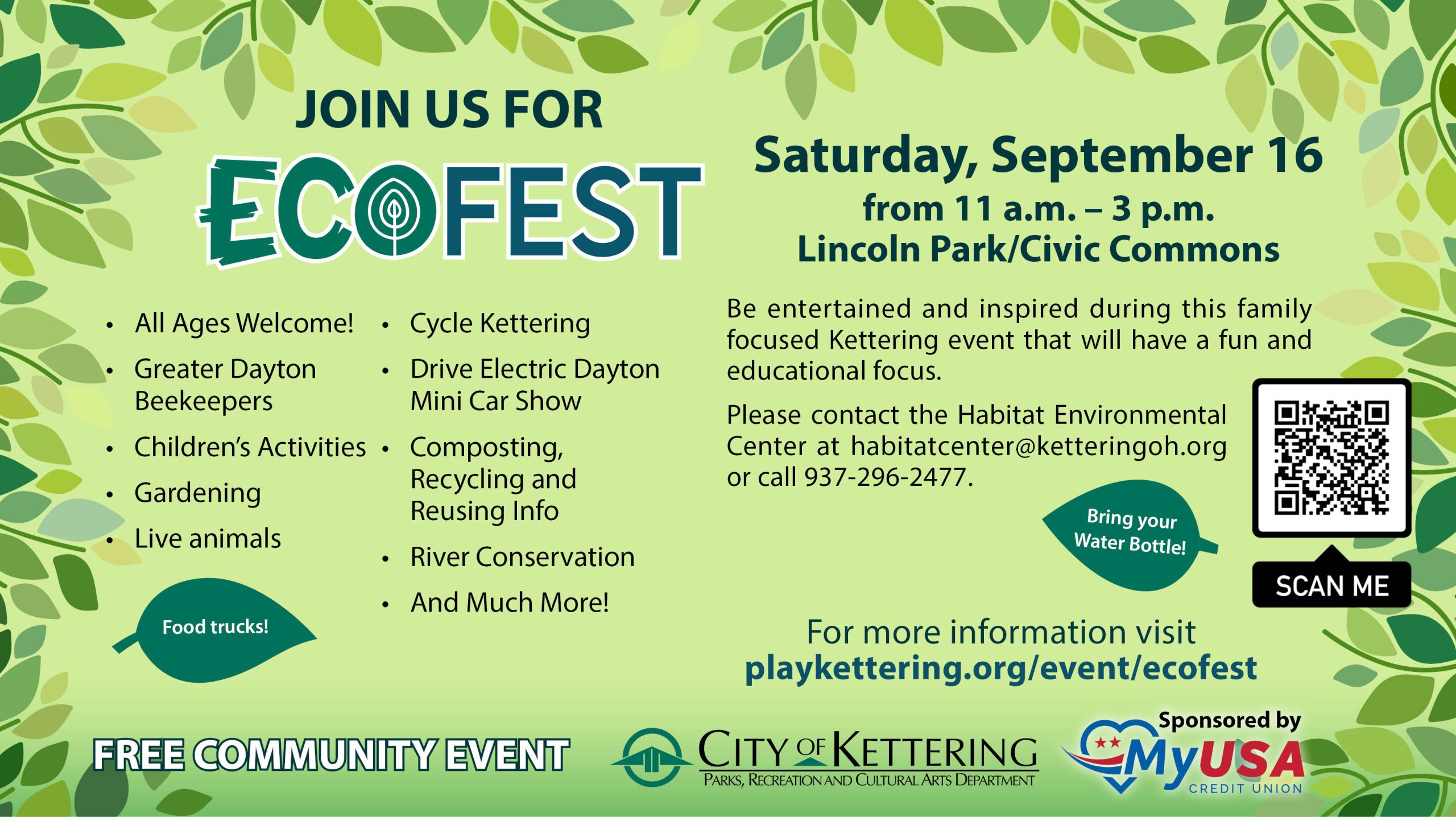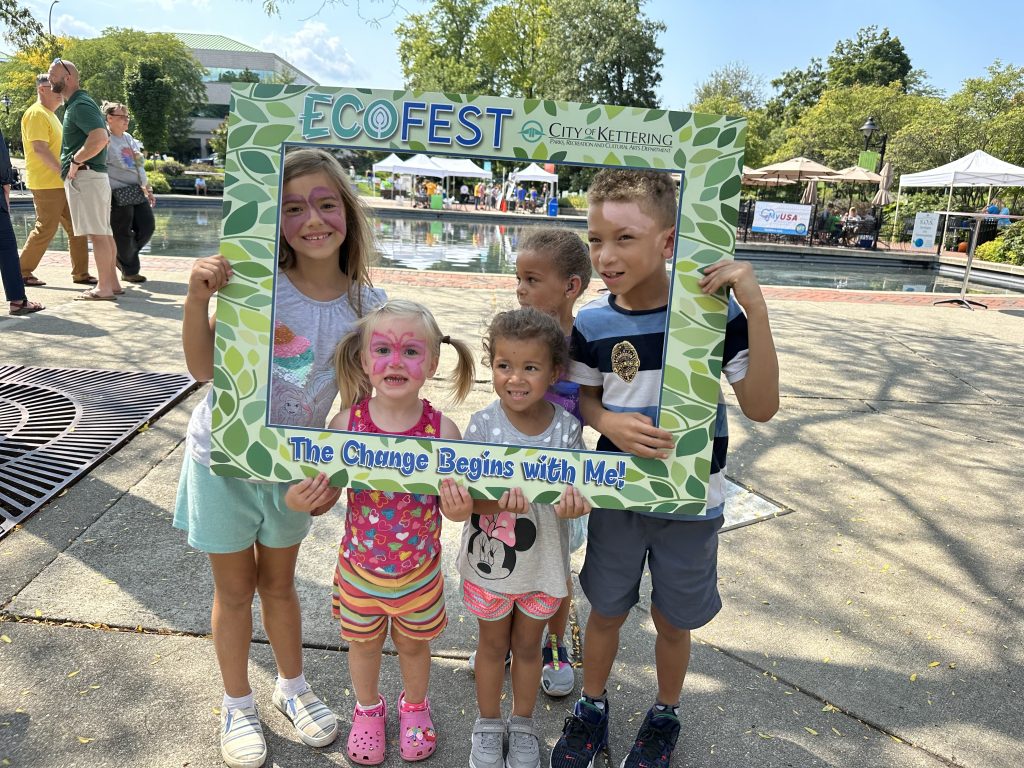 Please join us for EcoFEST 2023 as we provide fun and family oriented education focused on helping the planet. We are planning for this year's event and hope to include you in the mix of organizations, groups and individuals who will be participating. We will once again be at Lincoln Park/Civic Commons and will be on Fraze's event schedule.
Areas of interest include but are not limited to:
• Beekeepers and Honey
• Children's Activities
• Pollinator information
• Bicycle Information
• Renewable Energy
• Wetland and River Conservation
• Recycling and Composting
• Animal Conservation
• All Things Gardening
We are currently seeking groups and individuals who would like to participate in this event.
Please contact the Habitat Environmental Center at habitatcenter@ketteringoh.org or call 937-296-2477 for more information.