---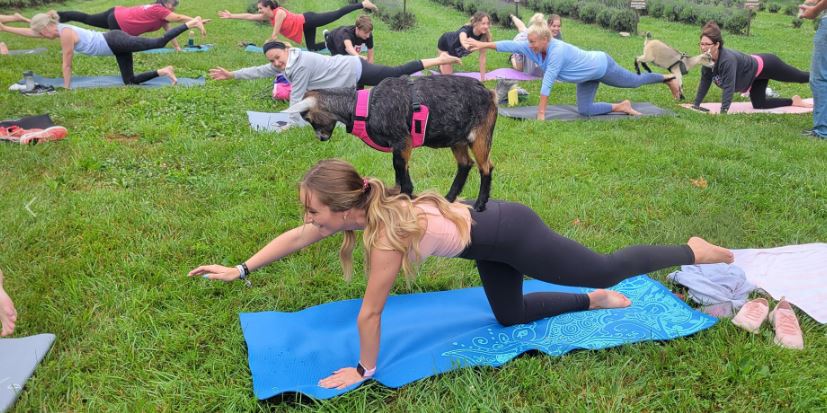 Indian Riffle Pond
Goat Yoga by the pond
Tuesday, September 26 at 7 p.m.
Enjoy a relaxing evening by the pond with some Goat Yoga! These goats will have you laughing, smiling and not so intimidated by yoga when they're done with you.
Join us for this hour long session of beginner level yoga poses with goats assisting every step of the way.
Bring your yoga mat or towel/blanket.