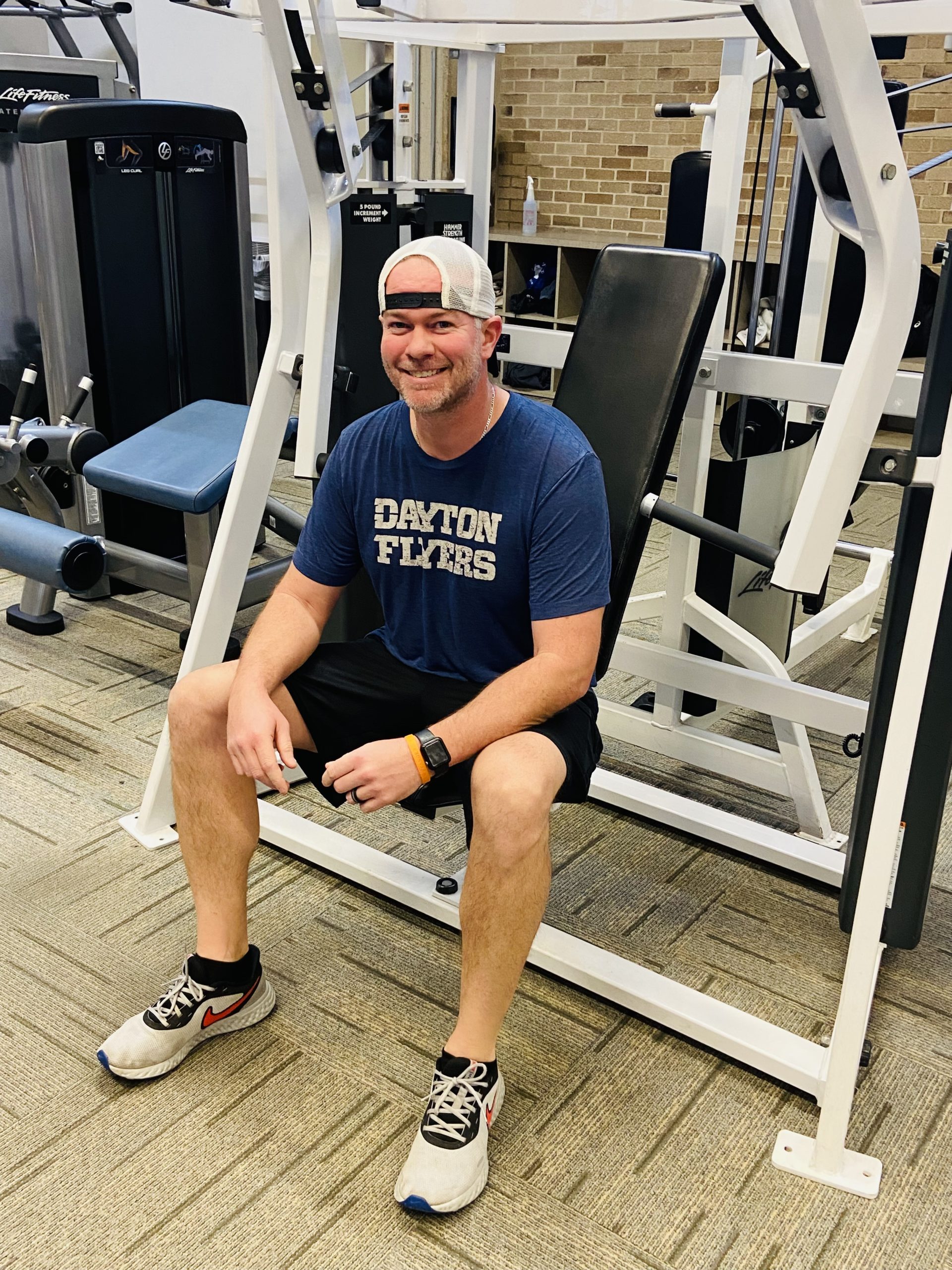 Happy Friday! Today's featured fitness patron, Dave Waddell, has been working out with us since 2009! He enjoys the friendly atmosphere at the fitness center and playing basketball at the KRC.
Tell us about yourself and how long you have been a member of the Kettering Fitness and Wellness Center.
I've lived in the Dayton area all of my life. I'm a huge sports fan who loves spending time with my wife and three kids. I started working out regularly at the Rec Center around 2009.
What personal obstacles have you overcome and how did our fitness facilities help you through?
I was starting to feel a little heavy, so I knew I needed to make a change. As the weight started to come off, it really motivated me to keep pushing myself. I love coming to this facility, and I'm very comfortable here. It's always a great place to work out and play basketball.
Do you have any personal health and fitness goals, won a competition, etc.?
My goals are to maintain my weight while continuing to build muscle.
Is there anything else you would like to add?
The staff is always welcoming with a smile. I've met a lot of great people here, and I look forward to meeting more in the future!