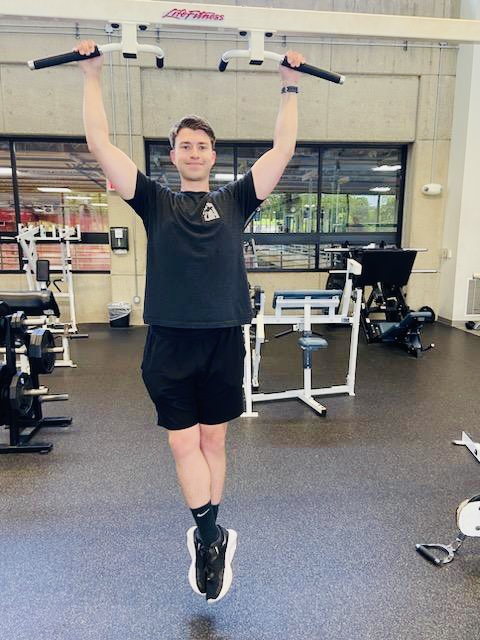 Happy Friday! Today's featured fitness patron is Josh Vagedes, who is currently training to become a rescue swimmer for the U.S. Coast Guard. Workouts at the KRC have been an integral part of Josh's training, and he's enjoyed making lifelong friends, too. Good luck as you prepare to leave for the Coast Guard and thank you for your service, Josh!
Tell us about yourself and how long you have been a member of the Kettering Recreation Complex.
I went to Carroll High School and Virginia Military Institute. During that time, I was involved in sports and always had a steady workout program.  Once I came home to pursue a career in the fire service, the Kettering Rec Center was the perfect place to continue to stay in shape and better myself every day. I've been coming here for about 3 years now.  I've made lifetime friends and have gotten to a level of fitness that would not be possible with the Rec.
Tell us about the little community that you have formed at the Kettering Fitness and Wellness Center. What makes it so special?
I've always had difficulty swimming and running, but with the facilities that the Rec Center offers, I have been able to achieve my goals. Now I consider myself a pretty strong swimmer, and I've started to like running.
What motivates you to come to the fitness center every day?
My goals right now are centered on training to become a rescue swimmer for the U.S. Coast Guard.  With the equipment offered at the Rec, I've been able to reach the level of fitness needed. I also continue to get more prepared week by week.
Is there anything else you would like to add?
I leave for the Coast Guard on July 11 to continue my training and hopefully make the cut for the rescue swimming program. I wouldn't be at the place I am today without the staff and my friends from the Rec Center.