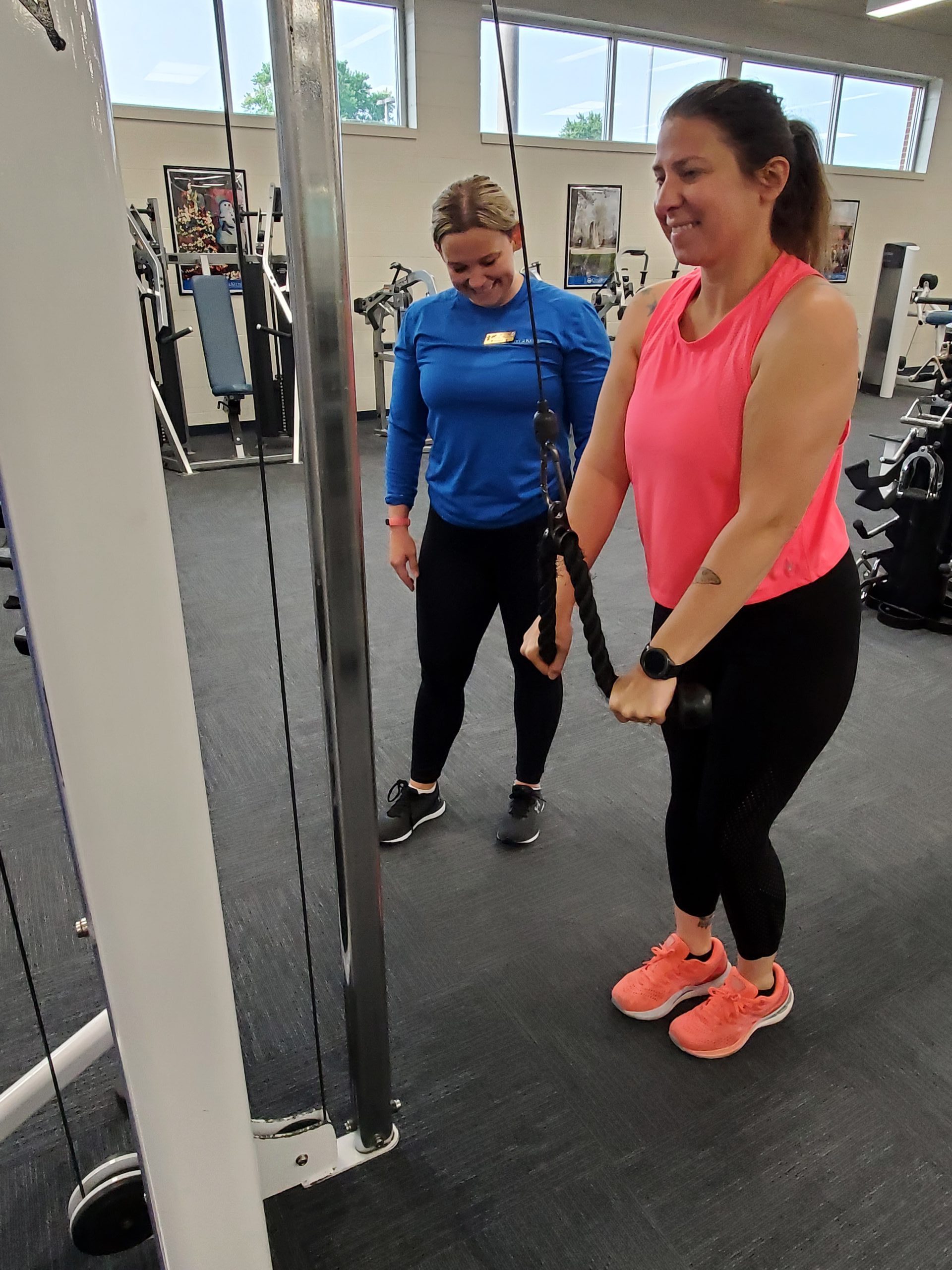 Happy Friday! Today, we're featuring fitness patron, Julie Clark, who serves as a job coach at Fairmont High School in addition to owning her own jewelry business. She works out with personal trainer Hannah and has lost 20 pounds since 2022, as well as gaining more strength. Way to go, Julie!
Tell us about yourself and how long you have been a member of the Kettering Fitness and Wellness Center.
I am married with two boys in high school. I have my own jewelry business. I am a job coach at Fairmont High School and have been a member of KFWC since March of 2023.
What personal obstacles have you overcome and how did our fitness facilities help you through?
Motivating myself to come to the gym and staying with healthy eating habits. I also have a fear of failing on my own without my personal trainer.
Do you have any personal health and fitness goals, won a competition, etc.?
I have already lost 20 pounds since 2022, but I would like to lose another 5 to 10 pounds. I have gained so much strength and have noticed the most change when I began personal training with Hannah in March.
Is there anything else you would like to add?
I couldn't have gotten here without the help of my trainer, Hannah, and my friend, Carolyn, to journey alongside me.