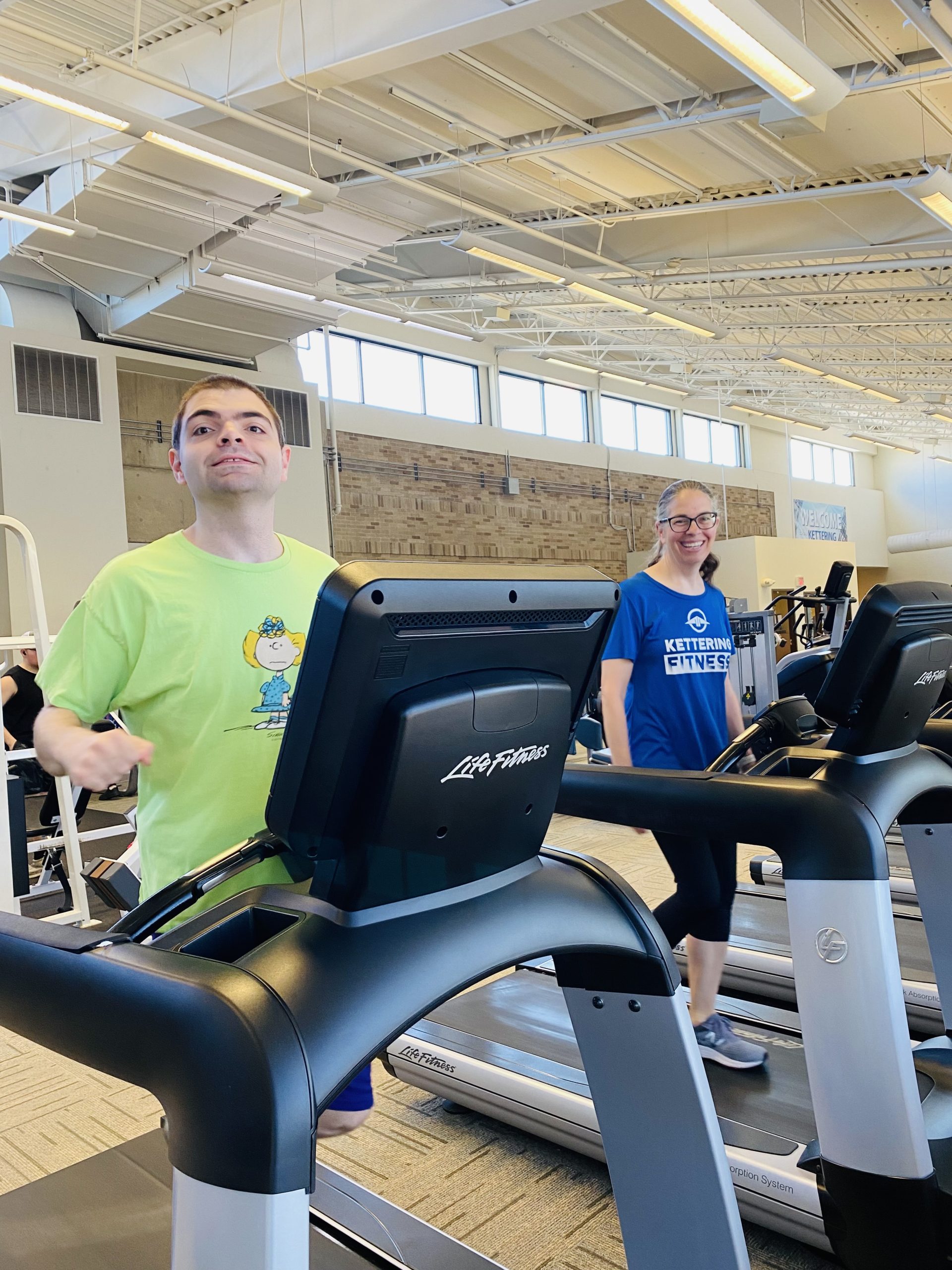 Happy Friday! Today's featured fitness patrons are mother-son duo Rachel and Mark Militello, who have been working out at the Kettering Recreation Complex together for almost seven years. Mark and Rachel also love to swim at Adventure Reef Water Park when they're not working out in the fitness center! We're so happy to have you both as fitness members, Mark and Rachel!
Tell us about yourself and how long you have been a member of the Kettering Recreation Complex.
Mark and I live in Bellbrook. Mark has autism and works part time doing laundry at a hotel. I am stay-at-home mom who spends most of my time attempting to keep up with Mark. We have both been members of the KRC since September 2016.
What personal obstacles have you overcome and how did our fitness facilities help you through?
Mark has always been an obsessive carousel enthusiast, but his weight was beginning to put him above the weight limit for many carousels. We made a plan to start shrinking. We started with water aerobics and added the fitness center a few months later. He eventually lost 95 lbs! At some point, I wasn't just doing it to help Mark, but started working on myself, too.
Do you have any personal health and fitness goals, won a competition, etc.?
The goal for Mark is to stay fit, so he can continue to do the things he loves. My goal is it to be as healthy as I can, so I can continue to keep up with him. I hope to still be going down the water slides at Adventure Reef Water Park when I'm 100 years old, but not the yellow slide… it's too scary for me.
Is there anything else you would like to add?
The thing that surprised us the most was how much we ended up loving the KRC. Mark is so happy swimming in the pool or galloping on the treadmill that he makes it a joy to exercise. It's such a privilege to use the wonderful equipment and facilities while enjoying the sense of community and kindness of everyone there.