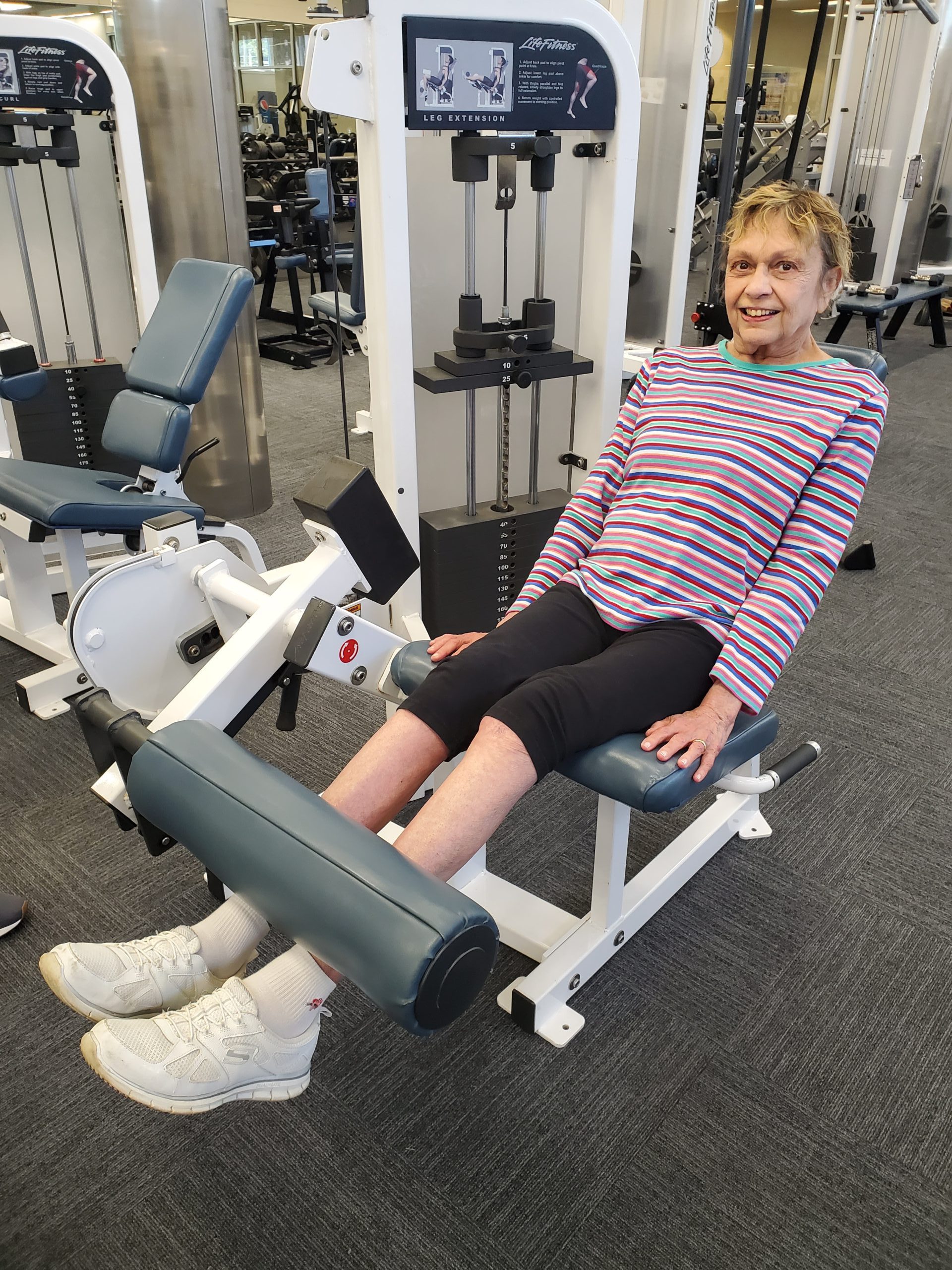 Happy Friday! This week's featured fitness patron is Marybeth Rutledge, who works out at both the Kettering Recreation Complex and Kettering Fitness & Wellness Center with the goal of staying fit, managing joint issues due to arthritis and keeping personal trainer Ben from getting an ego. Congratulations on all your wellness progress, Marybeth!
Tell us about yourself and how long you've been a member of the Kettering Fitness & Wellness Center.
Probably six years, first to make exercise a reality. Before COVID, Ben Parsons trained me in fitness and arthritis joint issues. After COVID, I came back unable to walk without assistance and couldn't use the stairs due to muscle failure. With Ben, I now walk, use the stairs, and have reduced my arthritic joint issues.
What personal obstacles have you overcome and how did our fitness facilities help you through?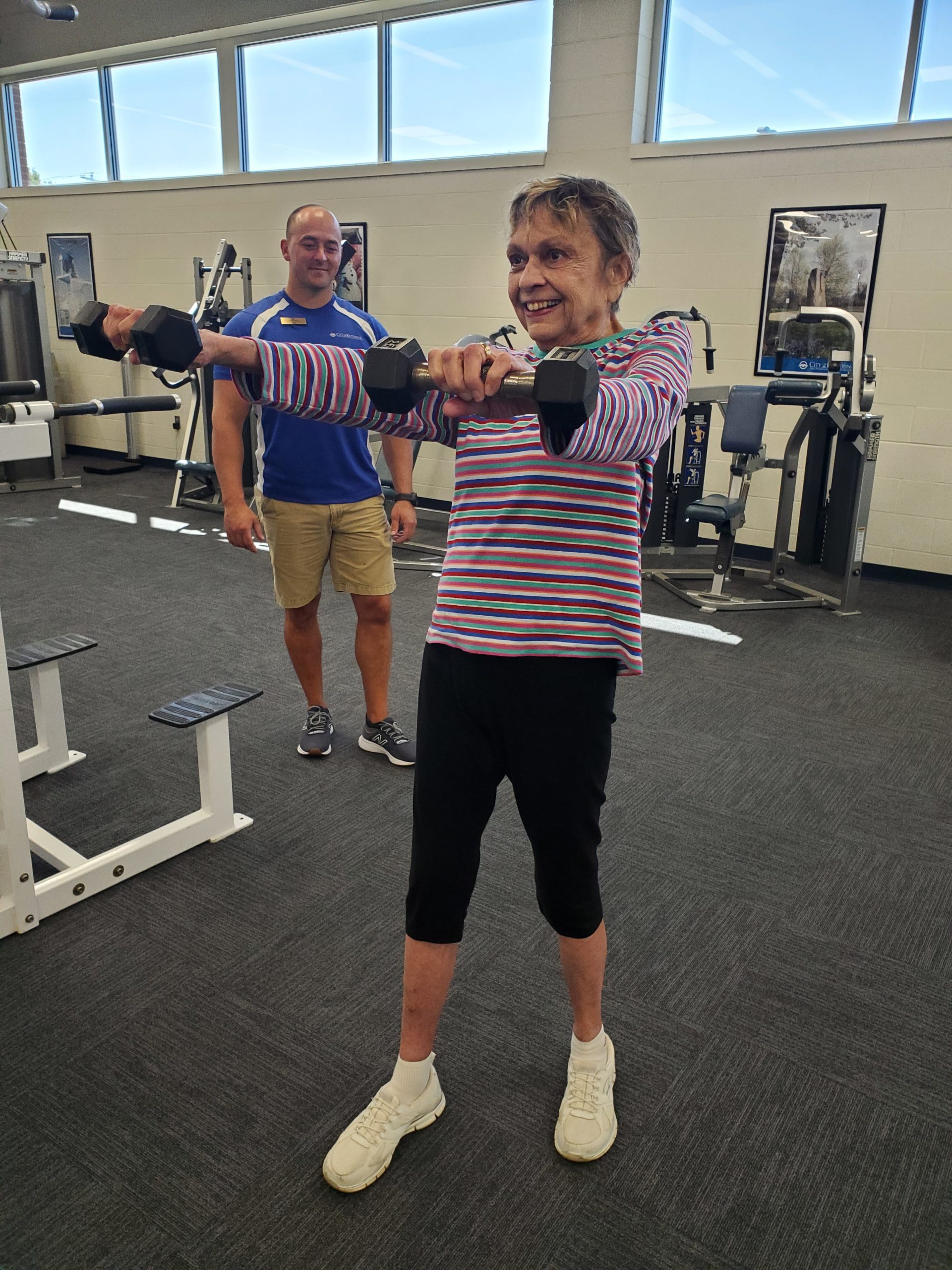 No replacement joints for me as Ben's training has relieved the pains without surgery unlike many in my age group (I'm 76). Everyone notices my recovery though. I also had physical therapy for almost a year – I don't need it now.
Do you have any personal health and fitness goals, won a competition, etc..?
My goal is to stay fit, keep moving & have fun – all that is achievable training with Ben. Not too much, not too little of the above and that's why I return for training at both facilities. Fitness, mobility & fun!
Is there anything else you would like to add?
Having fun in exercise is key – the staff at both KRC & KFWC are terrific and create a really enjoyable atmosphere, especially Pete Huffman at KFWC – always in good humor. I never feel like I am treated like an elderly [person], only young at heart. I'm grateful to Ben, but don't tell him. He'll get an ego problem 🙂