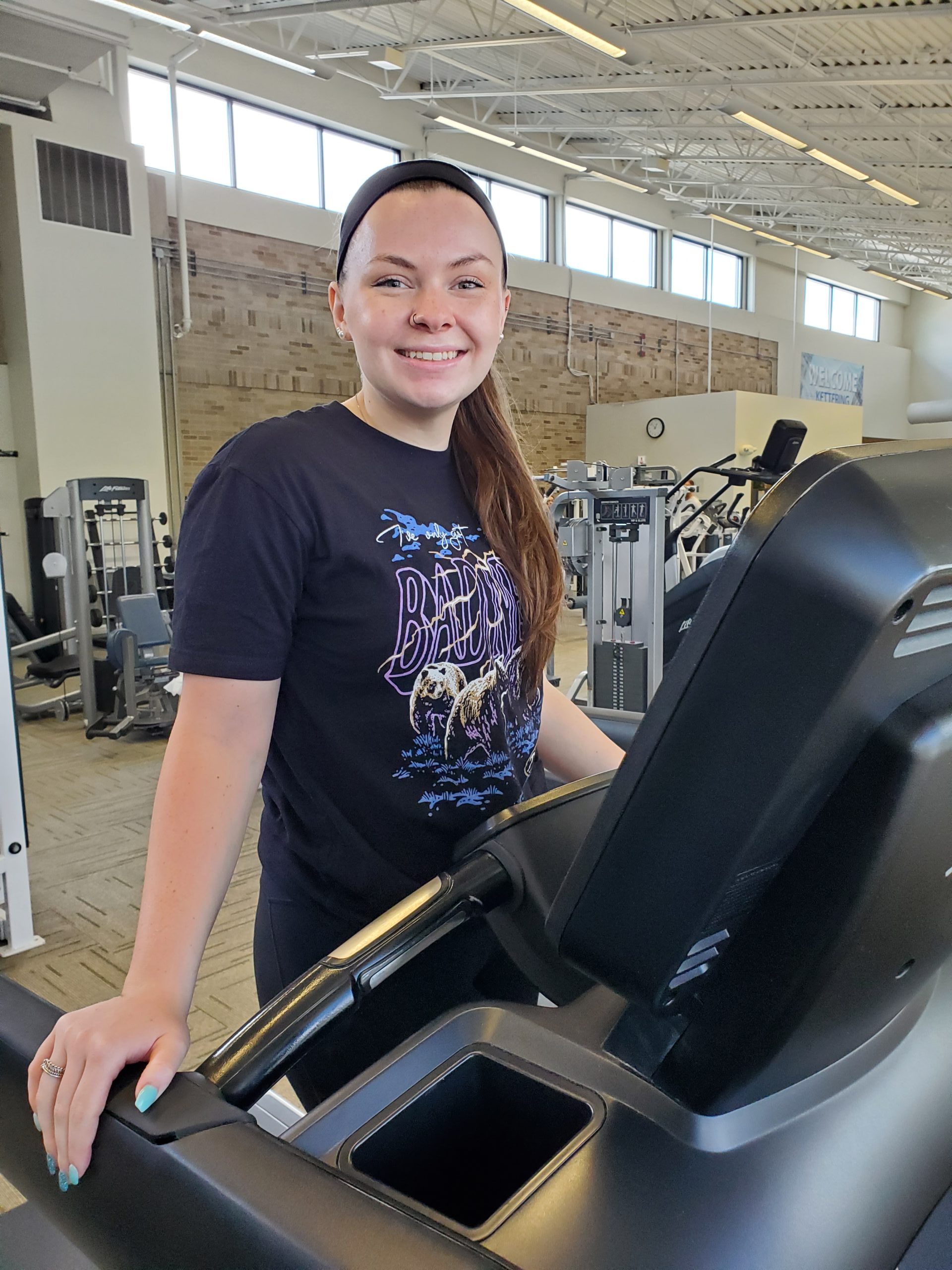 Happy Friday! Today's featured fitness patron is Mindy Miles. Starting in 2021, Mindy committed to attending the KRC regularly and gained a love for the gym. The convenience and accessibility as well as the comfortable, community feel of the Kettering Recreation Center has allowed Mindy to reach her personal goal of prioritizing health and fitness in her life. Congrats on all you've achieved through your handwork and dedication, Mindy!
Tell Us About Yourself and How Long You Have Been a Member of the Kettering Recreation Complex?
I have grown up here in Kettering, Ohio where my family used many of the programs like pre-school education, basketball, swimming and skating. I graduated from Fairmont High School and stayed close to home by attending Wright State University getting my bachelor's degree in business marketing, which I completed last spring in 2022. You could say, I have been a member of the Kettering Recreation fitness facilities on and off since I was eight years old. Early in 2021, I set a goal of going to the gym every day for a month and gained a love for the gym. I have been attending regularly ever since.
What personal obstacles have you overcome and how did our fitness facilities help you through?
From an early age, I went through phases where I would go to the gym very regularly and start to fall in love with it, but due to the stresses of school, and life, something would always happen causing me to lose my motivation and stop attending regularly. When I started to come more regularly it was important to me that this became a habit, rather than a phase. The convenience and accessibility of the Kettering Recreation facilities allows me to maintain my love for the gym. It has become an integral part of my life. Also, because of the strong community of people who work and attend the rec. I have met people who held me accountable and, who made me want to go to the gym every day.
Do you have any personal health and fitness goals, won a competition, etc..?
As of right now, my main goal is to just show up every day and try my best. Having the motivation to get in the gym every day can be hard enough sometimes. Making sure that I make the gym a priority is, and will always be, a personal health and fitness goal.
Is there anything else you would like to add for the highlight story?
I would highly recommend the Kettering Recreation facilities to anyone who is thinking about starting their fitness journey. I have attended a few other gyms in the area and have found that the rec offers the total package. It is a great place to get started in a comfortable and judgement free zone. It offers so many different options for what you can do to be active that is makes it easy.