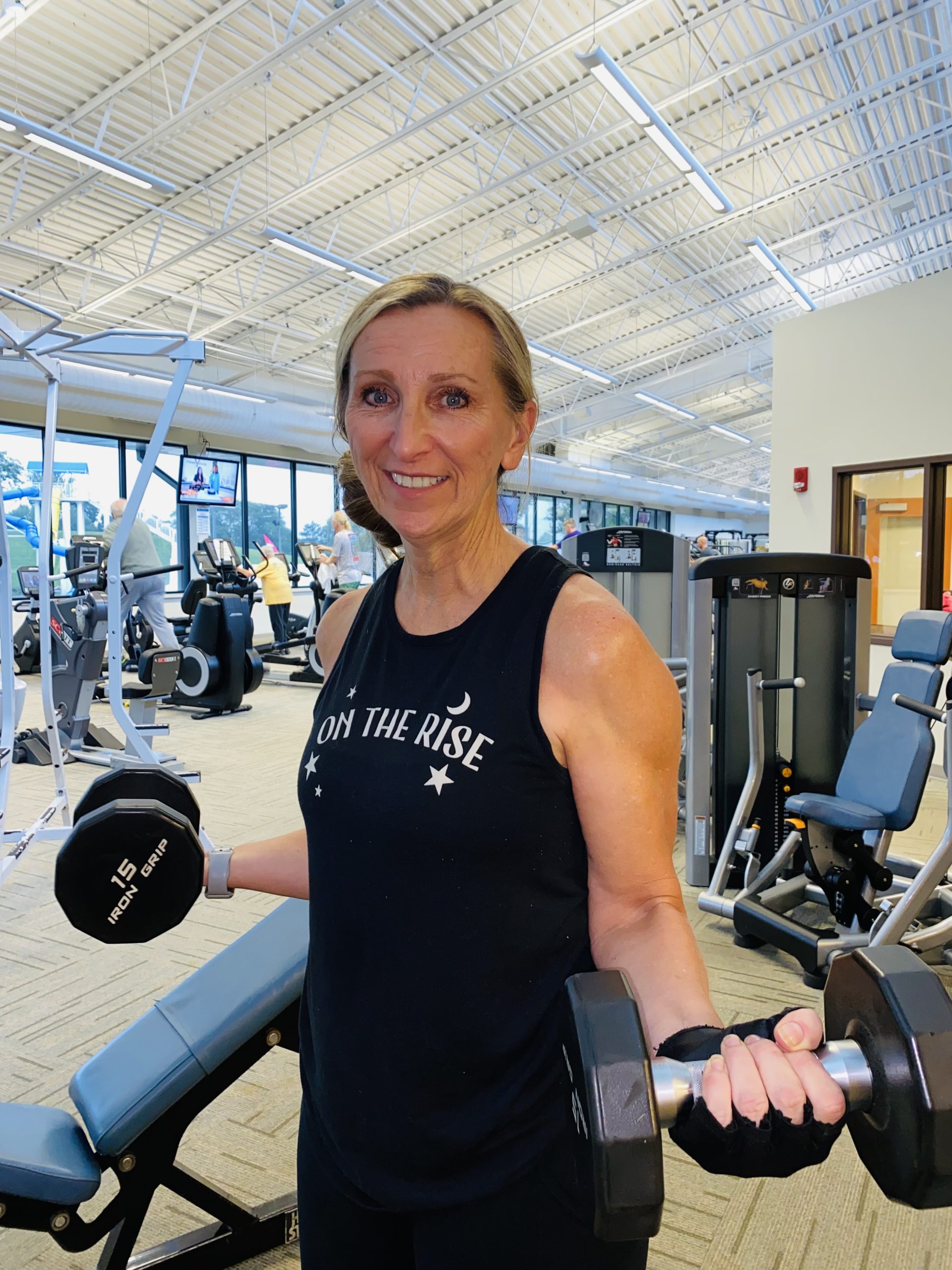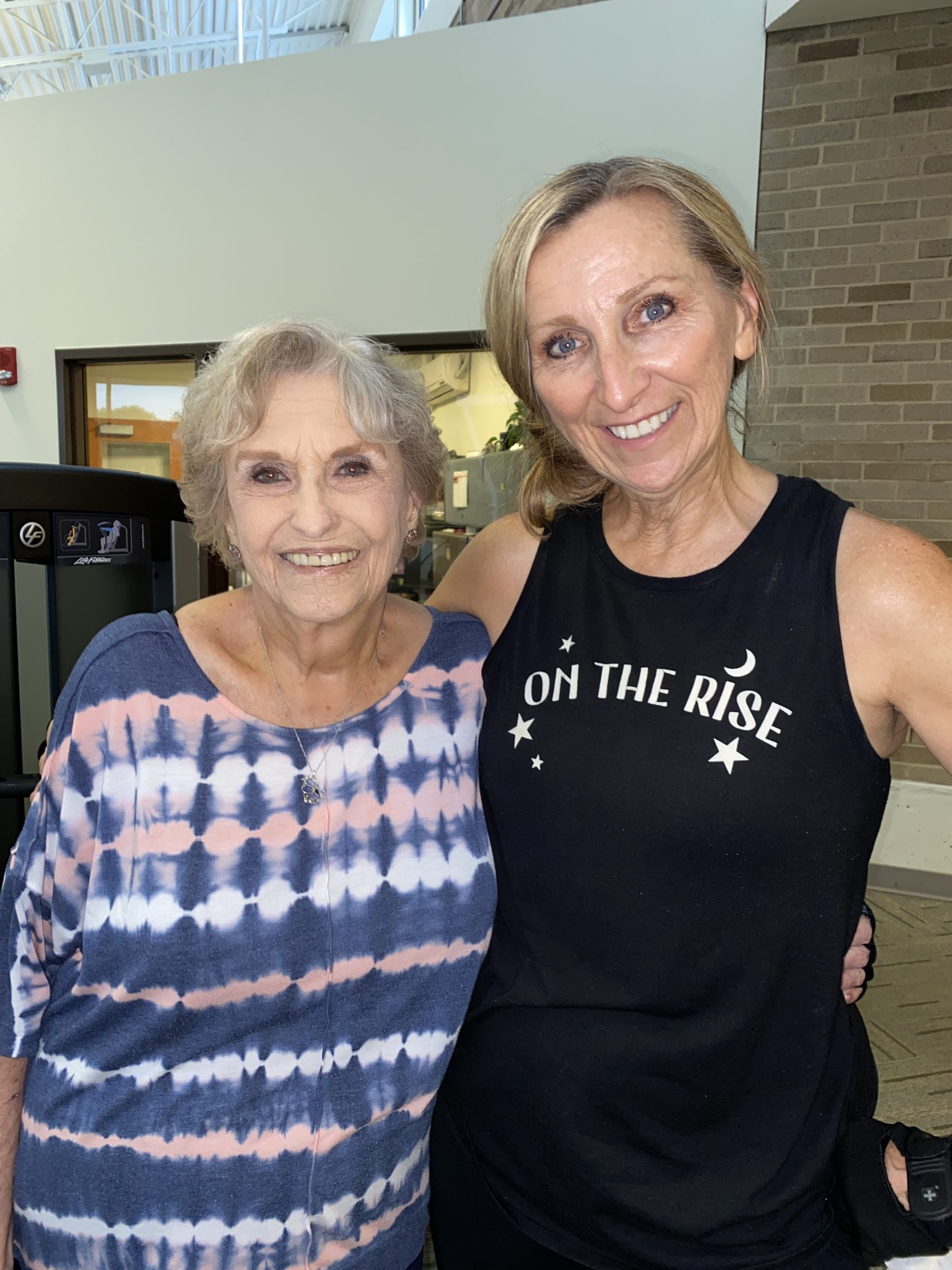 It's Friday, and that means we're highlighting another one of our wonderful fitness members! Meet fitness patron Molly Hofacker, who works out at the KRC with the goal of staying healthy and exercising daily. Congrats on all your progress towards your wellness goals, Molly!
Tell us about yourself and how long you've been a member of the Kettering Fitness & Wellness Center.
I am a 1982 graduate of Fairmont East High School and work for Bellbrook schools in their pre-school program. I am married (28 years to Mick) and the mother of five girls, Alex (27), Madi (25), Cassi (22), plus twins Kelsi and Kali (19). Through all of my pregnancies, I continued to work out on a regular basis. Having twins growing inside of me was more of a challenge, but I was able to adapt.
Do you have any personal health and fitness goals, won a competition, etc.?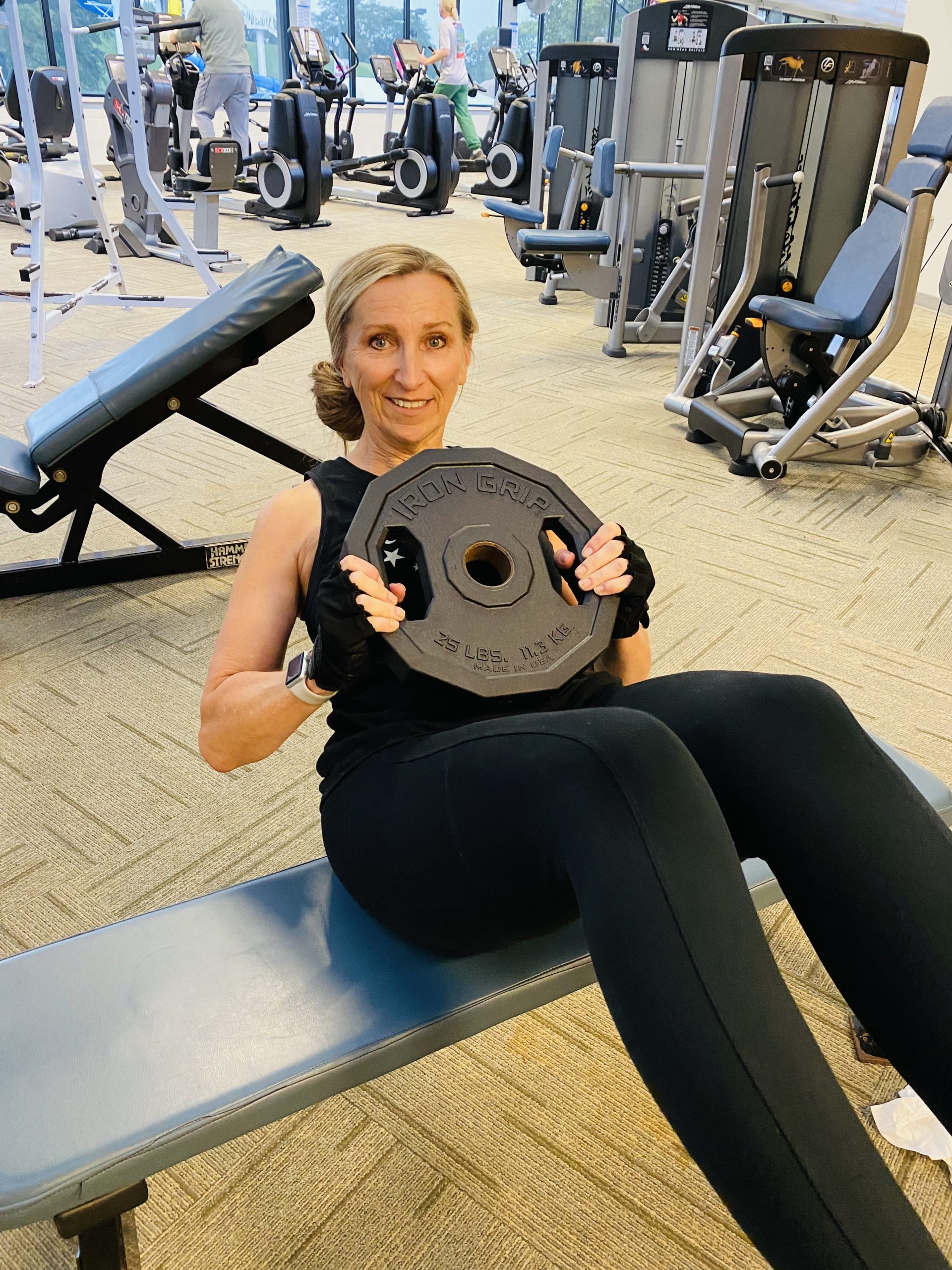 I have been a member at Kettering Rec Center for about 18 years. All five of my girls have started their fitness training at the Rec. My personal health goal is to continue the path that I have chosen to eat right and exercise daily. I enjoy the positive atmosphere of the Rec and have made many friends during my time there. My husband always teases that I probably do more talking than working out when we run into a workout buddy, but they always back me up that I am in there working hard!
What personal obstacles have you overcome and how did our fitness facilities help you through?
A big obstacle in my life was when I developed a vertigo condition that caused me to have balance issues. I reached a point where at times it felt like someone pulled a rug out from underneath me, and I would fall for no good reason. I went through numerous treatments and medical procedures and eventually was able to recover. Through the treatment process, I was able to continue working out at the Kettering Rec Center on a regular basis because I had confidence in the staff and good friends I had developed there to assist me if needed. I feel that being able to continue a regular fitness program was a big part of me being able to retrain my brain and literally develop a new sense of balance.
Is there anything else you would like to add?
I am a positive, motivating person who is always willing to help. A big part of me is giving back to help animals in need. I volunteer regularly at the Greene County Animal Shelter on Sunday afternoons. We get all the dogs out to run and attempt to get them ready for adoption. I also volunteer at the animal rescue organization HALO (Helping Animals Lost and Orphaned). We currently have five dogs of our own, three of which came from HALO. I call myself a "foster failure" because we fostered four puppies from HALO and ended up keeping two of them. It was just too hard to give up the two that got adopted!