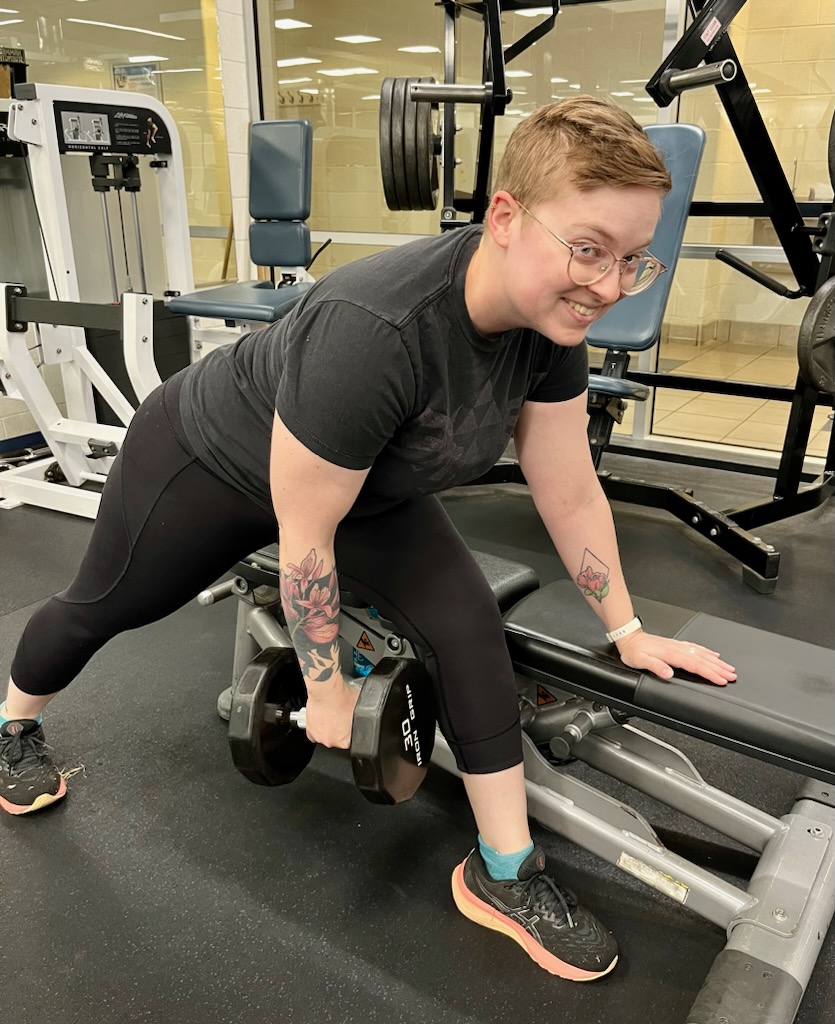 Happy Friday! Today's featured fitness patron is Rachel Reed, who has been using her workouts to build up strength and reach her goal of returning to the practice of martial arts after surgery. Congratulations on all your progress, Rachel – we're cheering for you!
Tell us about yourself and how long you have been a member of the Kettering Fitness and Wellness Center.
I've been with KFWC for just about a year now! I'm a Dayton native living in the downtown area. I went to UD for Engineering, and my fitness journey really kicked off when I joined some of the extracurricular clubs on campus. Martial arts really introduced me to the world of fitness, and I picked KFWC because the facilities would allow me to get back into it.
What personal obstacles have you overcome and how did our fitness facilities help you through?
I spent several of the past few years working through chronic back issues. I was unable to lift weights, do martial arts, or even walk much. My membership at KFWC was the first time I had been back to the gym after surgery and recovery. I needed a place that would allow me to slowly rebuild strength without getting discouraged. KFWC was the perfect place to do that.
Do you have any personal health and fitness goals, won a competition, etc.?
My goal is to ultimately return to martial arts. In order to do that, I'll need to rebuild muscle, work on cardio, and improve my flexibility. I know it will be a long journey, and I may never fully return to my previous skill level, but I'm very thankful to be able to better myself physically after such a long and tenuous illness.
Is there anything else you would like to add?
One thing that I love about KFWC is how many women hang out in the weights section of the gym. Strength training is so important, and I've been in many other gyms where that is not the case. It's very common to face harassment as a woman in the weight room (something that I, myself, have experienced). I've never felt uncomfortable or anything other than perfectly accepted at KFWC. It's something I very much appreciate.