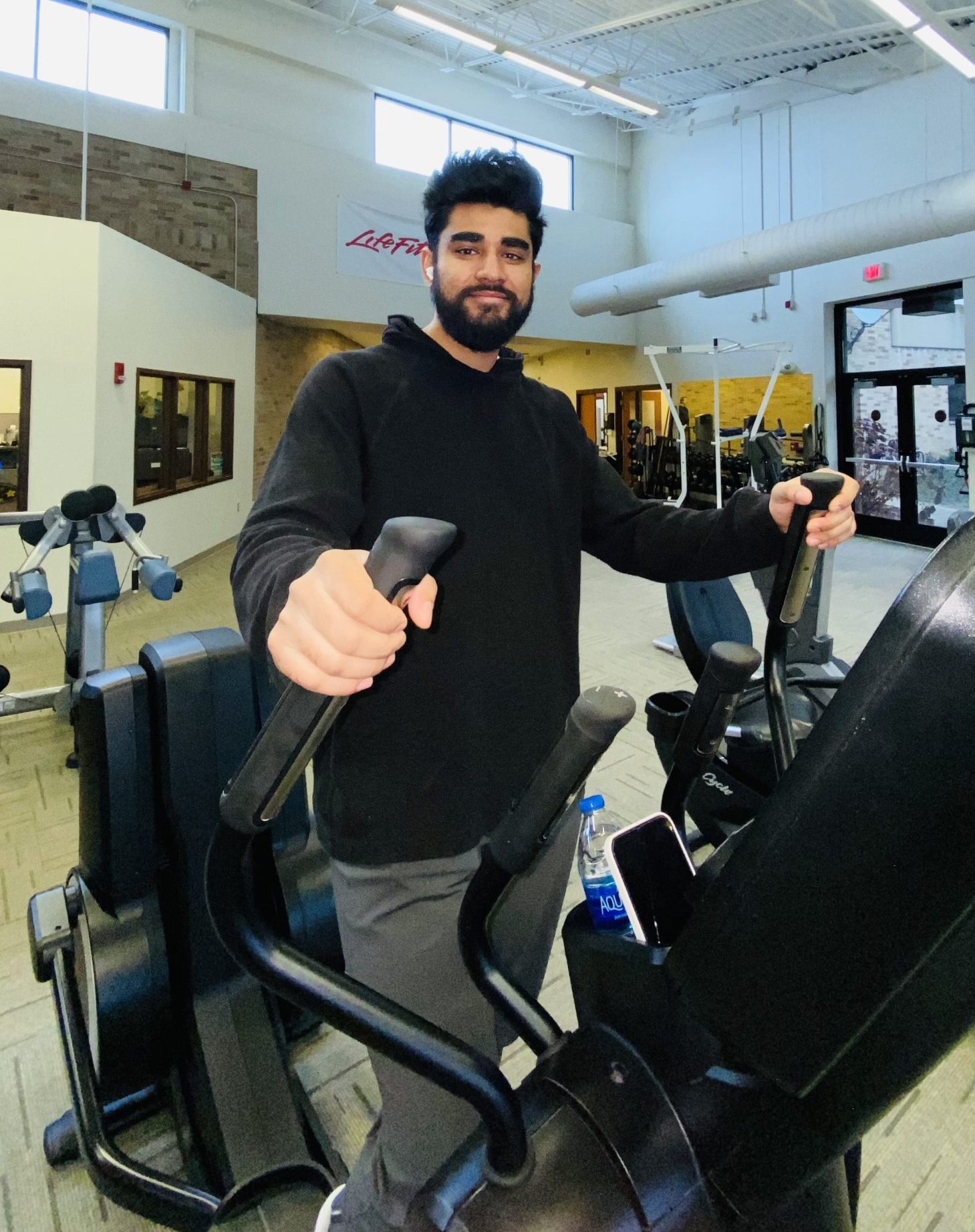 Happy Friday! Today's featured fitness patron is Raj Jagu, who returned to the fitness center after needing to take a few years off due to an injury. Raj sets fitness goals for himself, which enables him to stay consistent with his fitness routine.
Tell us about yourself and how long you've been a member of the Kettering Fitness and Wellness Center.
My name is Raj Jagu, and I am currently a senior at Wright State University studying finance. I have been a part of the Kettering community my entire life besides the two years I spent in boarding school in India. I would just like to say everyone in the Kettering community is so wholesome/nice and to see that extend to the fitness center is very welcoming. I feel very comfortable working out here and love how everyone interacts with one another.
What personal obstacles have you overcome and how did our fitness facilities help you through?
My biggest obstacle was tearing my rotator cuff and not being able to work out for 1 – 2 years. Physical therapy is important, otherwise you are just damaging your body more. My reasoning for getting back to myself after two years was college/relationship stress. Matter of fact, I lost 30 pounds and was considered underweight. With everything this facility offers: fitness room, track, swimming pool, sauna, steam room, etc., I can come every day and do the bare minimum. At the end of the day, anything or any little thing you do for yourself can improve mental health.
Do you have any personal health and fitness goals, won a competition, etc.?
I would love to get back to my high-school self. I could run for days, as well as never pull any muscles. Age is starting to show, and I've decided to finally take action. I just got to my last week of my 12-week program by staying consistent, and I'm excited to see what my next goal will be.
Is there anything else you would like to add?
I don't have dreams, I have goals, and it's important to know that to stay consistent.