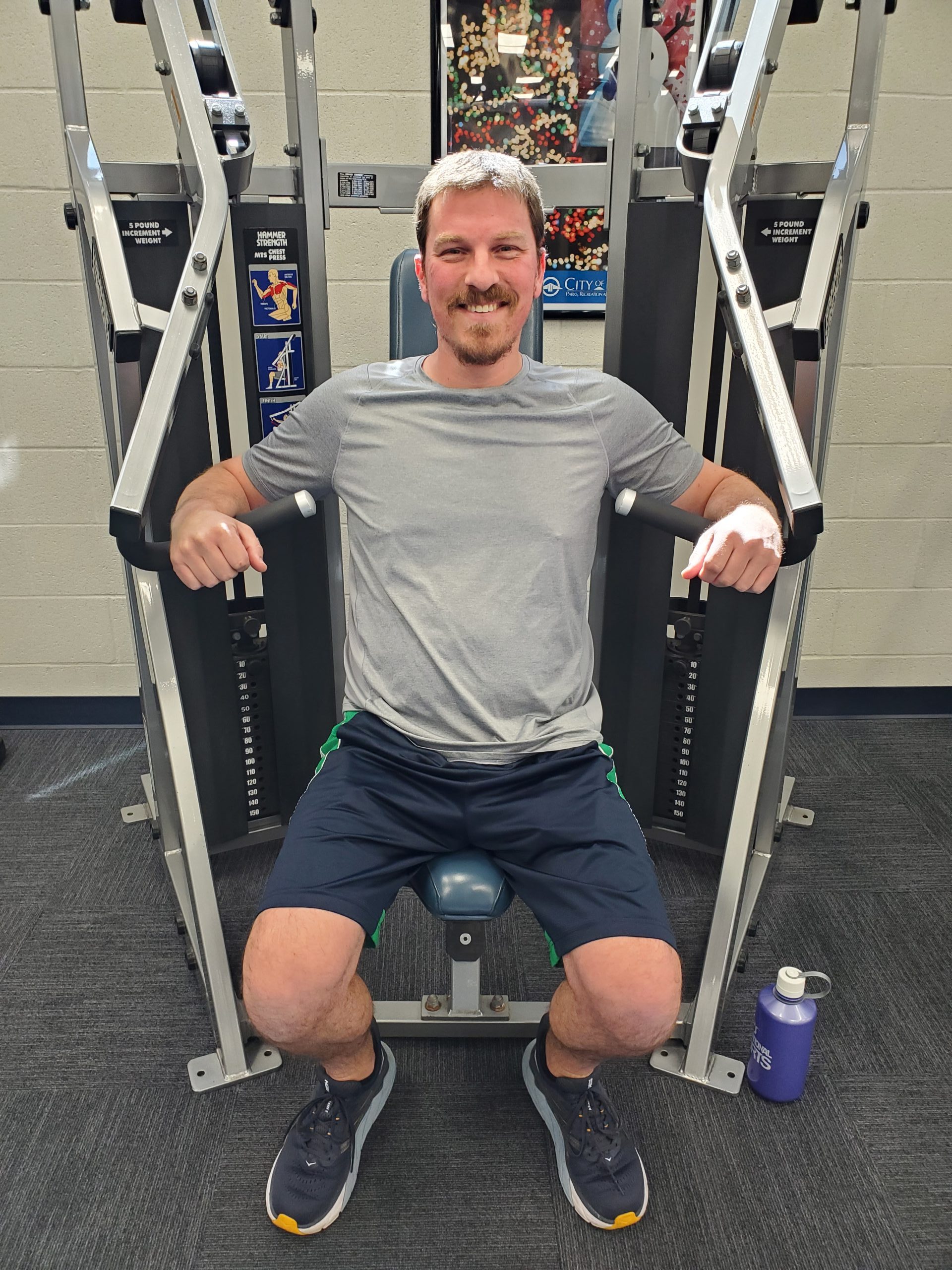 Happy Friday! This week's featured fitness patron is Shawn Lewallen, who works out at the KFWC. He credits the staff with helping him stay motivated and enjoy the fitness experience. Congrats on all your progress, Shawn!
Tell us about yourself and how long you have been a member of the Kettering Fitness and Wellness Center.
I am 43 going on 44 at the end of March.  I live in Kettering with my wife, two kids and our cat.  I work as a delivery driver for Sherwin-Williams.  I have been a member of KFWC for 8 months.
What personal obstacles have you overcome and how did our fitness facilities help you through?
I didn't face any real obstacles. My biggest problem was getting started and keeping the motivation to keep going. KFWC made it easy to get going. The staff is great, and the equipment is easy to use and provides a great workout.
Do you have any personal health and fitness goals, won a competition, etc.?
My goals are to lose weight and then maintain a healthy, long-lasting lifestyle.
Is there anything else you would like to add?
My wife is the reason I show up every day. She got me started. But now that I did, I like the results I've received, and the staff at KFWC make this a great experience.