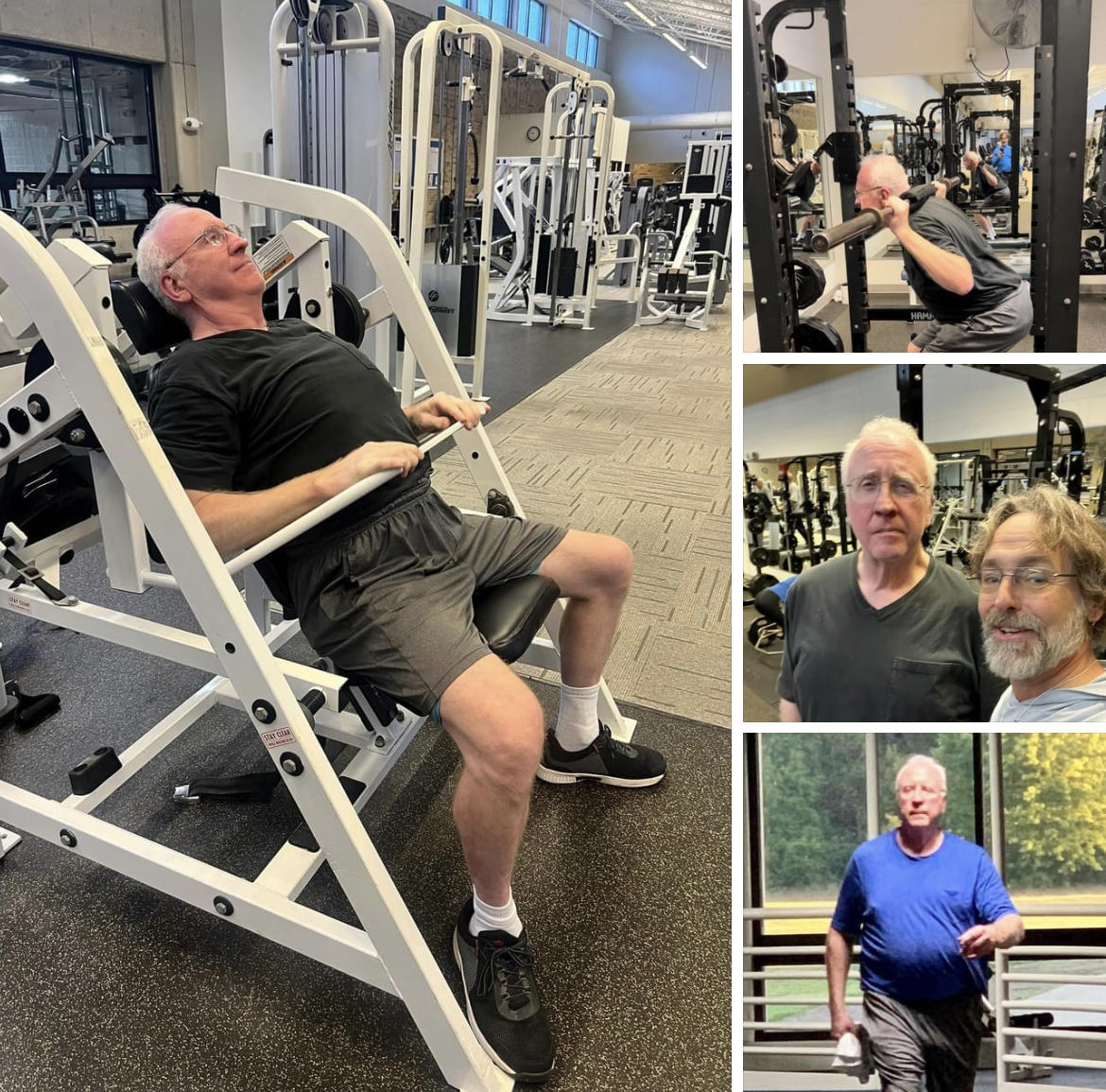 Happy first Friday of 2023! Do your new year's resolutions include fitness this year? If so, how are they going? It can be hard to get back into the swing of things after the holidays, plus start a brand-new fitness routine. If you need some inspiration to continue with your wellness plan, we've got it! Meet three of our fitness patrons, who have all achieved some seriously great success in leading healthier lives by working with our personal trainers.
Amber Cannata
Amber has been training with personal trainer Ben since March of 2022. She has since lost over 100 pounds! Her BMI has dropped significantly, and her muscle mass is increasing every day.
Way to go, Amber!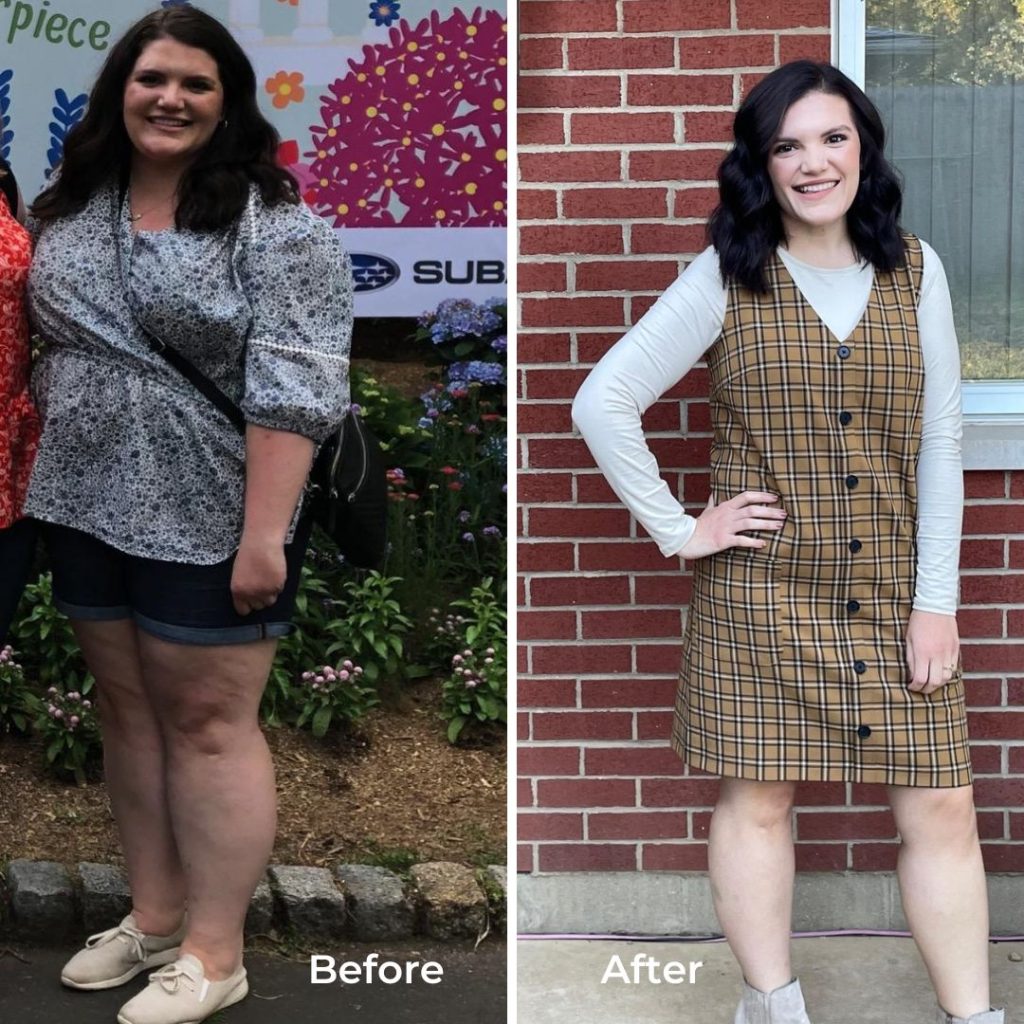 Kevin Lawler
"Hello, this is Kevin Lawler. I have had the good fortune of having Greg Jankowski recommended to me as a trainer by the staff of the Kettering Recreation Complex. I have found the facilities at KRC along with the skill and talent of Greg Jankowski an ideal combination for my return to health. I turn 62 this January. Greg gently started working with where I was. We focused on using my own body weight to build my internal muscular strength and balance.
My starting weight was 295-300 lbs. I am now close to 250lbs. Along with the fat loss, there has been significant gain in musculature. I am into clothes of a smaller size, I look and feel much better, my balance is better, I am more flexible, I can move without as much pain and with more energy. My back and shoulder do not hurt as often, and the arthritis I thought I had in my big toe joints have also been relieved. I can now play vigorously with my 8-year-old grandson. I am very grateful to Greg, KRC, and me for sticking it out!!! Come join us in your journey to a new you and vital health. "
Thanks for the kind words and congrats on your success, Kevin!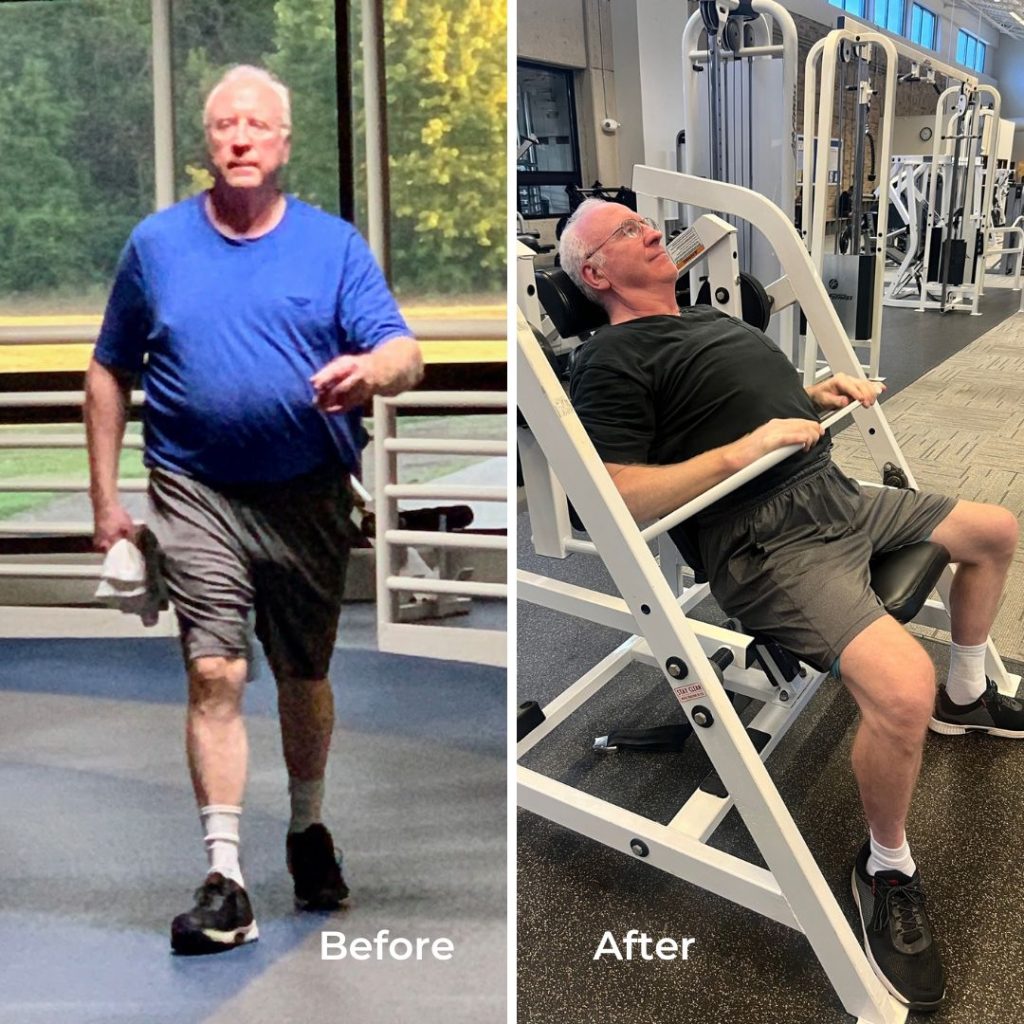 John Conley
"I had a fall in 2019 and fractured my tailbone.  This resulted in me gaining 50 lbs. Through working out with Thomas (trainer at KFWC), I have been able to lose all the weight and gain muscle, which has helped my back.
I have been married for 32 years and have 2 children, a son-in-law and two dogs.  I have lived in Kettering my whole life.  I started lifting weights when I was 19 and joined Kettering Rec  when I was 26 (in 1997)."
Congratulations on reaching your wellness goals, John!