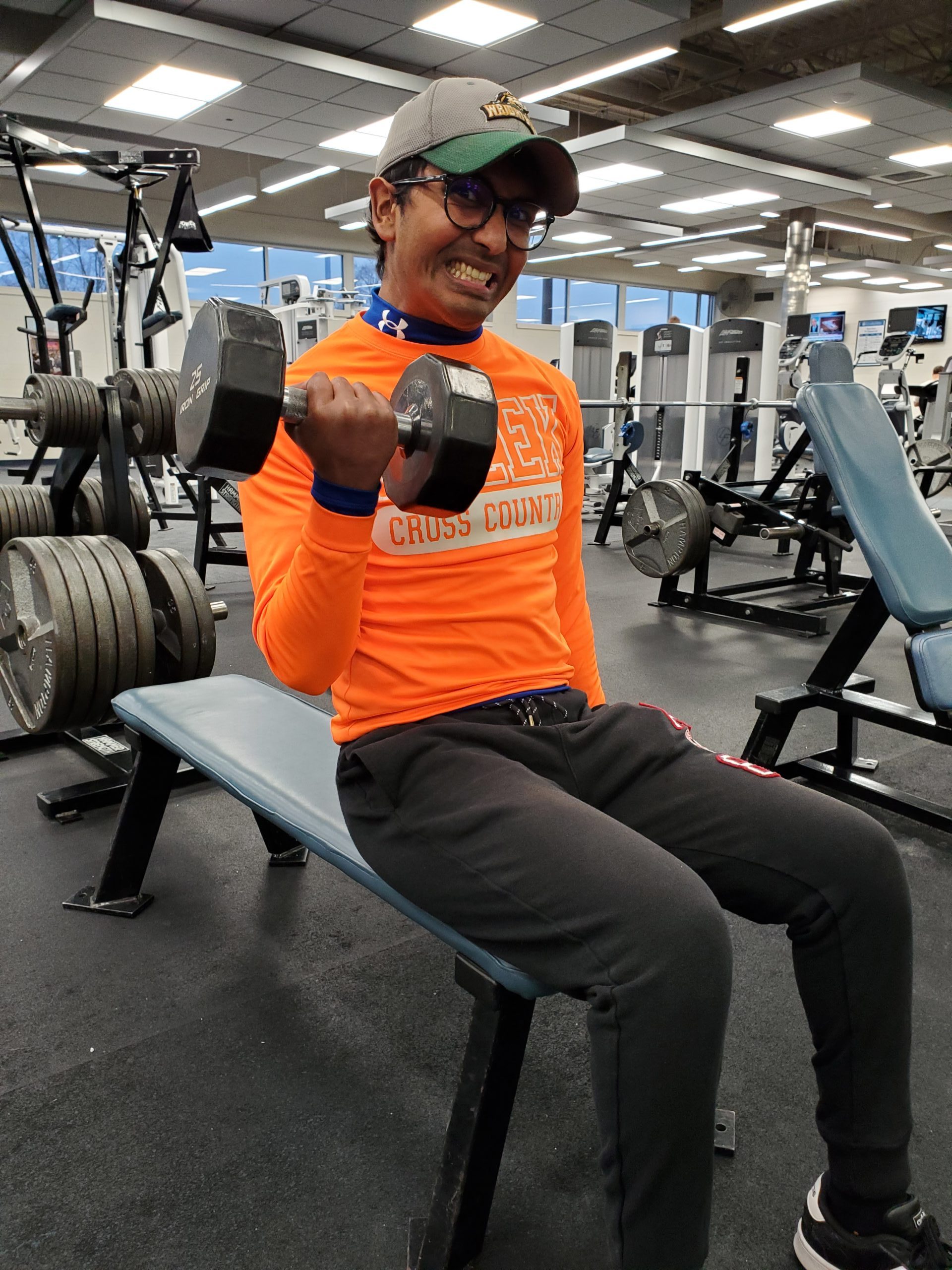 Happy Friday the Thirteenth! We're feeling lucky today as we head into a long weekend and shine the spotlight on another of our amazing fitness patrons. Virag Masekar loves the atmosphere at the KFWC, which has helped him overcome his shyness, as well as work toward his fitness goals of gaining strength and increasing his energy level.
Tell us about yourself and how long you have been a member of the Kettering Fitness and Wellness Center.
My name is Virag Masekar, and I am in my fifth year at Wright State studying Psychology Pre-Physical Therapy. I love to read and work out, as well as practice self-development to gradually become the best version of myself. I grew up swimming at the pool at Kettering Rec Center and have been using the facility for about 17 years altogether.
What personal obstacles have you overcome and how did our fitness facilities help you through?
A personal obstacle I have overcome is social anxiety and awkwardness. I am a shy introvert who has to retreat when my social battery gets drained, and working out at this facility helped me to be more open and comfortable with the other members here, to where I can converse about anything and yet still feel comfortable and open without being criticized.
Do you have any personal health and fitness goals, won a competition, etc.?
My personal health and fitness goals are to build muscle and not just develop physical strength, but also gain energy and strength to move throughout each day.
Is there anything else you would like to add?
Be sure to shock people regarding achieving your fitness goals and journey. Keep quiet about it until you have reached your goals.