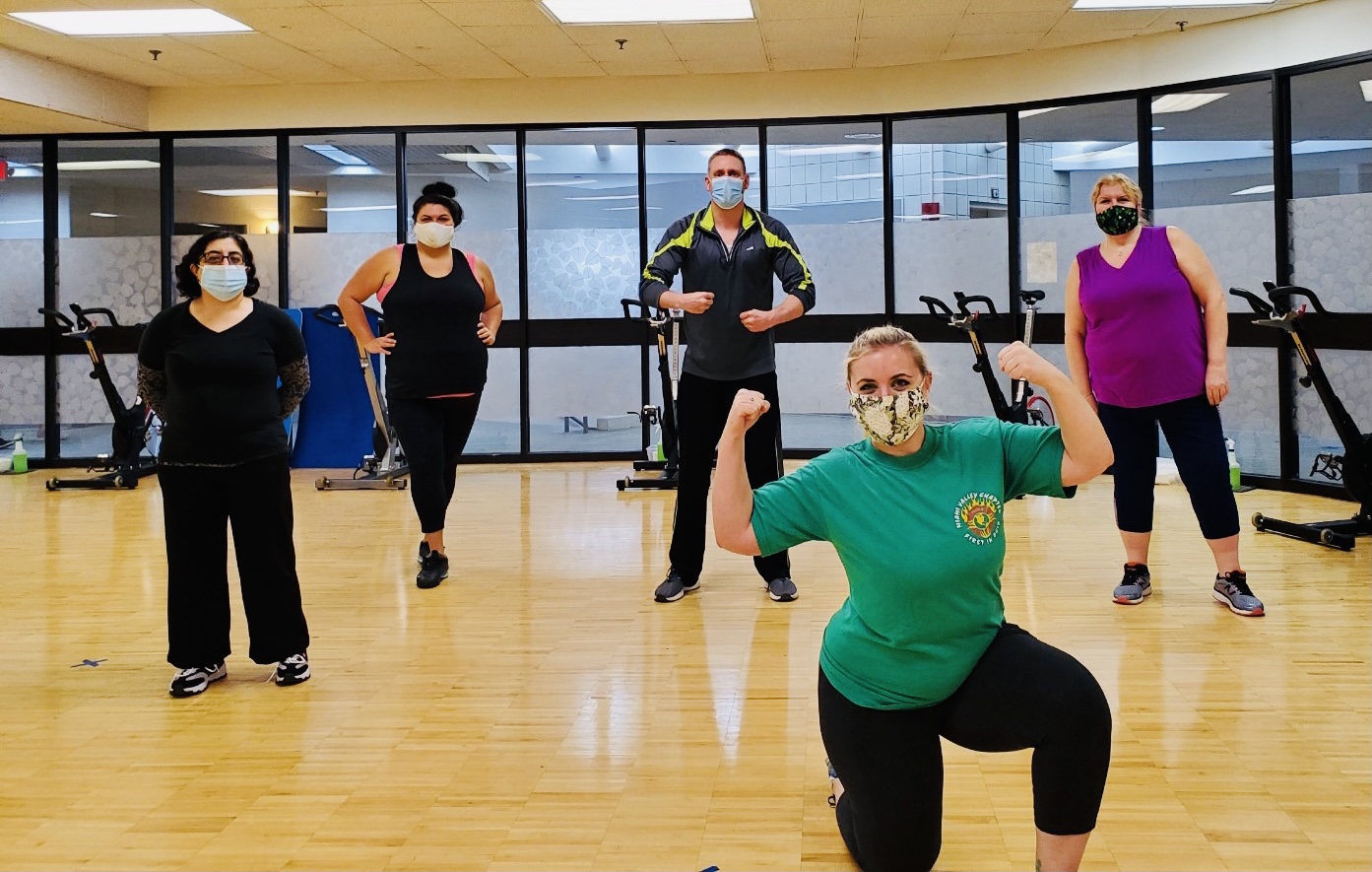 Image: KRC staff member Joy Becker (second row, far right) enjoys working out in our Ladies Group Training class.
If you're a regular at the Kettering Recreation Complex, you'll definitely recognize this week's featured fitness patron! Joy Becker is a familiar face at the KRC desk, and she loves to hang at the KRC off the clock, too! Learn more about Joy and why she enjoys working out in the Ladies Group Training class.
1. Can you tell us a little bit about yourself and how you got started at the Kettering Recreation Complex attending the registered Ladies Group Training class?
I have worked at the Kettering Recreation Complex for 30 years, so I know a lot of patrons who come in each day. I got started many years ago in the Ladies Group Training classes to add to my non-existent fitness routine. I started when class was held at KFWC because less people knew me over there.
2. What do you like most about the classes?
It's all women. Class is small and forces (encourages) me to work out twice a week. Everyone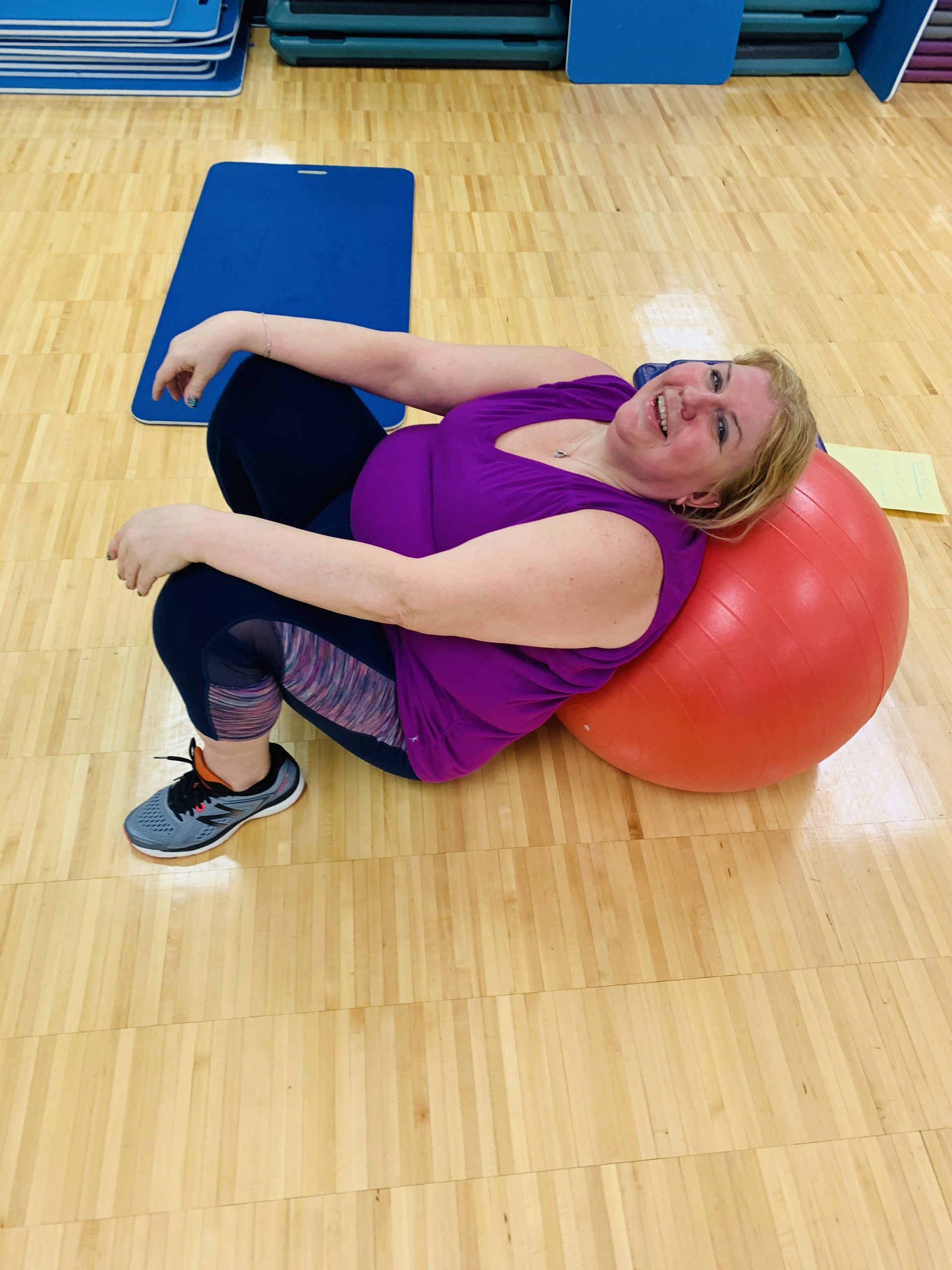 is at a different fitness level. That encourages me to try harder, but is still comfortable at my fitness level. We laugh a lot and give the instructor a hard time. Once the instructor showed us how to use TRX, and just learning a few things gave me confidence to be a regular in TRX class.
3. Do you have any personal health and fitness goals?
I turned 60 years old during this month's session of Ladies Group Training and I keep thinking "I have fallen and I can't get up" – I don't want that to be me.
4. What is ONE thing that keeps you focused and motivated to continue taking the Ladies Group Training classes?
I feel better when I leave the class. Coming in, I have pain somewhere from arthritis or other reasons. When I leave, I feel like I can run home! I don't, but feel like I could.
5. Do you have any advice for patrons who might be hesitant to attend?
Try it, you will like it. No one is in any better shape than anyone else in the class. We all have different abilities and reasons for being there. Recently another woman in the class mentioned to me about how much better I am moving and getting around! It is very motivating to me.
"Every class has to have a clown, and yes…that would be Joy," said class instructor Larry Fox. "I really think the key to success of this class is having fun. You are going to learn new ways to make your body stronger and healthier, but you are going to make a habit of it if you can have fun doing it."
Ladies Group Training is a registered fitness class and is offered throughout the year. You'll find details and a link to enroll in our seasonal Activities Guide.
**Please consult a doctor before beginning any exercise program.