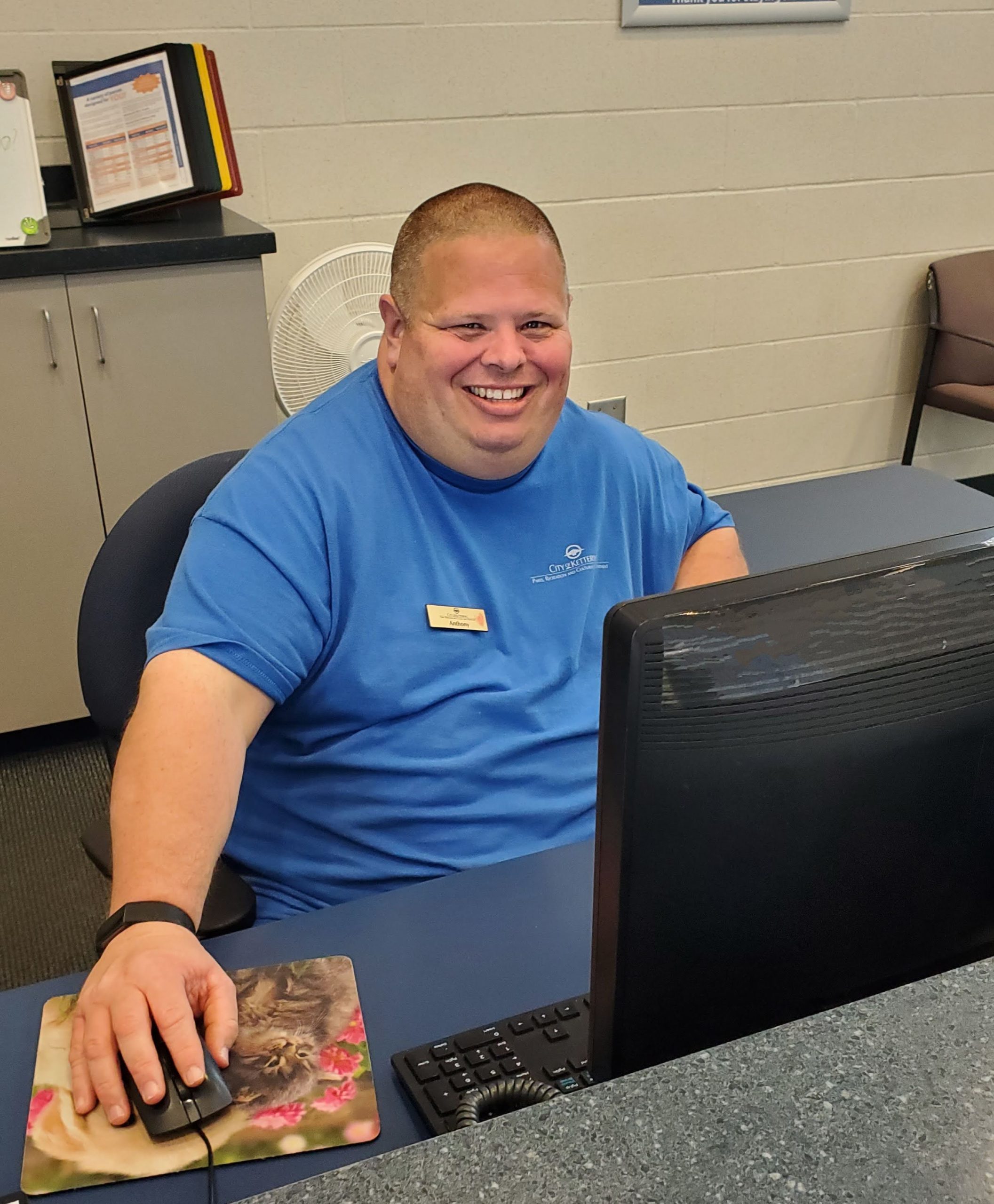 Today's featured fitness staff member is Anthony Day, who has worked with us as a Fitness Specialist for over 6 years. Thank you for all you do to support our fitness patrons, Anthony!
How long have you been working for the City of Kettering at the Kettering Recreation Complex and the Kettering Fitness and Wellness Center?
I was hired in December 2016, and I started in January 2017.
What do you enjoy most about working at either facility?
I enjoy seeing the different kinds of workouts and the ways people work out.
What has been your biggest accomplishment as a Fitness Specialist?
One of my first shifts was opening Tuesday morning and waking up for it was a big accomplishment.
Also, Robyn and I helping Alicia organize and re-box paperwork to send past paperwork to storage.
Share your favorite story while working at either the Kettering Recreation Complex or the Kettering Fitness and Wellness Center.
When I first signed up, it was Austin's first day/shift, and Lindsey was training him. Austin was wearing someone else's name tag.  I was asking him a lot of questions.  Lindsey kept calling him Austin, so I asked him if his boss knew his name was not Austin.
I used to work with Robyn on Thursdays. KFWC received two new TVs for the wall, but needed new brackets for the wall. The Giving Tree was going on at the time and set up by the front desk. The TVs were in the boxes waiting on facilities to hang them. People were asking if people gave TVs to the kids, so I wrote on the boxes, "To Anthony, from Robyn." People believed it.