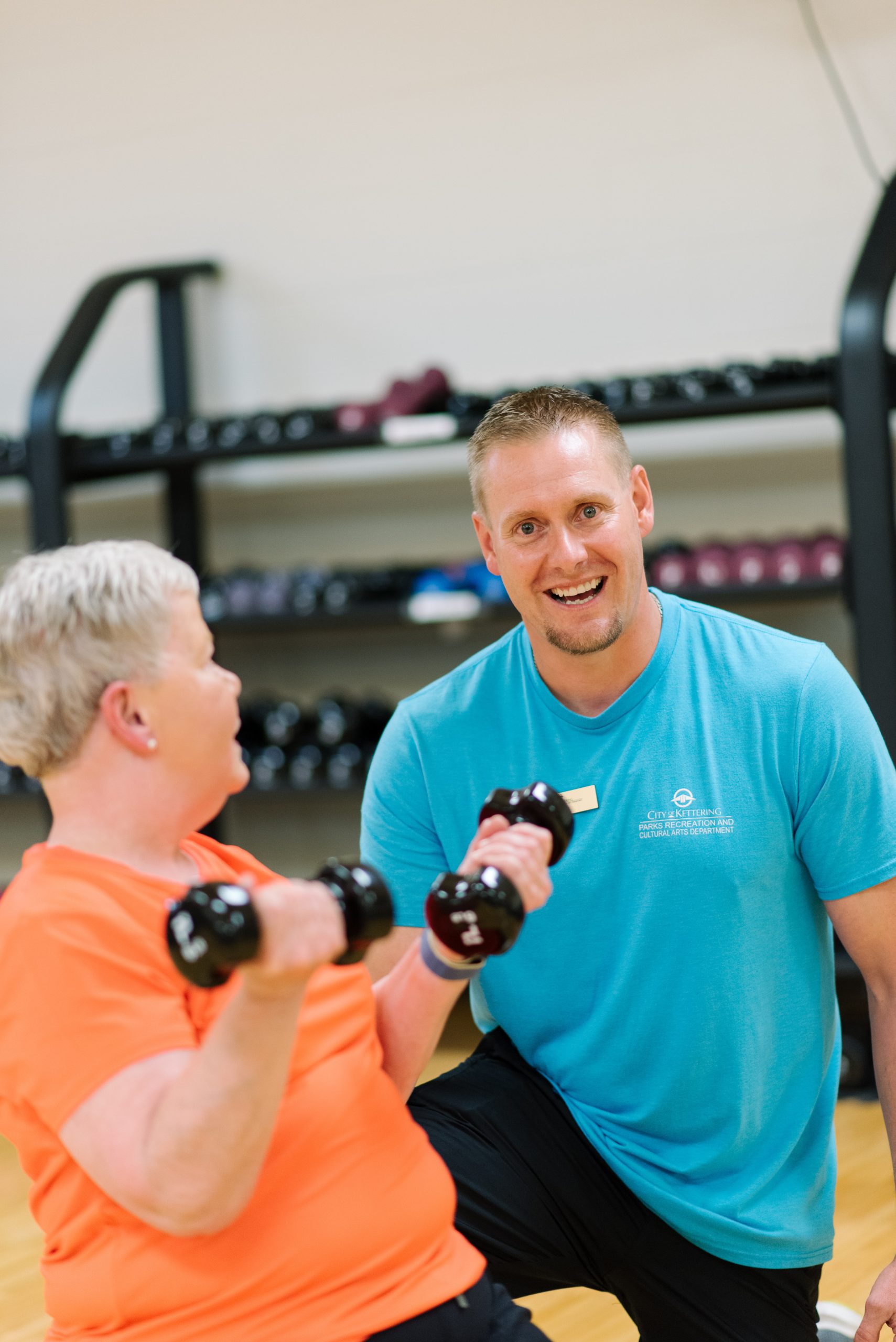 Happy Friday! Today's featured fitness staff member is personal trainer Larry Fox, who was inspired to help others live a healthier lifestyle after embarking on his own wellness journey.
How long have you been working for the City of Kettering as a personal trainer? What inspired you to become a trainer?
I've been working for the City of Kettering as a personal trainer for 10 years.  After high school, and through college, I adopted a "not so healthy lifestyle." Next thing I know, I'm 30 lbs. heavier than I ever was.  Reality set in, and I decided to make a lifestyle change. I joined a gym, made changes to my diet and eventually lost all the weight I had gained, plus a few more pounds. This inspired me to help others who might be dealing with similar issues.
What do you like most about personal training?
The diversity. Each client I have is unique in their own personal way. Also, helping others make positive changes is very satisfying and rewarding.
What is your ideal/favorite type of client to train?
Any client that is willing to hold themselves accountable to show up for a training session and give 100% effort and is not afraid to work outside their comfort zone.
Share a favorite training moment or client success story.
Most recently, I have a client who bounced back from a knee replacement surgery sooner than the doctors expected. Months before her surgery, we focused specifically on strengthening the leg muscles in order to speed up the recovery process after surgery. Also, over the past year, I have three clients who have lost a combined total of 110 lbs.