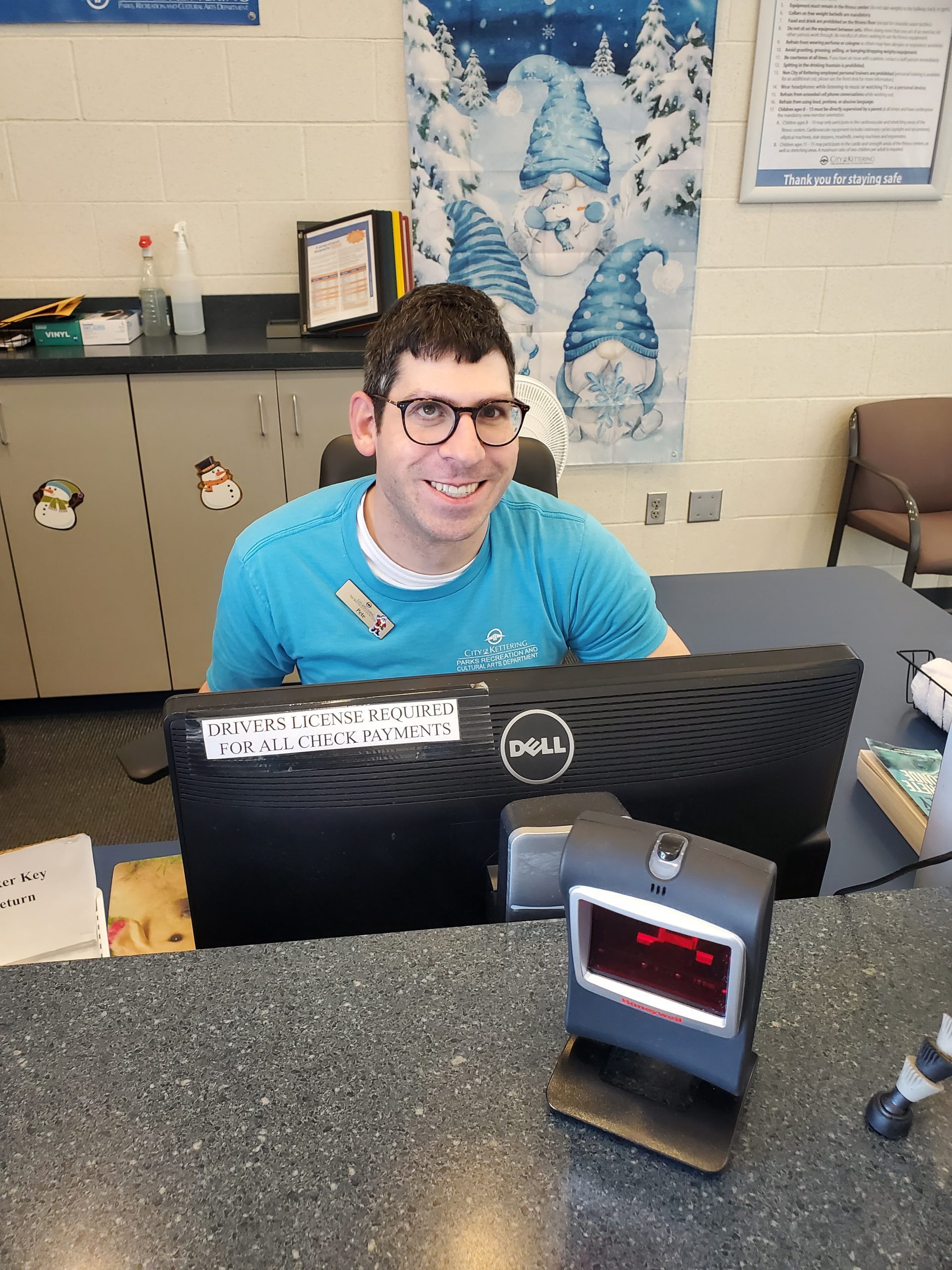 Happy Friday! Today's featured fitness staff member, Pete Huffman, is a familiar face at the Kettering Fitness & Wellness Center – he's been working for the City of Kettering for over 13 years. Pete enjoys connecting with patrons. He was inspired by our patrons and trainers to make some changes to lead a healthier life. Read on to learn more about him and be sure to say hello to Pete next time you're in the KFWC!
How long have you been working for the City of Kettering at the Kettering Recreation Complex and the Kettering Fitness and Wellness Center?
13.5 years with the City of Kettering in the Recreation Division.
12 years at Kettering Fitness and Wellness Center
1. 5 years at the Kettering Recreation Complex
What do you enjoy most about working at either facility?
I have enjoyed getting to know the patrons at KFWC for the past 12 years. Many patrons have the same interests as me. Most conversations center around travel, sports, and what book I am currently reading. I have enjoyed working with a great staff over the years, who always are supportive of me whether I am having a good or bad day.
What has been your biggest accomplishment as a Fitness Specialist?
I have learned a lot about health and fitness over my 12 years at KFWC. The personal trainers have given me a better understanding of how to work out and achieve my fitness goals. In 2018, I got my master's degree in Sports Management to help me to advance my knowledge in the fields of health and fitness. Another accomplishment I have achieved during my time here at KFWC is getting a department E.I.P award in 2013. In 2021, I lost 10 pounds and changed my diet, and I credit that on my understanding of health and fitness.
Share your favorite story while working at either the Kettering Recreation Complex or the Kettering Fitness and Wellness Center.
I have spent 26 of the past 30 years living, working, or going to school in Kettering. I have seen many faces over the years working at KFWC that I have not seen since more than 20 years ago. One of the patrons at KFWC recognized me as being his son's friend from the neighborhood I used to live in. The dad has kept me posted on other families in the neighborhood that I knew when I lived there. Now, I will send birthday and Christmas cards to the dad and his son who now lives out of state.