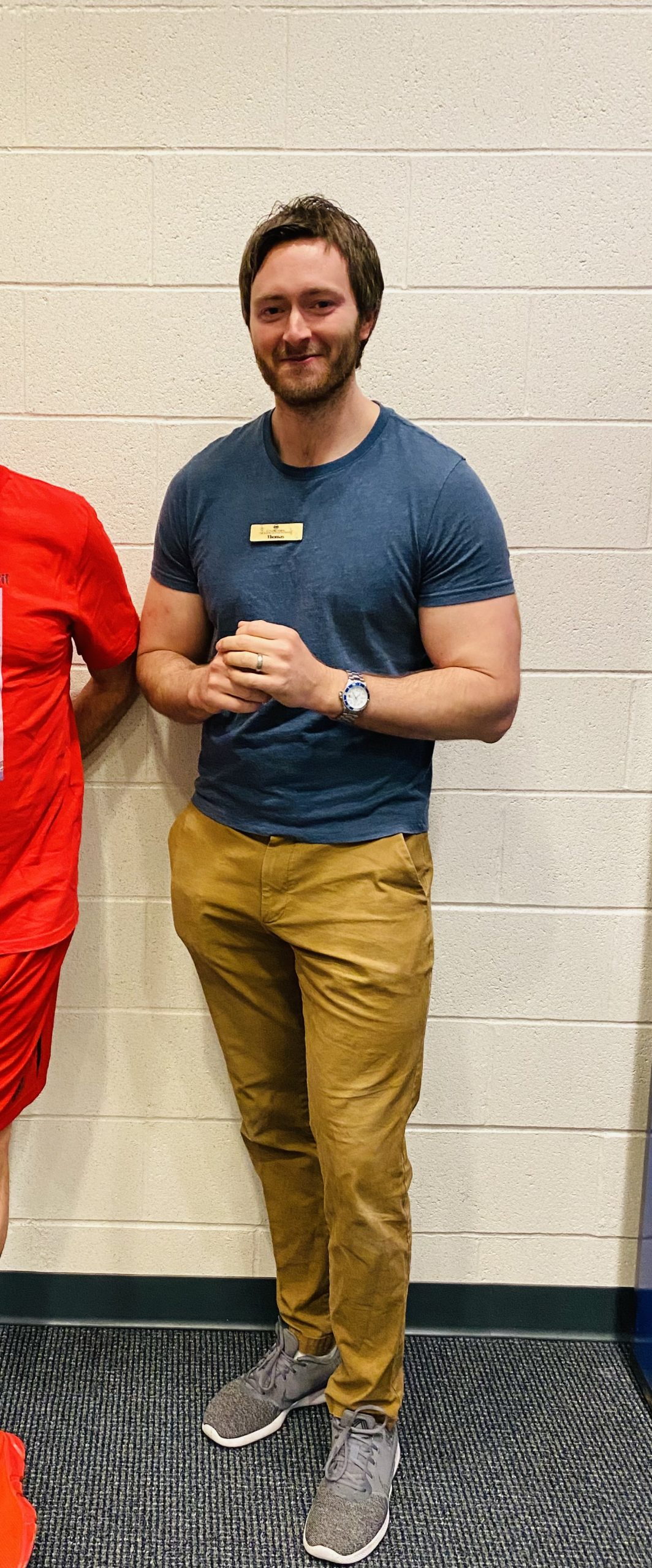 Happy Friday! Today, we're changing things up a bit and shining a spotlight on our amazing fitness staff. Meet Thomas Jervis, who has been a personal trainer with PRCA for eight years.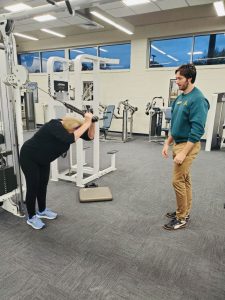 How long have you been working for the City of Kettering as a personal trainer? What inspired you to become a trainer?
I have been working for the City of Kettering for eight years. Like a majority of trainers, my inspiration came from my own fitness journey. I quickly noticed the benefits that working out had on my physical health, but more so my mental health. It keeps me regimented and goal oriented, and sometimes, it is a place for me to tune everything else that is going on in my life out. I am also very passionate in helping people and giving them the tools to be successful in their own fitness journey.
What do you like most about personal training?
Inspiring clients the same way I felt inspired when I started my own fitness journey is what I like the most. In personal training, you are constantly learning not just about the science of lifting, but also how to motivate and push different personality types. The job also inspires creativity and allows you to adapt to trends and different training modalities.
What is your ideal/favorite type of client to train?
I really love to train people with a "can do" attitude. A lot of people's perception of themselves and what they can accomplish in the gym are lower than what they can achieve with the correct mindset. We tend to shy away from discomfort, but that is what makes us stronger, and you may surprise yourself what you can do with hard work. Working out is also a great foundation block for healthy lifestyle choices like adequate sleep and healthy eating habits because if they aren't correct, your workouts won't be as beneficial.
Share a favorite training moment or client success story.
My most recent client success story is a 93-year-old client who was not far away from being in a wheelchair. He was very unsteady on his cane and could only walk short distances. His confidence was very low after being in the hospital from a bypass surgery and having a pacemaker installed.
I remember our first session, he wasn't confident and he was very distracted. He stated that he was on a downward trend and it was his wife's idea to start training because he was in pain and discomfort.
After three months of hard work, dedication and sticking with it, he now walks in the gym without his cane and is five times stronger than he was. We also had to do a lot of assisted stretching at first, especially his hip flexor muscles to gain flexibility. He can now also balance well and goes down the stairs really well with the banister. Each session is a blessing looking back from that nervous first interaction to seeing him smile and us having the occasional laugh makes it worthwhile.