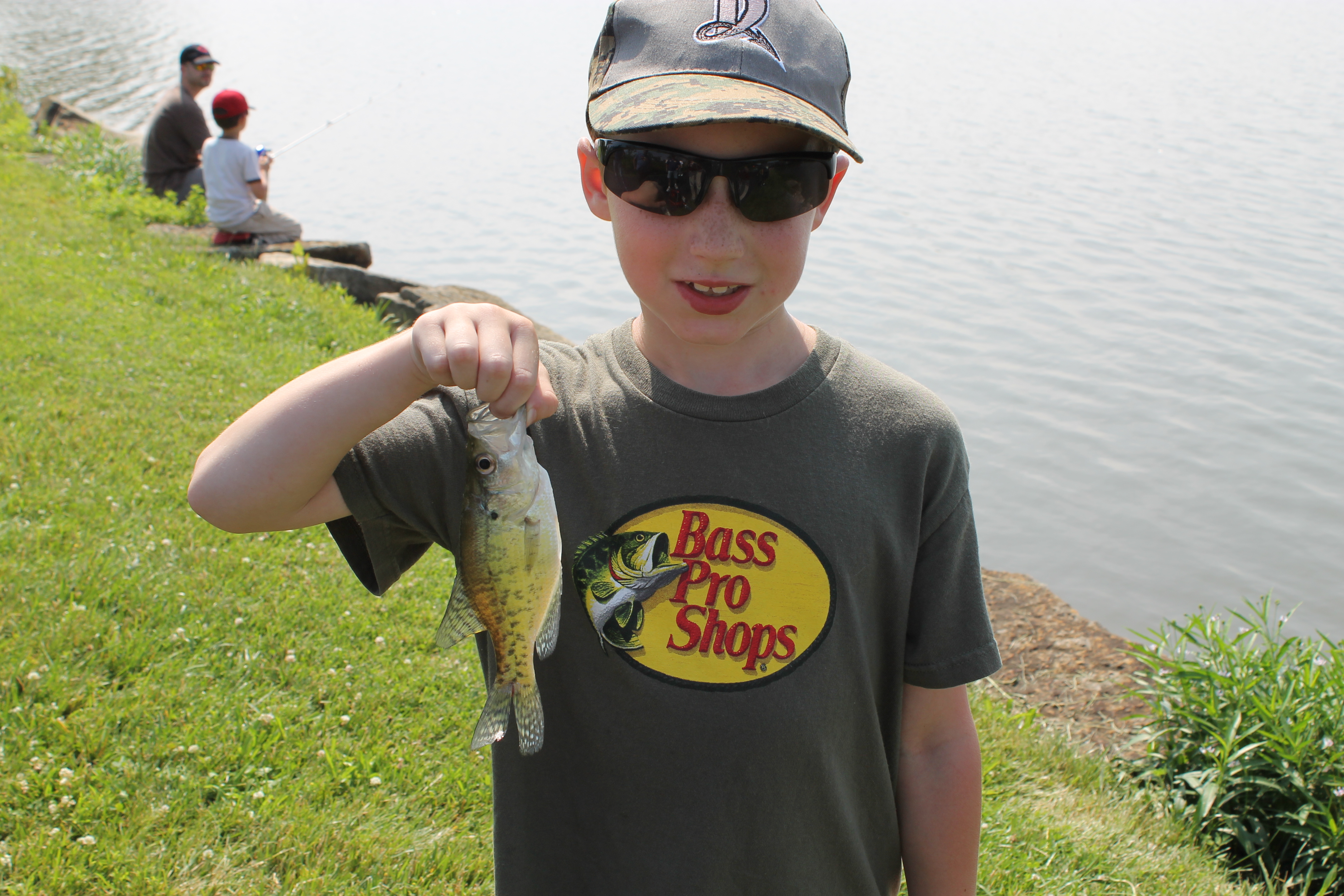 It's hard to teach kids patience in a world driven by screens, schedules and instant gratification. One surprisingly beneficial way to teach the beauty of slowing down is by going fishing. Did you know that you can fish for free without a license at Pondview Park, Lincoln Park, Delco Park and the Kettering Recreation Complex? All you need are a couple of fishing poles, a basic tackle box and a long afternoon.
Here are five ways that your long afternoon will benefit not just your child, but your whole family:
Increases patience
Even experienced anglers spend a lot of time waiting for a nibble on the hook. Fishing is definitely not a sport that provides instant gratification. The hours spent waiting for a catch will teach kids the value of being patient for a reward. Sometimes, too, the fish aren't biting, which helps kids learn to deal with disappointment and shift the focus to the less tangible rewards of the day – getting outdoors and relaxing together.
Instills a love for nature and the outdoors
The more time a person spends in nature, the more they'll want to protect and conserve our natural places, spaces and resources. Getting kids outdoors from a young age means they're more likely to be good stewards of Planet Earth as they grow up. Our ponds are catch and release, which helps kids recognize sustainable fishing practices.
Creates bonds between family members
Although each person has their own pole, when you fish as a family, you're all in it together. Nothing creates bonds like uniting towards a common goal. Make it a point also to turn off devices and use your time waiting for a bite to have a real conversation with each other. It's surprising what kids will say when given a long, uninterrupted time to chat.
Helps decrease stress
Studies have proven time and again that being outdoors and in nature can bust stress and anxiety. In today's world, that's not just a nice benefit, it's a critical need. We're all dealing with stress, which has negative effects on heart health, blood pressure and much more. Fishing prolongs your time in nature simply by being a lengthy activity. Exposure to sun and waves is also a calming experience – kick back, keep an eye on the line and soak it all in.
It's fun!
There's a lot more to fishing than 'sit and stare at the water.' Its reputation as boring is undeserved! Although it's not as fast-paced as other sports, you never know what could happen. How many fish will you catch? Make it a friendly competition – see who catches the most fish, the largest fish, has the quickest time, etc. And if you head to Delco Park's pond, there's always a chance you'll catch the monster catfish that lurks within its depths!
Ready to get started? Join us for our 40th Annual Youth Fishing Derby on June 18. The event is free and open to all. View details and the full event schedule.