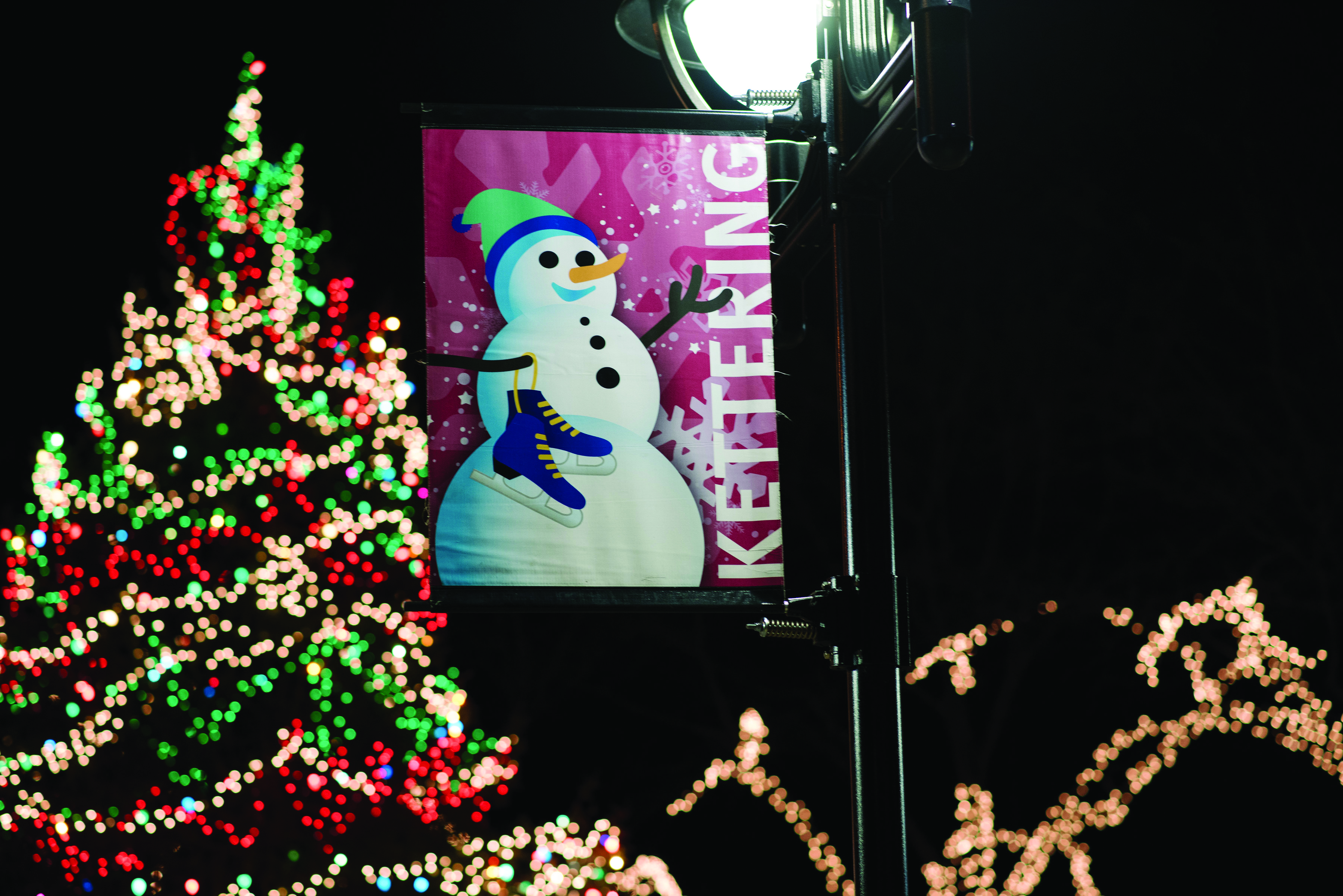 One of our favorite holiday sights in Kettering is the beautiful Mayor's Tree in Lincoln Park Civic Commons. The tree's crowning moment is the Kettering Mayor's Tree Lighting, and afterward, it shines all season long. So, where does this holiday giant come from?
The tree is harvested as part of a service provided by the City of Kettering's Parks Division, explained Parks Manager Barry Sanders. Property owners who would like to have a large pine tree taken down contact Parks to see if their tree would be a good fit as a potential Mayor's Tree.
What makes a tree a good fit? "We look for trees 25 – 35 feet tall," Sanders said. "The species is unimportant, but it needs to be full, rounded and well sculpted. We also look for a single, central leader."
If the tree is identified as a good fit, Parks will take the tree down for the property owner free of charge. (Property owners are still responsible for removing the tree stump.) As you can imagine, it can be tough to locate a good fit, so trees can come from any area municipality.
Do you have an unwanted tree that could be a good match for our Mayor's Tree needs? Contact the Parks Division at 937-296-2486 to schedule an assessment!