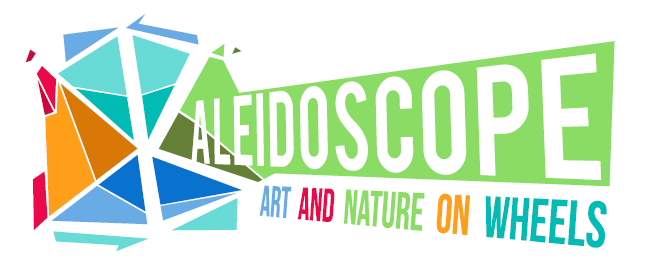 Kaleidoscope: Art and Nature on Wheels is a mobile education program for Kettering youth. Launched in 2017, Kaleidoscope brings a specially outfitted van to parks and community events, offering free access to inspiring art activities. Kaleidoscope's creative projects, taught through the lens of nature, strive to deepen participants' understanding of scientific principles.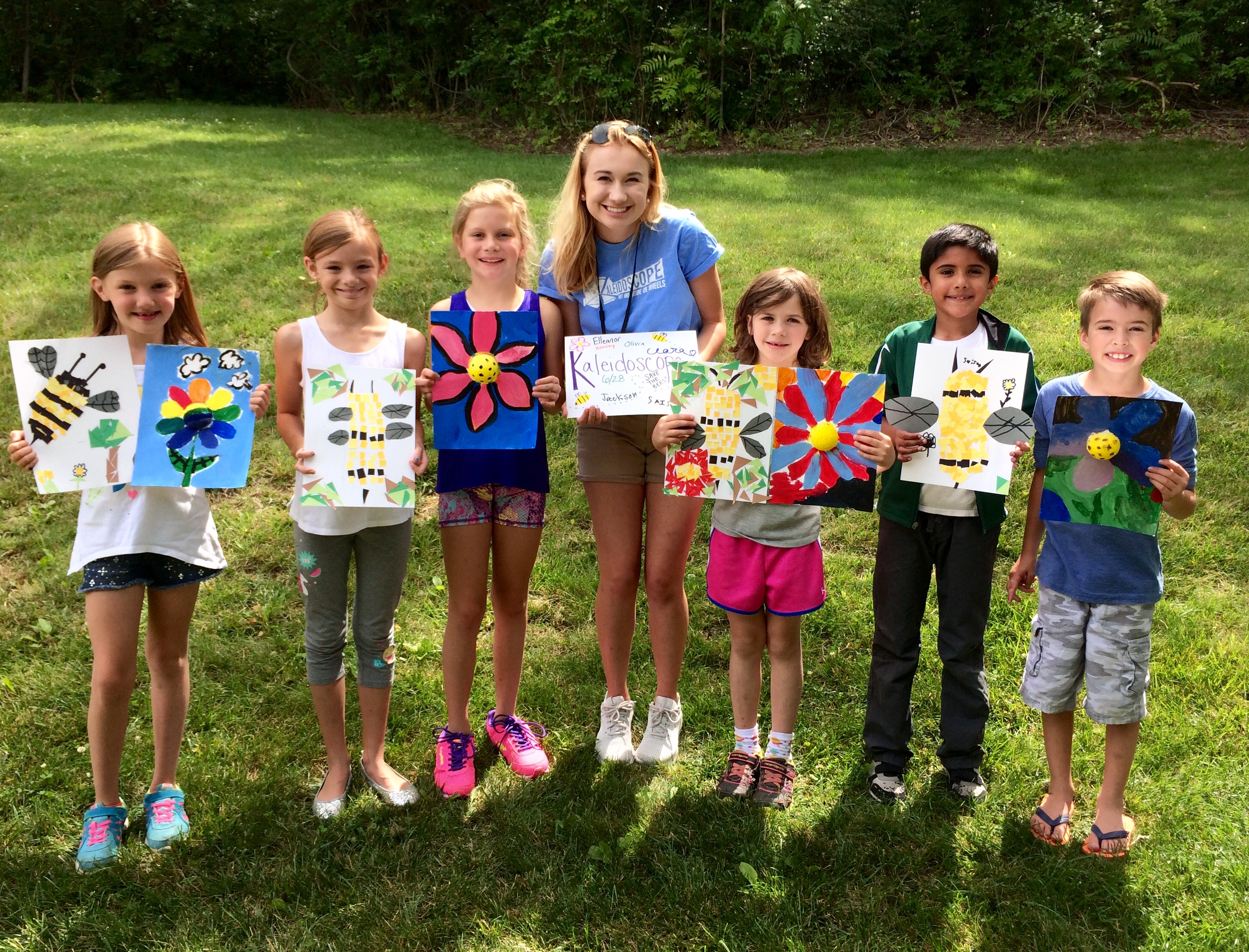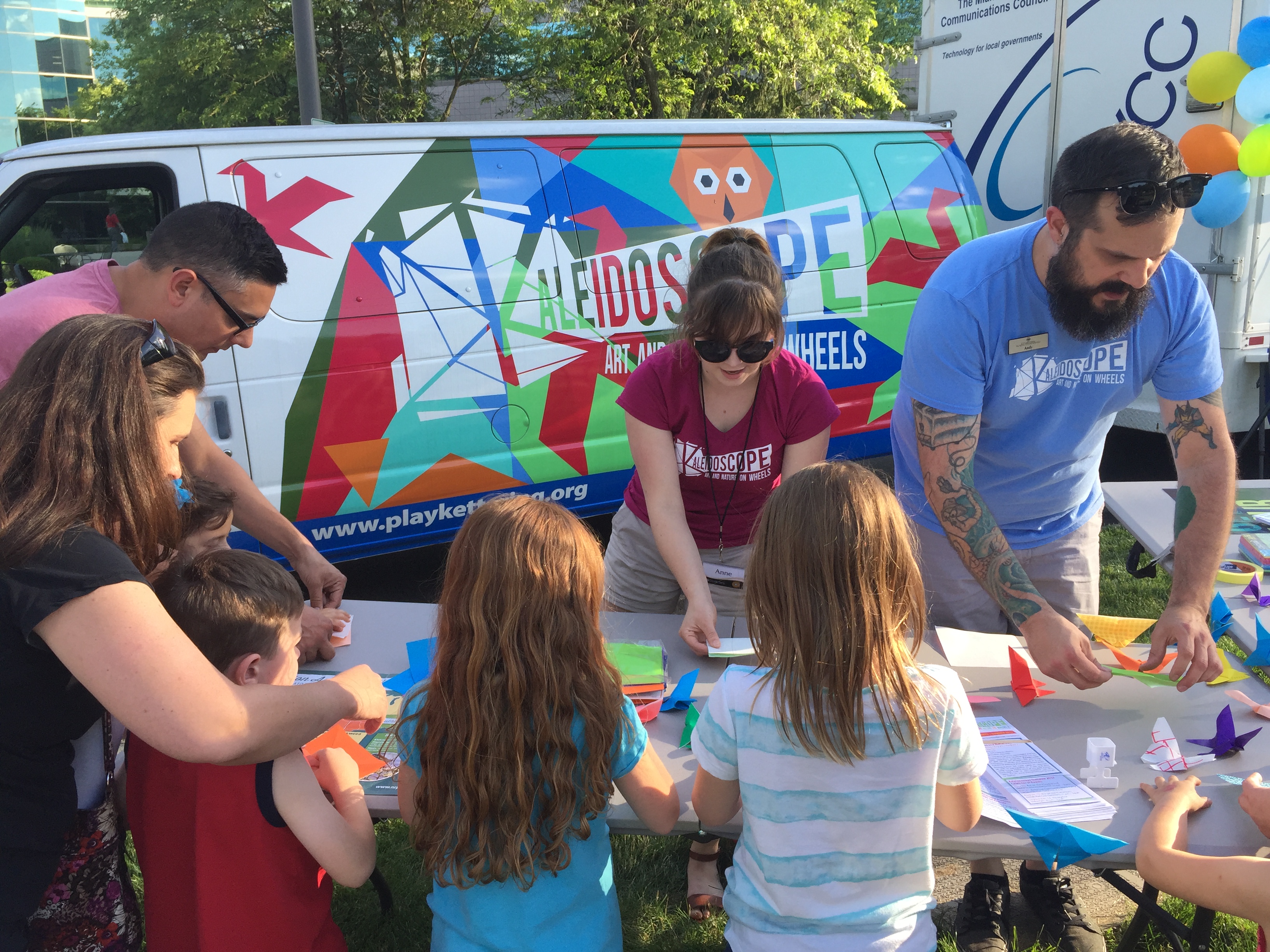 Camp Kaleidoscope: Adaptation and Habitat
Wednesdays, May 30 – August 1
9 am – noon
7 – 10 year olds
FREE, Kettering residents only
We are bringing dynamic, meaningful and fun experiences in art and nature to you!  Our mobile education program – Kaleidoscope: Art and Nature on Wheels – will encourage inspiration, creativity and learning in the non-traditional setting of your neighborhood parks.
Preregistration for each camp is required, as well as participation in a pre- and post-camp survey.  Please meet at the park shelter.  Pre-register for one or more camps on our registration site or call (937) 296-0294.
Kaleidoscope Camp Schedule - Summer 2018
Dates (Wednesdays)
Location
Activity Number
May 30
Delco Park

1700 Delco Park Drive

06-00002-A
June 6
Indian Riffle Park

2801 East Stroop Road

06-00002-B
June 13
State Farm Park

2510 Blackhawk Drive

06-00002-C
June 20
Wenzler Park

3535 Sharewood Court

06-00002-D
June 27
Tait Park

3750 Tait Road

06-00002-E
July 11
Oak Park

2055 Malcolm Avenue

06-00002-F
July 18
Ireland Park

4532 Marshall Road

06-00002-G
July 25
J.F. Kennedy Park

5073 Bigger Road

06-00002-H
Aug 1
Oak Creek Park

2239 Berrycreek Drive

06-00002-I
Plus, look for Kaleidoscope at some of our upcoming events including HoneyFest and Art on the Commons!  Follow Kaleidoscope on our Facebook page (PlayKettering)!
Kaleidoscope Summer 2018 Calendar of Events
May 12: Art on the Playground, Habitat Environmental Center, 11am – 3pm
June 11: Kettering Community Block Party, Lincoln Park Civic Commons, 6pm
August 12: Art on the Commons, Lincoln Park Civic Commons, 11am – 5pm
September 15: Honeyfest, Delco Park, 10am – 4pm
In 2017, Kaleidoscope projects were created on the themes of of "Reflection and Refraction." With a goal of reaching 400 Kettering youth, over 1,000 participated through the camp program and at special events.
Kaleidoscope is a joint initiative of Rosewood Arts Centre and the Habitat Environmental Center and supported in part by the City of Kettering, the Kettering Parks Foundation, and the Community Foundation for Kettering.
The Kaleidoscope van can also travel to your event and location! It can be reserved for after-school activities, parties and pop-up events. Call 296-0294 for more information.
SUPPORT
Support for Kaleidoscope is provided by the City of Kettering, the Kettering Parks Foundation and the Community Fund for Kettering.