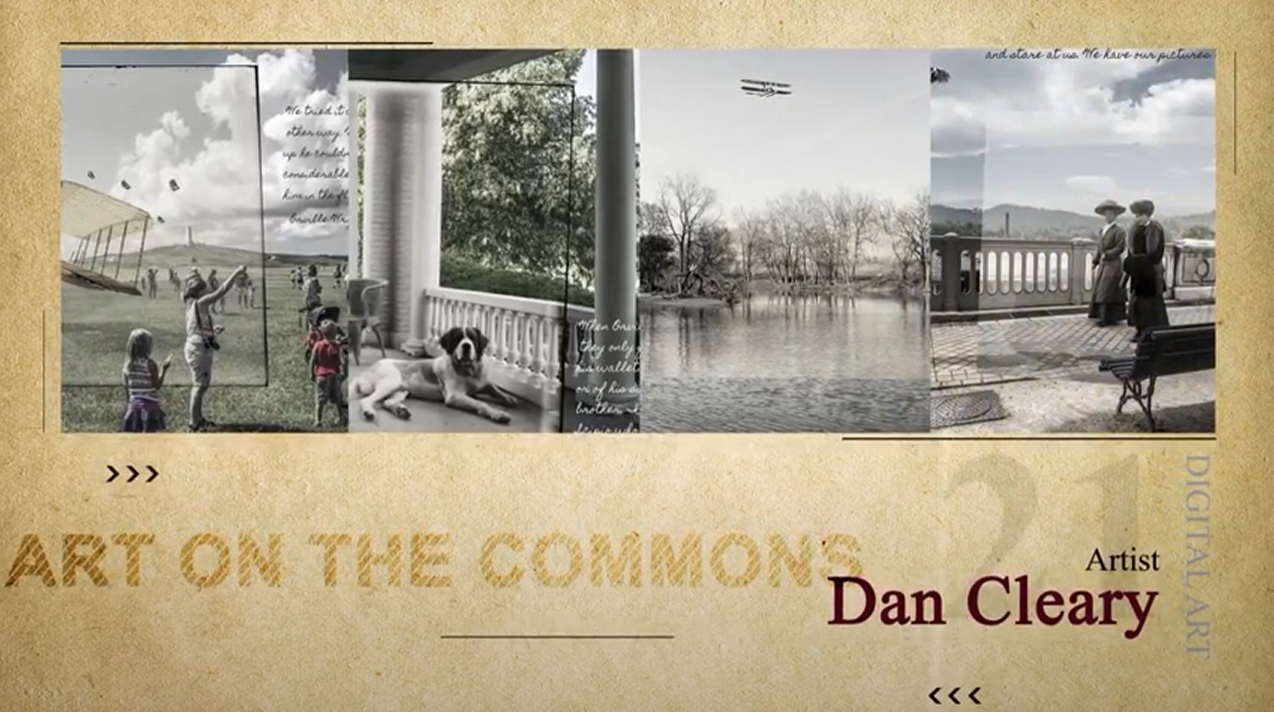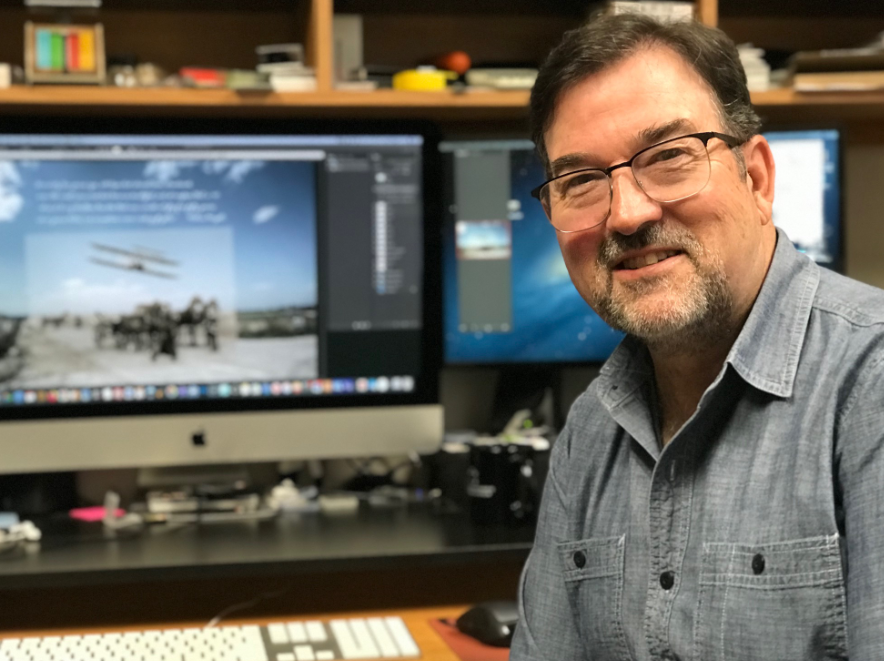 Dan Cleary is a photographer based in the Dayton area, whose commercial work has made Cleary Creative Photography a staple for capturing life's moments for over 30 years.  Cleary has expanded his practice to include fine art processes, and his digital artwork series, My Wright Brothers: Then and Now, explores the past and present of Dayton's most celebrated aviators.
Inspired by his father's own interest in photography and aviation, Cleary has spent the over five years carefully researching sites in the Dayton region, North Carolina, New York and even France, retracing the footsteps of Wilbur and Orville Wright.  Cleary wrote: "The Wright Brothers …used photography in their process of discovery. [My work is] blurring the divisions between then and now and creating a world where past events and modern-day activity blend…My photographic style of layering an image within an image speaks about the passage of time, nostalgia, and the relationship between American history and how life continues to thrive."
Dan Cleary is a graduate of Wright State University and received his MFA from Cranbrook Academy of Art.  In addition to being the owner of Cleary Creative Photography, he is a Certified Professional Photographer by the Professional Photographers of America.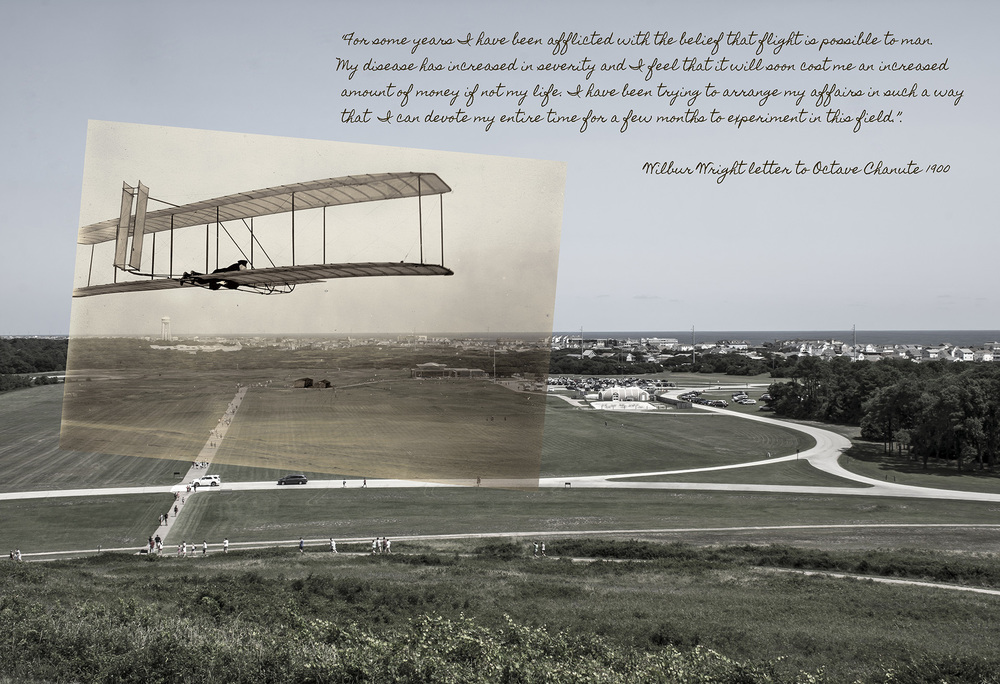 Dan Cleary (Dayton, Ohio)
Digital Art
Featured September 13 – 18, 2021
https://clearyfineartphoto.com/wright-brother-fine-art-photographs/