Welcome to the 33rd annual Art on the Commons festival! This year's hybrid event will be taking place from September 13 - November 20.  A weekly rotating exhibition will be on view in-person at Rosewood Arts Centre. New artist talks, demonstrations and studio visits will be available to view each week here in this virtual space. Each week will feature a different artist, so be sure to check back often!
We're excited to showcase the region's best ceramics, digital art, fiber/leather, glass, jewelry, mixed media, painting, photography, sculpture, works on paper and wood creations. Meet our 2021 Art on the Commons artists below and follow the links to shop their work!
View additional videos in our Art on the Commons 2021 Video Gallery
This week's featured artist: Dawna Boehmer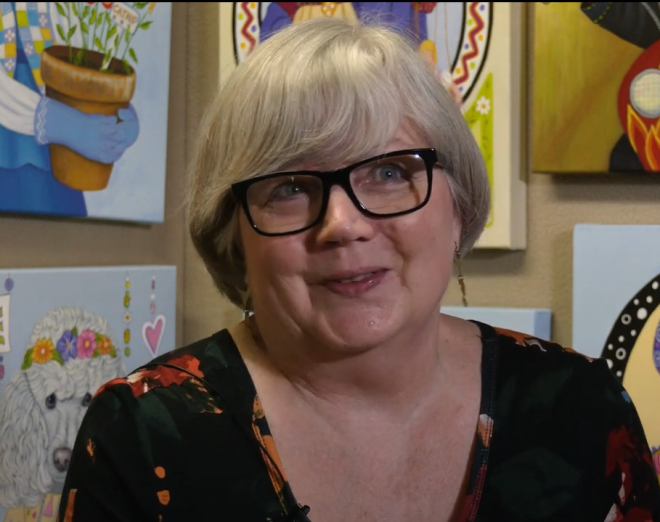 Artist of the Week, November 15 - 20: Dawna Boehmer
Vivid, bold colors bring vibrancy to each painting that Dawna Boehmer creates, sharing narratives of humorous social interaction.  Using oil paints and canvas, Dawna has been described as a "sarcastic Norman Rockwell" with her personality and humor shining through.
About Art Festivals Dawna says, "I'm enjoying the hard work because I'm painting what I actually want to paint...I'm really having a lot of fun."
Dawna began painting as a child, and re-discovered her love for oil painting fifteen years ago, being immediately drawn to figure painting, being inspired by old movie posters from the 30s and 40s.  Her paintings have become more and more fantastical and illustrative over time.
FAQ
Questions about our festival website? Drop us an email at aotc@ketteringoh.org! (Please note that we are unable to help with technical issues or questions regarding individual artists' websites.)
How can I support Rosewood Arts Centre?

The Kettering Parks Foundation supports the arts in Kettering. Learn more about the Foundation by visiting https://www.ketteringparksfoundation.org and clicking on 'donate.' Thank you!

I love what I bought! How do I share it with the world? Post your images in our thread on the Art on the Commons Facebook event page OR tag @playkettering on Facebook, Twitter or Instagram!
What portion of Art on the Commons is in person and what activities are virtual? For 2021, each artist's work will be on display in the Rosewood Arts Centre main office for one week (see schedule above for details). Artist demonstrations, talks, and interviews will be presented as prerecorded videos available through the festival website.
Thank you to our 2021 sponsors!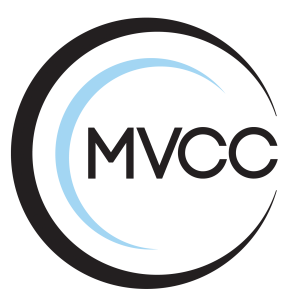 Our artist videos are made possible by the generous assistance of the Miami Valley Communications Council.